Sunday 7th July 2013
As Hugh Cornwell releases Totem & Taboo in the US Gary Kent hears good vibrations

Mojo returneth
FOUR YEARS ON from a rather incoherent Hooverdam, Hugh Cornwell serves up a punchy, fertile antonymous album in the shape of Totem & Taboo. It is surely the album fans have longed for years from the erstwhile man in black.

And did you know it's been over 22 years since Hugh's Stranglers exit? Nine solo albums on, he's always going to be compared to The Stranglers past and present. Yes, two paragraphs in, and I've mentioned The Stranglers twice. But try as he might once upon a time, Hugh can't shut out his days as a Strangler. And that's where the hits were.

These days, neither party is on the same billing as the young pups and big boys. But why should they? The Stranglers have done well in recent years flirting with the festival goers, having released their 17th studio album, the rock-solid, Giants.

Meanwhile Hugh habitually ploughs his [Elysian] field and beyond; he published Song By Song with Jim Drury; A Multitude of Sins too and more recently, his second fiction, Arnold Drive.
Sonically, we've had several treats in this post-Stranglers period: 1997's Guilty and Hugh's apogee in 2001, Hi-Fi. With revolution number nine – Totem & Taboo - released in the US and Canada this week, Hugh kicks off with a UK tour - interspersed with a support slot for Blondie at Kew - before heading for the States later on in the year.
Recorded at Electrical Audio Studios in Chicago with legendary producer Steve Albini, T&T mixes are crisp, raw and dynamic. It ticks plenty boxes too: smart lyrics, melodic crunchy songs, gnarling guitar, vibrant, forceful, perfectly produced with a sense of retro with a modern twist. And of course, Hugh's hallmark clear-cut, atonal vocals that we all know and love. Hugh's well-known backline of bass man Steve [Fishman? Lawrence? Take your pick!] and Chris Bell on drums forge a powerhouse with Hugh's guitar and vocals. Right from the eponymous opener, there's a killer guitar riff, and pec-beating chorus. The promo video is also quite interesting: Hugh in City gent garb with cane in hand, surrounded by Burlesque nubiles stepping out strictly. And if that titillates visually as well as audibly, the sneak peak of the promo for God Is A Woman pushes the manilla a little further, with enough nudity to get banned in Chinatown! Or Manilla…
Back to the album, and there's clever evidence of that Sixties redolence. Influences are worn firmly on Hugh's pin-stripe in the form of The Face, which starts like Green Tambourine by the Lemon Pipers. The aforementioned God Is A Woman, is basically [bass-ically] Eric Claptout's Badge. No bad thing, leaning towards the past never did any harm for the likes of Messrs Gallagher and Weller. Yet I can hear the naysayers moaning now – oh, it sounds just like this, of sounds just like that… - but why should stoking up an old flavour be maligned? Twelve notes to the scale, it's all been done before anyway. Guitar riff lifts and bass line heists aside, Hugh easily escapes in each case with an equally great tune each time which must be the definitive goal in matching paean with songsmithry.
Stuck In Daily Mail Land, with it's Ray Davies vibe is at the far-reach of Hugh's vocal cords, but then there's the rather lush Love Me Slender, with word play and shadows of Spanish Castle Magic in a Billy Childish-Graham Coxon resonance. Don't be surprised if this chorus pops up on a telly ad for a slimming product!
Word play comes natural to Hugh, and he has a lot to say here. He's onto the Daily Mail - Gods, Guns and Gays too – and the obsession America has with all three, as well as Madonna: 'the face that launched a thousand shits…' This album reaffirms Hugh being arguably the most distinctive voice to come out of Britain over the last four decades. But there's more. Chris' concrete drums bash and Steve's bass growls big-time to I Want One Of Those. And the Beach Boys antidote - Bad Vibrations - is fast and fun fun fun, plus the catchy A Street Called Caroll. All great songs and not one filler in T&T's midst. That's a rarity today isn't it?
Whether it's being in the Windy City with Steve Albini - or simply the sheer backline force – or being for the benefit of the songs – or all of the above, T&T is already an incredibly strong album by the time you reach the closing number: In The Dead Of Night is nigh-on ten minutes of blissful Riders On The Storm v. Twin Peaks delectation.
In summary, if you've swerved past Hugh's post-Stranglers output these last 22 years, T&T is the one you should get. It is solid and consistent as well as exciting in both songs and sound. Even after a multitude of spins, the tracks are fresh and yearning to be played again and again. Like Hooverdam, T&T is part-financed by upfront fan pledges. Unlike Hooverdam, T&T is testimony to Hugh reclaiming his solo mojo across all ten tunes.
My favourite tracks: Totem And Taboo, Love Me Slender, In The Dead Of Night.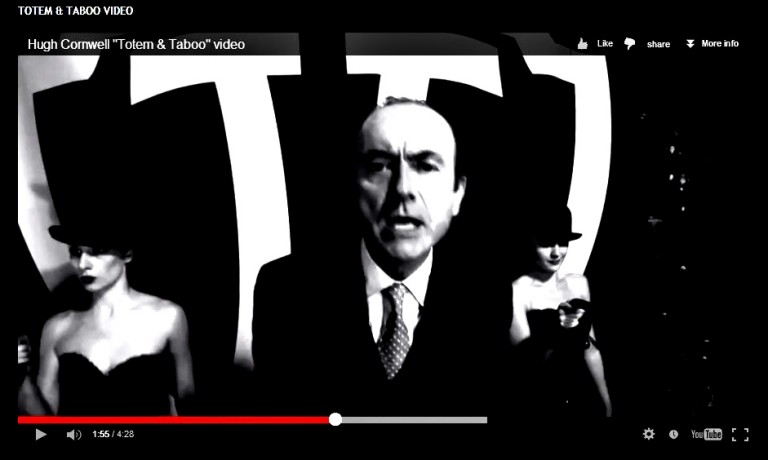 Battersea: '78 Sunset Strip!
Gary Kent catches up with photographer Alan Perry

It's the summer of 1978. The Stranglers are finding it increasingly tricky to get a gig in the capital: tussles with London's governing body - the Greater London Council – mean plans for a Hyde Park concert are properly scuppered. Ads suddenly pop up in the press of an open-air gig in south London's Battersea Park - and on Saturday 16th September 1978 - The Stranglers headline the day-long bash. Months earlier, third LP Black And White is out and seen by many as a key album in the post-punk fallout, and the Battersea gig is a unique chance to catch those tracks played live for the first time. Despite the promotion, the planning and tickets gripped firmly in the hands of kids like me, the proverbial plug can still get pulled right up until the 11th hour. Such is the muscle of the GLC. Of course, with The Stranglers being The Stranglers, there's never a chance of any kow-towing to authorities on the day: during Nice 'n' Sleazy, two fingers are raised firmly towards the neighbouring County Hall as a garter-clad pack of girls flaunt their stuff onstage and strip to next to nothing for the keyed up Battersea throng. For those who aren't here – this fifteen year old kid is gazing up from close quarters down the front – it cannot be impressed enough just how outrageous this act really was! But somewhere ahead of me within the security cordon, is photographer Alan Perry, armed with his own SLR, to use a line from Tank. Today, Alan is still snapping bands at concerts and I took the chance to find out his take on one of The Stranglers most infamous concerts from thirty-three years ago.
'I was very surprised when the strippers came on right in front of me! There was definitely a bit of camera shake and several blurred photos! But then again, a lot of the ones I took of Hugh were blurred, only because he just didn't stop moving.'

The then 23 year old Alan had caught many of the punk bands of the day in his lens, including the Sex Pistols, The Clash, The Adverts, Sham 69, The Damned and The Ramones.

'I'd photographed loads of bands - The Who, The Jam, Genesis, Pink Floyd, David Bowie, Status Quo, Abba, and so on. But I picked up on The Stranglers when No More Heroes came out. I have all of their sixteen studio albums and my favourite Stranglers track has to be Down In The Sewer. But I remember Battersea being a nice warm, sunny day - obvious if you've seen the photos!But incredibly, I seem to have been the only photographer that was right in front of the band that day because all of the other photos that I have seen from this gig have all been taken from the side or the back. The Stranglers were great, but one highlight was seeing Peter Gabriel doing a punk version of A Whiter Shade Of Pale, sung in a Johnny Rotten style, and then smashing up the microphone stand. I still have my Battersea ticket. That night, I went along to see Blondie at Hammersmith Odeon.'
Ever keen on The Stranglers, Alan can still be found down at the front, snapping away.

'I met JJ at the Bilston gig in 2006. He told me how pleased he was to finally meet me - he never knew who took all those Battersea images up until that day – but he said how famous they had become the world over. I met Hugh also, and he was convinced I'd dined out on them for years!'

Alan has kindly trawled his archives for his exclusive selection of images – below - from the day.

Many more of his live band shots can be found at www.concertphotos.uk.com.

For camera buffs, Alan used a Canon F1 with a Vivitar 100-300 lens at Battersea. Thankfully, with all the 'exposure' on display, he didn't need a 'flash'!

All images © Alan Perry - Go to www.concertphotos.uk.com

Sunday 19th June 2011

Basement jacks

Alan Winstanley cut his studio teeth back in the 1970s at the nascent TW Studios where he engineered Stranglers albums alongside producer Martin Rushent who sadly passed away recently.

'I first met Martin in 1976 in TW Studios. At the time he was working with Andrew Lauder in the A&R Dept at United Artists. I was the in-house engineer at TW, and there was a band I'd been working with who took their demo to Martin to try and get a record deal. He liked it, but suggested they redo the bass part back in the studio. So Martin came down, and that's when he told me about a band they'd just signed to UA called The Stranglers.'

It was Martin who suggested they use TW with Alan to record The Stranglers' debut album. Little did he know that Alan had already worked with the band in the same studio.

'Martin liked TW and said he'd like to record their debut album here. Of course, I already knew the band as this was where I'd recorded their early demos. He went back to The Stranglers and mentioned this to them, and they said they'd love to go back to TW. So early 1977, we did the Grip single first of all and then Rattus, plus what would end up as half of No More Heroes. After that, we did Black And White the following year. We actually did quite a lot or work in a short period of time.'

Alan's career in studio recording came about after frequenting a music shop on the corner of Fulham Palace Road and Lillie Road as a schoolboy. It was set up by two musicians called Chris Tompkinson and Gary Wilson in the mid 70s. Alan loved to get the guitars down to play, much to the owners' annoyance. After leaving school - Alan found it hard to break into music production as all the big studios wanted certain qualifications - Decca Records had taken him on in A&R - but studio work was burning away inside.

'I found out that this music shop had a basement that was doing nothing, so I persuaded them to set up a little 4-track studio in it and I ended up getting myself a job as engineer there. When it got really successful, they bought a premises around the corner about two doors along, updating it to 16-track, and that's where The Stranglers recorded Rattus, in this tiny little studio.'

'All those years stuck
in a basement,
I couldn't wait to get out!'
'We had a Trident B 28-channel 16-track with 3M M79 tape machine and a rack-mounted Studer, which was basically a glorified Revox. Outboard, there wasn't much. We had compressors, noise gates and EQ: there was a Urie 1176 Limiter, an Audio & Design Compressor and an Eventide H910 Harmoniser which I'd use a lot. It was a really tiny studio, but we had this AKG BX20E spring reverb, like an echo machine, which was a 5' high wooden box. I used this on Knock On Wood. I just leaned over onto it and got those thunder sounds. But I think by the time we did No More Heroes in July 77 – or at least by January 78 for Black And White – the owners decided to update to the MCI 400 Series which was a 24-track desk. I think this was because the Trident only had 16 tape returns which they could have modified upwards but they decided on a new desk instead.'
The Stranglers laid down their first three albums here – all top-sellers - spawning a string of singles to help carve out their name in the late 70s British popular music culture and beyond.
'It was a great little studio. It was small, but worked well for The Stranglers. It was really dead, which is good in some ways because separation was quite good, there wasn't too much trouble with spill, or at least not too much. What spill there was sounded alright, really. But all the same, I couldn't wait to start working at bigger studios.'
It's June 1979 when Martin opts out of producing The Stranglers' fourth album The Raven, but Alan steps in.
'I'd just come back from holiday and got a message asking me to record The Stranglers in Paris. This was my first proper album production job. Once we'd done that, we had to mix it back in London, at Air Studios in Oxford Street. It was during this session when I got the phone call from Clive Langer, who I'd worked with before, to say Stiff had just signed a band who had played at Dave Robinson's wedding, called Madness, and we were to produce their album. Clive and I recorded some of that around September 79 at TW and some at Eden. Then I left TW. I mean, after all those years stuck in a basement, I couldn't wait to get out!'
With Alan gone, business at TW declined. The owners upped sticks to nearby Putney where they thought a ditching the basement location would be better for business. Unfortunately, the new set-up didn't last long.
Meanwhile the old TW became a night club but noisy revellers invited complaints from neighbouring houses. Once the license was revoked, the site of the former hub of independent recording studios was left abandoned, mothballed behind a locked steel gate to this day. The current owner resides in Portugal, according to the proprietor of the upstairs premises with no immediate plans for the property.
'It was a great little studio.'
By the end of 79, Alan helped Martin build Genetic Sound Studios in Berkshire although it wasn't finished yet. The Madness album gets mixed in a bungalow in the grounds of Martin's house where they set up a mixing room with all the gear they amassed. When Genetic is up and running, success follows, so a second studio is incorporated around three years on.
'That was probably a mistake really. We had the MCI – a 500 Series - and I think the SSL in went into the new second control room. We were both working in the studio a lot, it was so busy there. I could see the point of needing a second studio, but I didn't agree with Martin building it there. I didn't think there was room. It cut the studio in two. I found a clothing warehouse in Shepherd's Bush where the Westfield Centre is now but Martin wasn't keen on it. He liked being out in the Streatley, Goring area. I liked it there too, I lived nearby. But we ended up parting company around 84 when I built Westside Studio in Shepherd's Bush with Clive Langer although I still popped into see Martin in the studio.'
Both Alan and Martin will be remembered for harnessing many bands of the Punk and New Wave era including the Buzzcocks, Generation X, 999 and of course, The Stranglers. Although Alan will always be remembered for his Madness work with Clive Langer, and Martin's finest moment came with the release of Human League's smash hit Dare album.
'That's when I knew Martin
had really made it.'
'That's when I knew Martin had really made it. I remember he'd just finished Dare and was taking a well-earned holiday with his family afterwards. That meant he was going to be away when the test pressing was due. So he needed someone to approve it and asked me to find out if it sounded alright. So when it arrived, I put it on the record deck - it just blew me away - he'd finally made it. Fuck me, it was amazing. The quality was fantastic, especially for that that time.'
Alan looks back fondly at the time he worked with the man that the press of the day once referred to as the fifth Strangler.
'Martin was a lot of fun to work with and I learned a lot from him during that 77-79 period. We enjoyed a big working relationship at TW. Martin did like to tell a joke, but that's part of keeping it fun, part of the job of producer. It was one of the first things I learned from Martin, to tell jokes during the sessions! But he did much more than that. He was a really big talent. He was always one step ahead. And no, TW didn't stand for two wankers!'
| | |
| --- | --- |
| Punk film-maker makes brilliant 'pub-rock' flick | Tuesday 8th December 2009 |
Feelgood factor

Gary Kent

Julian Temple will always be known as the maker of a dire Sex Pistols film… for reasons I discover later tonight when I share a fag break with the film-maker himself who's just finished a movie about Canvey Island's best known band, Dr. Feelgood. But what's this got to do with The Stranglers I hear you ask!? Minor revelations to come!

But first, we're in for a shock as we hit Brighton's Duke Of York's Picturehouse: at this special screening of 'Oil City Confidential' we discover JJ Burnel's old flatmate – gawpingly great guitarist Wilko Johnson – original iconic Feelgood mad axeman guitarist bouncing about the lobby, ploughing through some bluesy bluegrass with skiffle ensemble. Amid Stella, popcorn and mince pies (it's nearly Christmas!) Wilko is the star of the foyer – as well as tonight's movie documentary, and Christmas does indeed come early.
It has to be said my own personal Dr. Feelgood factor was previously and ably lubed by Tony Moon's excellent 'Down By The Jetty' (see Strangled BOOKS) as well as several Wilko gigs over the years. This fantastic flick noir – expected live cinema release February/March 2010 - concerns itself purely with the prime line-up of Wilko, Brilleaux, Sparko and the Big Figure. Essex Boys go mad!
What's this? Lee - who sadly passed away in 1994 just 12 weeks after his last gig – is here, rejuvenated and filmed inside his Leigh-On-Sea local alongside new shoots of the remaining three Canvey amigos. Both temporal and geographic settings are poignantly nailed at the start as these reclaimed Essex flat lands fall below sea-level, more so in one particularly memorable year, according to Wilko:
'Here, it wasn't the war – like, before the war of after the war – it was, oh, did that happen before the flood of 1953 or after the flood of 1953?'
Oil City Confidential is clever and crafty, rammed with cheeky quasi-Cockney barrow boy charm so typical of Essex then and now. It also makes for some moody brooding viewing: isolation… floods… sweat and tears. Wilko – upon finding himself unable to immerse fully into the band's pub culture becomes increasingly insular – coupled with a lack of follow-up material all adds to the pot: a decision towards recording Lew Lewis' Lucky 7 (mouth-organist Lew features on The Stranglers' Old Codger) over one of his own makes his exclusion complete and leads to Wilko's swift exit in April 1977. Replacement Gypie Mayo is here in a solitary scene, but the riffs are all Wilko making the movie's soundtrack a thunderously joyous R&B noise to behold. Old live footage is unearthed, albeit briefly, and new also to Wilko as well as Temple, who confesses to being hooked the day he first clapped eyes on Dr. Feelgood in 1974.
'That's why I had to make this film – this band were this good.'
Back in the desolate foyer I grab more beer, more wine, and a sneaky mince pie and sit back down to munch in front of the huge monochromic widescreen. It's bleak, but bright. It's retro, but still succeeds in handing on the baton to the new breed of band: ones that hit hard, and play no-nonsense sans frills. Dr. Feelgood owes us nothing, but there are many bands in debt to them: The Jam most notably, and in part, The Stranglers. Is it a coincidence the Feelgoods and the Meninblack share a penchant for hard-hitting intense live shows, made a name in 70's London gig cartel, dress in black and have drummers with nom-de-plumes like the Big Figure and Jet Black?
At the Q&A, Julian sets the tone: 'I fucking detest the term pub-rock. Pub-rock wasn't a type of music, it was the venues bands like Dr. Feelgood played in. The rest were shit… apart from Kilburn & The High Roads.' And apparently The Clash came and saw them play… The Sex Pistols too.
I dart to the loo and find dapper man in black Wilko outside. It's the first time I've stood at his level and he's surprisingly compact and bijou. I can't resist grabbing his humble hand to shake, forgetting to ask all sorts of questions while his mysterious manic gaze focuses on the strange white powder down the front of my black shirt (huh, not mince pie icing sugar is it?) before I burst through the door to the troughs. I dust down my top and there, at the next temple, is Julian, who's glad I shook the hand of Wilko. I decline the same from him as I see he has his hands full. But later outside, we hook up in the drizzle to smoke the sky grey. He is open when I call to question his biggest hit, The Great Rock 'n' Roll Swindle: 'I only made it to piss off the Sex Pistols fans…' he says. 'And I did that didn't I?' Like a real MiB geek, I then link a Swindle location to The Stranglers: The Old Knole doubles up (where Malcolm McLaren sits in the bath waffling on about money) as the Rattus Norvegicus cover shoot. He's both impressed and surprised, and adds: 'You know I went to school with Hugh Cornwell - he was a prefect there - we chucked a load of milk at him once.'
We couldn't resist asking him if The Stranglers might one day get the Temple treatment.
'It's possible. I mean, I do quite like Hanging Around.'
Of course, he's now laughing and quite merry too. In the meantime, I recommend you all go and enjoy the noir of Oil City Confidential when it comes out (DVD release possibly March/April) and relive the rise and fall of Dr. Feelgood in the pub-rock and punk revolution. Oops, pre-punk and punk… after the flood in other words. But just imagine if this was the story of the Meninblack…
| | |
| --- | --- |
| JJ Burnel radio interview | Thursday 20th August 2009 |
| | |
| --- | --- |
| | Foetid airwaves |

It's 1977 and Rattus Norvegicus is out. Here's a JJ interview from Manchester's Piccadilly Radio at the time. It is clear that The Stranglers' domination of the nation is about to explode.

Replay it HERE
| | |
| --- | --- |
| Jet Black radio interview | Tuesday 7th July 2009 |
Bare cage

It's Friday 21st March 1980: Hugh is handed a two-month jail sentence for drug possession. Band plans are thrown into jeopardy, while management declare the demise of The Stranglers.

Later, Jet strolls into Capital Radio to ring the changes to the upcoming Rainbow gigs, and exclusively reveals the mooted stars standing in for the incarcerated Hugh. Meanwhile the man in question is on tape to talk about watching 60's R&B bands play the same venue.
| | |
| --- | --- |
| JJ Burnel radio interview | Friday 3rd July 2009 |
New waves

A jovial JJ looks back at the band's early days and influences during a radio interview promoting Norfolk Coast, transmitted originally on February 21st 2004.

Replay it HERE
| | |
| --- | --- |
| Hugh Cornwell interview by Sam Holliday | Wednesday 18th March 2009 |
Hoover Hugh

'Over the next few months you will be sick of hearing about me.' Is what Hugh said, excited and enthusiastic, at the end of our last meeting when we met at a hotel in Bath a year back to talk about his future plans. That seemed rather bold coming from a man whose profile seemed to be somewhat on the wane at the time – although it has since proved prophetic.

Since then, Hugh has released Hooverdam, perhaps his best ever solo album (and one of the first mainstream free-to-download albums) alongside a promotional tour of selected cinemas to air his Blueprint movie. En route - he has outraged the people of a quiet Wiltshire town - proving you can take the man out of The Stranglers but you can't take The Stranglers out of the man!
Trowbridge residents are up in arms with a Hooverdam track entitled 'Please Don't Put Me On A Slow Boat To Trowbridge'. In the media, Hugh's 'protest' song has earned national headlines – more than he has had since he was incarcerated along with his fellow Stranglers in Nice. So, yes, it has been something of a busy and enjoyable year for the singer and, as a result, he knows he is back in the public eye again. Well, at least a little bit…
'Mickey Rourke said in the paper the other day that 'when you're cold you're cold and you really know it - and when you're hot you just can't believe the difference'. I'm not saying I'm hot - but at least I'm lukewarm again!' He says.
Hugh's mood also seems to have improved: the success of Hooverdam appears to be the primary reason, as he speaks with the confidence of a man who knows that he has created something very good indeed – and if he needed any reassurances about the quality of the album - he is getting it all the time on his current, well-received live tour.
'The more people are telling me they like it, the more I'm convinced we have created something of value,' he continues. 'Hopefully even old Stranglers fans that had written me off and said 'he has left the band, he won't do anything substantial any more', will maybe take the time to listen to this and give me a chance to show them what I do.'
One of the reasons Hugh feels his new album is being appreciated live is from the sheer volume of people who have heard it. Along with his record company, he took the somewhat brave decision last summer to release the album as a free download. Commercially it seemed like a strange (even potentially suicidal) decision as his fan base, after all, can't match that of fellow freebie pioneers Radiohead. But the idea was to hopefully increase the size of audiences at gigs and, just as importantly, stimulate fans new and old to listen again to the back catalogue of Hugh Cornwell and The Stranglers. So, has it worked?
'Yes - it does seem to have worked. The response to the album has been very encouraging and the latest figures are that in excess of 50,000 downloads has been taken from the record company site. And it's rather like a Metro newspaper where one copy is really read by about four people - 50,000 downloads means a lot more people than that figure are hearing the record. Those 50,000 downloads are also only the sales through the record company. Apparently it's linked to about four other sites which are also doing downloads but we have no way of quantifying their numbers. Overall, we're very happy, it's going round the world and people are passing it to their mates which was always what we hoped would happen. The awareness of what we do is definitely up.'
Many fans of course will have followed up the free download by purchasing the album - in many cases - to 'keep up their collection'. But Hugh is at pains to make fans not to feel ripped off by making sure the CD is well packaged – and with more songs. Once again, Hugh is pleased with results:
'Hopefully even old

Stranglers fans that had

written me off will give me

a chance to show them

what I do.'

GOING TO THE CITY: Hugh, west London, back in 2005 © Gary Kent
'We hoped some people would buy the album as well as download it and that seems to have happened as well. We made sure the album was different to the download and had extra value which it does because you get the film with it. You realise you've got to give people something extra if you're going to entice them to buy and it seems to have done the trick.'
THE MENINBLACK: Jet, JJ, Dave & Hugh back in 1978

For all those who know the album, there's a familiar song line-up comparable to the current live set. As a lot of bands have done recently with their older material, Hugh has taken the decision to play Hooverdam in its entirety from start to finish. For Hugh, it's unchartered territory, but feels right:

'We do the album from start to finish because when I made the demos and when we rehearsed the numbers with the band and then when we came to record it all, it just fell in the same order. It's always been so familiar to us like that. It's the first time I've ever played a whole album like this. It's quite a brave move I guess and some people could say it's reckless but because it's been available as a free download and many people will know it, we thought that it might actually pay off to do it all together. And, thankfully, people are loving it. They're not getting impatient with it, they don't mind 45 minutes without any Stranglers songs and it is all going down very well.'

The fact that Hugh often refers to 'us' or 'we' when talking about Hooverdam shows how comfortable he feels with the band line-up of Caz Campbell and Chris Bell, a fact that became very apparent when the CD of the album was released:
'The photo of the band members are on the cover of the album and that's something I've never done before (since The Stranglers) which says a lot. It's nice to go out with the same band that was on the record for this tour and they really feel really part of it all.'
Once the Hooverdam material has been played, Hugh's set then reverts to older numbers and of course some of his favoured Stranglers hits. I had intended with this latest interview not to even mention The Stranglers at all if possible but to concentrate just on the solo work, but Hugh himself seemed far more comfortable talking about his old band than he certainly did twelve months prior. Indeed, when I enthusiastically relayed to him The Stranglers' current success, their fantastic recent live shows any my perception that they all seemed to be in pretty fine fettle he was very gracious and said 'good'. Further, and perhaps surprisingly, he hopes the perceived success of Hooverdam may even help his old band at the same time:
'…if Hooverdam then makes them
go to see a Stranglers gig now,
then that to me would be a result as well.'
'I'm speaking really philosophically here when I say that if someone who's never heard of me or the Stranglers before hears my latest album for free then goes out and buys an old Stranglers record then, I'd be happy. That would be a result as far as I am concerned. And, even if Hooverdam then makes them go to see a Stranglers gig now, then that to me would be a result as well.'
As for the future, Hugh still feels there are a lot of legs left in Hooverdam but he is already thinking beyond it:
'All I want to do is try to build the live profile and try and get more people to come to the shows. I'm really enjoying touring and being out there with the band. If I get enough time to write and get to the studio I will. I have plenty of ideas - it's just a matter of the right timing. In the meantime, the band is up and running well and we've just keen to get out there any enjoy playing Hooverdam.'
So if you can get a chance to catch Hugh on his current UK tour – or indeed his planned European/US dates – then do so. You will find a man at the top of his game and someone who has gone well past the 'lukewarm' stage and actually may just be a bit red hot at the moment.
Well, apart from in Trowbridge.
| | |
| --- | --- |
| A beaten track… | Saturday 29th November 2008 |
| | |
| --- | --- |
| Reader Colin Mace kindly lent us his 2008 Shepherd's Bush Empire set list. Meanwhile… something stirred over in Finchley, home to another reader, Paul Cooklin: wanna hear what some Stranglers fans got up to after the show? Martin Yellowcake takes up the slack and provides the audiovisual evidence HERE | |

'This is quite possibly the last airing of Nice 'n' Sleazy anywhere in the world after the last night of The Stranglers sell out 4240 Greatest Hits Tour of the UK 2008 at Shepherds Bush Empire. Crass and PaulinLondon on guitars,(they've done this before the talented buggers!), Mully 'stripping' and Yellowcake supplying the woeful vocals. Hey -.he was pissed, emotional and hoarse after three weeks of total and utter subliminal bliss, so please excuse him his dyslexia! You may notice that Dave's organic tinkerings in the middle have been replaced by a harmonious coughing fit! Well,.if it's good enough for Hugh, it's good enough for us! Please enjoy this rare and previously unreleased footage, recorded live at PiL Villas recording lounge on the morning of Sunday 16th November 2008, sometime after the kebabs and before Paul's rabbit got horny.'
| | |
| --- | --- |
| Of(f) the beaten tracks: the set list | Friday 22nd February 2008 |
Stranglers 2007 sets: acoustic tour, Bilston and Lincoln…
Mull, Poperinge (signed by Dave Greenfield apparently on the train back to Bruges) and the Heroes set at the Roundhouse…
Stranglers 2006 sets: Bilston, Cluses, Guildford, July's European tour and UK tour…
Many thanks to collector Lawrence Howard who kindly allowed us a sneak insight into the world of a Stranglers set list collector. Certainly nobody can accuse him of not getting out enough! Thanks also for the following images from Cluses and Oran Moor…
"Caption competition!"

With the editor in charge of giving away prizes

away on vacation - we thought we'd have a competition anyway. Send us your wittiest

caption to go with a tired and emotional-

looking bassist in the picture opposite, and

we'll publish the best. We might even let JJ kyokushinkai the winner.
| | |
| --- | --- |
| The Stranglers: north London, 2007 | Wednesday 7th November 2007 |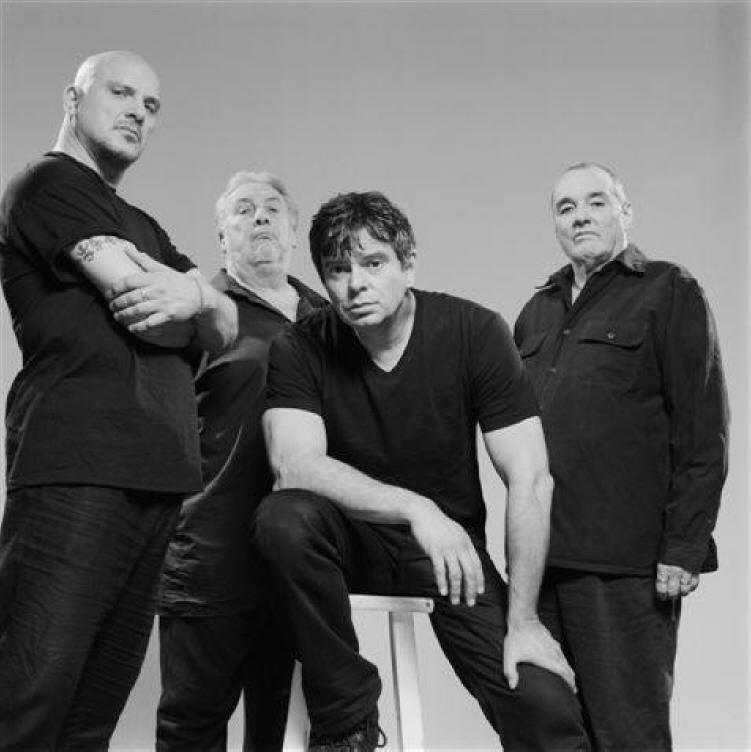 © Chris Gabrin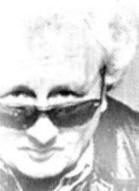 In August, top photographer Chris Gabrin reconvened with The Stranglers for an exclusive photo session: it was the first time both parties had met since 1977. This was planned to celebrate 30 years at the Roundhouse.
So on Thursday 23rd August the two parties met up at nearby Holborn Studios in Islington, and as you can see from the shot selected for us, the result is superb – and typically Gabrinesque. In the forthcoming Burning Up Times PDF, Chris reveals his take on events from the early years of the band and delves into his photographic archive.
Photographic studio tour HERE.
| | |
| --- | --- |
| | Sunday 19th November 2006 |

Rock it to the Moon!
Tony Moon was born on 2nd February 1957. As a teenager gripped by punk and the early Stranglers sound, he set up Strangled - one of the first and foremost fanzines - from his bedroom in Lewisham, southeast London. In the 80's he played in a band called Motor Boys Motor and in 1997 he published Down By The Jetty: The Dr. Feelgood Story. Today he is Senior Lecturer in Film Production at Southampton University. Gary Kent tracks him down to talk about punk roots and the origins of the fanzine – in the days when 'cut and paste' literally meant, 'cut and paste'!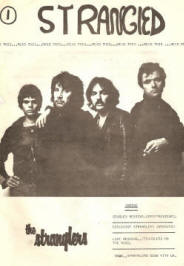 STRANGLED FIRST appeared in the Spring of 1977 just after Grip was released. It actually came about from another fanzine I had before that called Sideburns in 1976. There were 4 or 5 of them, all done in the Sniffin' Glue style. The Stranglers connection came about when I featured them, and had them on the front cover. It was the first publication ever to do that. The bands publicist, Alan Edwards suggested I create a credible fanzine for The Stranglers, and that's how Strangled happened. The first copies were given out free.
The first time I saw The Stranglers play was at the Nashville in 1976. They were headlining, but it wasn't the headliners we were there for. Me and my mate were Dr. Feelgood fans, but we were getting into the new phenomenon called punk. We wanted to know all about it, and checked the gig listings in NME for a punk band to go and see. The Nashville advertised The Stranglers gig – but it was the name of the support band that caught our eye - The Vibrators. They sounded like they could be punk, so that's why we went.
We sat down at one of the tables and there was this big curtain across the stage. When it was pulled back, The Vibrators were standing there, poised. They were dressed in plastic trousers - they looked like cartoon punks! John Ellis was in the band. Then they went: 'fuck off, fuck off, fuck off!' before bursting into just 5 songs. They then repeated the same five songs again. But then it was time for the headliners to come on - and they blew us away! I had never seen anything like it. The Stranglers were the real thing. They were so good. They were also quite frightening. Very dark.
I got to know them too, and we became very matey… I was invited down to recording sessions at TW Studio in Fulham. It was a shit hole, a tiny basement dump, but I was so excited. I'd never been in a studio before. It's funny thinking back how you naively assume the entertainment business is glamorous… It's like when I interviewed them, I was told to 'come down to our managers office…' and I thought 'Wow!' It turned out Albion's office in Putney Bridge Road was above a hairdressers, so you had to walk through all these people getting their hair cut to get to the office!
Page 3 was never the same again…
[In Hugh's biography, he briefly refers to you as 'a quiet, polite boy…']
I am polite, I make no excuse for that… I actually became very good chums with Hugh. We'd go to the cinema and things. We got ideas together for the Walk On By video, although Chris Gabrin is credited for it, isn't he? He shot it, but at the end it does say: Directed by Moon/Cornwell. People say to me, 'are you in any of the books on The Stranglers?' But you see, I played a minor part of their lives. It's no big deal, but you do get written out slightly… it's all along time ago.
I never wanted to run a fan club – that's for David Essex and the like. That's why I set up Stranglers Information Service to front the fanzine. If I was doing it today, it would be a webpage, and I'd be the editor. But in those days, it was all very home made, fairly ad hoc, and not very organised. It was just me, my mate [Tony Cunningham] and a typewriter. It was cutting out and pasting onto the pages, and you had to have a certain amount of pages for the printer to print it. You couldn't have 7 pages, you had to have say, 16 or 18. These days you'd have a website you keep topping up. And this wasn't photocopies either. It was great when you got a whole page in from someone, like Mark Manning's 'hello little girl…'cartoon. I remember thinking, great – that's another page done. That probably came about from Hugh, who also supplied his 'Flasher' cartoons for the back page. [The author of the dirty old man picture later became known as 80's singer Zodiac Mindwarp.]
Early Strangleds were about what was happening around us, not just The Stranglers. Dr. Feelgood, The Lurkers… they were all part of this exciting world. Interviews with Lee Brilleaux and Lew Lewis too, who released one of the greatest records ever on Stiff… We left the big names like The Clash and the Pistols to the other fanzines.
[There was a lot of anger in the writing – rants aimed at McDonalds while berating the lack of contributions, calling readers a country of bystanders!] Yeah. That's what punk is all about – and I still uphold the punk dictat of go out there and do it yourself. [It was in Sideburns where "This is a chord, this is another, this is a third. Now form a band'" first appeared] But I like what David Bailey once said: 'I'm only interested in the things I can't do.' That's me, that's what drives me. I mean, we didn't sit around saying how bored we were then. We got out there and did something. Although we were bored – bored with the status quo. It was run purely on enthusiasm – we didn't know what we had. But distribution let us down. I think you have to be good at selling, and we weren't.
This is a chord, this is another, this is a third.
Now form a band!
After Rattus and Heroes came Black And White - and what a fantastic album that was! I mean, any band worth their salt has got one album in them. It's their live set – and the same perhaps, for the second. But Black And White was brand new, and the first written specifically to be an album. It was such an interesting and amazing development. Dave had different keys too, not just the Hammond, and it was all a bit more polished in a way. I was at the Battersea Park gig – and I was lucky enough to go with them to the US.
I think it was their most exciting period, and I was keen to have more involvement in the whole Stranglers picture, not just to be known as Mr. Fan Club. I ended up the assistant to Ian Grant who was now managing the band following the split with Albion - first working from an office in Oxford Street and then Wimpole Street, using Harvey Goldsmith's premises. But by the time The Raven came out, I'd left.
Me and Kevin Sparrow [Stranglers artist, designer of the bands albums and logo, introduced by Ian Grant] had come up with a Stranglers book containing all the lyrics. Kevin illustrated all the themes within the lyrics and I did all the writing and interviews for it. That Christmas, Kevin died, [Christmas Day, according to No Mercy, after downing a Mogadon tranquiliser and a bottle of whisky] and on New Years Eve, Jet's brother Paul, now running SIS, phoned me about getting it published. He knew it was going to sell well. But then the book got lost…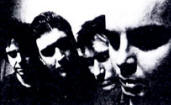 Being in a band was always something I wanted to do, although I was a terrible guitarist! So I sang for Motor Boys Motor - an R&B band - and we released an album before calling it a day in 1983. I also wrote with The Screaming Blue Messiahs, but it was film that interested me more, and I've lectured Film Production for 10 years.
I don't listen to The Stranglers now. I might wear black, but I haven't seen them play live since 1978 - Battersea, possibly… When I heard the Meninblack album, I remember thinking what absolute drivel it was! I could never relate to it – it was like prog-rock. Golden Brown was a brilliant piece of music, though, and Feline was quite good. Hopefully I'll get to hear the new album at some point.
In the post to you, Tony. Apologies for the delay.
Oops, I sound a bit like Strangled!
List of Strangled fanzines, 1977-1995 here
No Class fanzine, Tony Moon interviewed in 1981 here
To win a copy of Strangled No. 8...
Just answer the question below to receive a mint edition original Strangled (just hole punched on the left, but perfectly cherished otherwise.) This 1979 issue was Tony's penultimate offering, and the first correct response gets it! Here's the poser:
"This is a chord, this is another, this is a third. Now form a band!"
Name those 3 chords.

Saturday 9th September 2006
Baz Warne interview

"He left fairly amicably. He wasn't kicked out or sacked. It was just a series of events. When he left I was shocked but I wasn't completely surprised."

Baz Warne talks to Punk77 about Paul Roberts and Suite XVI - and Hugh losing all his hair..! Here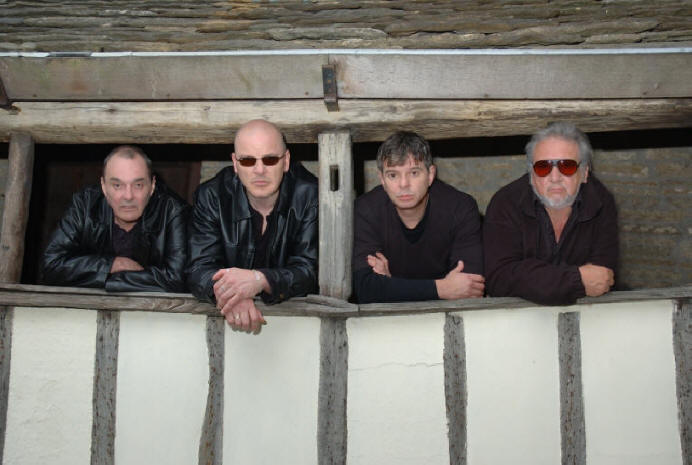 Chris Twomey, author of 'The Men They Love To Hate' exclusively reviews Suite XVI…
Well and truly black in business!
'VE NEVER had much interest in football, but if there's one club I could almost support right now, it's Accrington Stanley. For years I thought they were a piss-take created by Michael Palin in Ripping Yarns - his satire of the innocent era of Boys Own adventures (which ran on BBC2 from 1977-79). But it turns out Accrington Stanley were real football legends, who played in the Football League between 1921 and 1962, before disappearing down the plughole.
But, after 44 years in the wilderness, the plucky Lancastrians pulled off a near miracle when they returned to The Football League this Spring. Their pride might have been severely dented back in '62, but they never lost hope…
Now I'd never make any direct comparisons between The Stranglers and Accrington Stanley - except to point out that they're both ancient English institutions, they've both been to the point of seemingly terminal irrelevance, and they've both turned their fortunes around in a manner that would make Lazarus proud. Ten years ago, if someone had told me I'd be singing the praises of a new Stranglers album in 2006, I'd have asked them to check my pulse.
In the late Seventies Hugh Cornwell boasted that The Stranglers were hell bent on 'testing people's tolerance levels' but he could never have predicted they'd primarily do this after he'd left. As each post-Hugh album was released during the Nineties it became an increasingly depressing experience - the songs and production were, for the most part, tired and uninspiring. Worse, by the time 1998's dismal Coup De Grace album came out, they sounded like a band that had stopped caring. Many of us who had followed them through more glorious times could only shake our heads in dismay and disbelief, hoping they'd put themselves out of their misery before too long.
But incredibly, two years ago, the mighty Stranglers roared back to life with Norfolk Coast - an album so full of vigour (and tunes!) it caught us all off-guard. The good news is, if you thought Norfolk Coast was a return to form, Suite XVI is even better... The jinx that followed Hugh's departure in 1990 shows no signs of returning now that they've lost their second front man of 16 years, Paul Roberts. I don't know what the boys are taking these days, but I'd like some of it - not since the more inspired moments of Aural Sculpture and Dreamtime have The Stranglers created music this affecting.
Having said that, none of my favourite tracks on the new album - Bless You (Save You, Spare You, Damn You), Barbara (Shangri-La) and Relentless - are instantly identifiable as Stranglers songs. Partly that's because they're all sung by Baz Warne (who hasn't tackled lead vocals before), but more pertinently, this isn't formulaic Stranglers. Barbara is a fine slice of jangly pop topped off with some surfy falsetto harmonies; Relentless and Bless You are both lush productions that prove the band are still capable of walking that fine line between being true to themselves and taking a few artistic diversions. I can't hear the melancholic Relentless without picturing myself driving along a desert highway somewhere in America. I don't know why, nor do I care to analyse it too much! The important thing is, that sense of evocation I've often missed in the Stranglers' music since Hugh left is back.
Indeed, if I was going to level any criticism at Suite XVI, it's only that a couple of tracks are the bastard sons of something already in their canon. Summat Outanowt comes across as a weird 5 Minutes/Sleazy/Nubiles hybrid, topped off with a JJ vocal alarmingly reminiscent of Lemmy of Motorhead. The unintentionally hilarious I Hate You (now who could this be aimed at?), also sung by JJ, swings with a Country-style swagger, but is ultimately rather gimmicky. And there are also some questionable lines about wearing suspenders in the otherwise dynamic opener Unbroken. But overall the highlights far outweigh the clangers.
Whilst there's no continuous theme to Suite XVI, there are certainly a few references to the horror of war - most notably on the moving anti Blair/Bush song Anything Can Happen ('Dare to look me in the eye, the man who sent our sons to die') and the bombastic A Soldier's Diary.
I'm not yet sure what Bless You is about, but this is the song that I find myself returning to again and again. I love everything about it from it's swaying melody, to the girly-sounding harmonies (I haven't seen the album credits - they sound like female backing singers); from the baroque-style harpsichord runs and carefully picked guitar solos, to Jet's sparing, jazzy drumming. Even with it's weird time changes and breathing spaces, it all fits together beautifully.
If EMI had any sense they'd stick this a-typical track out as a single as a way of showing the wider public that these old boys still have a few tricks up their sleeve. I remember they took just such a risk with another Stranglers song back in 1981 - and look what happened after that..!


Joe Ordinaire gets a sneak preview of the album they're all discussing
Four-piece sweet
suite /swi:t/ n. 1 a set of things belonging together.
O PAUL ROBERTS exits the band, leaving Baz and JJ to redo the vacated vocals. But I smelled a rat before that: I was just one of the fans unnerved reading reports on these very pages last winter of almost an album of material axed in a quality control cull. Frightening stuff, especially after fifteen albums. I mean, how much longer can they carry on? How was I to know their sixteenth album would end up as their strongest since 1983's Feline!
Suite XVI is their magnum opus. Opener Unbroken is choppy and charty. Bright and breezy. Kicking off with garage guitar and crazy keyboards into eerie descending chords for the verse onslaught. Clever arrangement, ascending stop-start chorus - Baz sounds like JJ, with very un-Stranglers lyrics: 'Even confused about my orientation? Ooh baby I'll slap my thigh, and wear suspenders if it makes you high…' Lay back on the couch – and suss the inner turmoil of survival, Stranglers-style. 3.46 of power pop. Got to be a single, surely?
Talking of singles, Radio 2 choice The Spectre of Love is a perfect companion to Norfolk Coast's wind-ripped swirls and chord quads. Classic Dave organ work embellishes the rolling, driving bass force, chivvied by the treble-chasing rasp as Baz sings perfectly morbid and melodic… Hey! The Stranglers are back! The snarling, curled up lip sneers through She's Slipping Away, a tune crying out commercial with lush harmonies, twangingly cool riffs and gorgeous Greenfield arpeggios. Another contender for a single, perhaps? The bright feel hides a dark edge in the words, and not for the last time.
But suddenly the pop stops. A spinning hubcap noise launches Summat Outanowt. and the gargantuan Bear Cage bass kicks in with a Dead Loss Angeles-style riff. Not since Do You Wanna?/Death & Night & Blood has JJ's bass done so much damage through headphones. Weird, angular verses with a surprise singalong chorus, this was the song that survived the cull. Awesome stuff, and it is here the album changes. Well it should… JJ sings here for the first time since In The End, off 1997's Coup de Grace. Or rather, shouts! Louder than 5 Minutes, noisier than Go Buddy Go – thankfully it's intelligently compressed just enough for the relentless bass and guitar discord – not to mention Jet thumping away like a teenager with teen spirit - to slice through your cranium with ease!
So, no problems in the wall of sound department. But you forget how they pop up and surprise from time to time. Anything Can Happen is a beautiful JJ-whispered tune, dripping with the finest elements of Dreamtime's Too Precious coupled with an overriding feel of Instead Of This from the 10 era – have The Stranglers been listening to their own reissues? If they have, it's worked! It's everything a Stranglers fan would want from a slow number. Back up to speed. You Won't See Me Coming is urgent, powerful and groovy, opening up in the end mantra. Time for another slowy, although Bless You is nothing to sniff at. A dreamy, summer lament builds from acoustic guitar into soulful pickings. Baz mangles the vocals in beautiful anguish - and before you realise where you are, he's waxing lyrically about Black Death! 'First they say bless you, then they all want to save you.. no I won't be afraid.' An instrumental passage of harpsichord takes you somewhere else before falling back to the main riff. Five minutes on, Baz morphs into a spooky Eric Clapton, for the end solo while Dave is Steve Winwood. Deliciously superb.
Soldier's Diary is a fast and furious three-chord spurt. But it's closer to prog rock than punk rock, The jerky time signature points to Devo, and Dave comes on with a lush analogue synth riff ripped right out of The Superthing. Baz stabs at the verses like a goggle-eyed Motherbaugh. Once more there's a melodic chorus that belies its hidden gravitas: 'I can't feel my legs. I can feel the blood is rushing to my head.'
Barbara (Shangri-La) returns to their new found pop with a refreshing nod to past glories. Baz sounds great, especially when he sings 'it's been more than twenty-five years…' I Hate You is a pleasant jig – a big brother to Shakin' Like A Leaf, with Jew's harp and mouth organ courtesy of Baz. But it's the final track that sends shivers up your spine and a lumpo in your throat.
Relentless starts with a spaghetti-western twang, then builds to a driving bass and drum machine ride as Dave's Supernature-style synth pads gently oscillate up to the Enola Gay riff in the cool chorus. It's like Time To Die – with bells on… the quintessence of a great album must surely be the long finale masterpiece – and this is it. Once again, the welcome organ runs flit in and out, sounding fresh and exciting alongside jangly guitars and classy choral harmonies, fuelling the simmering furnace of Burnel's cracking bass and Jet's sensible drumming. The Stranglers all fit together nicely now; the chemistry is back. I think I heard Dave playing a theramin too! But don't forget Louie Nicastro's fine production.
Paul leaving and songs binned - these guys have gone through a lot since 2004's Norfolk Coast, and they've pulled this amazing album out of the bag. I can't recall a time in recent years when I've listened to a Stranglers album and been in such awe. Yes, I'm choked… by The Stranglers! The songs on Suite XVI are sheer quality. The Stranglers have proved themselves in spectacular style. Let's hope EMI's pluggers promote to the level of The Stranglers' creative force.

Suite smell of success
Sam Holliday reviews The Stranglers' next album…
IT IS A masterpiece! I've played it over and over… and I keep finding new reasons to cheer, new moments of musical or lyrical delight - and more evidence to convince me that this is one of the best albums The Stranglers have ever made.
If Norfolk Coast was the band's return to top form after their fallow and uninspired period, then Suite XVI is a huge leap forward. Now they are back at to the top of the Premiership; Suite XVI bears all the classic Stranglers hallmarks, wonderful melodies, well-crafted songs, bags of energy and excitement and plenty to excite a new generation of fans.
Unbroken is a fantastic opening track - full of verve and humour inside a stunningly melodic tune. But it's unlike any Stranglers song I've heard before - jaunty and solid, it's bound to invade your brain like it has mine; a potential hit single. The Spectre Of Love gets better and better each time I hear it. It's upbeat and rocking, with a highly hummable chorus too. Throw in some lively old keyboards, a great vocal line and a stylish guitar break at the end and here is a perfect marriage between late 1977 and 2006… (another) potential hit single!
She's Slipping Away is catchy, with a classic Stranglers feel to it: lively and fast-paced, it has a chorus to die for. Dave nicks a keyboard lick straight out of Sometimes in the middle eight, unless I'm mistaken. But I loooove this song - (yet another) potential hit single... Summat Outanowt has been heard before at gigs, so we know JJ can scream this out! A real crunching, ball-breaking rocker where (as someone else has already pointed out) JJ sounds like Lemmy. Right between the eyes… with the best bass solo since Genetix, and not for the squeamish.
After four rock-fuelled blasts, the tempo eases for Anything Can Happen. The lovely, languid, melody takes you on a musical excursion back to 80's decade Stranglers best bits, forming the first of two anti-war tunes. See Me Coming starts with gentle guitar before it explodes into a thumping, bouncing dance track where Jet blasts his drums with astonishing power (how does he still do it?). It's a real grower and not out of place on a Prodigy record! Not that I'm an expert! And it's dark too, with a hypnotic feeling, especially when the crazy chant comes in at the end, reminding me of the GmbH bit off Bear Cage.
Bless You is magnificent. It's slow and atmospheric like a hybrid of Don't Bring Harry and All Roads Lead to Rome. A Soldier's Diary is back to full on rock, kicking off like The Ramones in its powerhouse intensity before developing swiftly into a well-crafted punchy modern pop song. The anti-war theme permeates lyrics while Baz's powerful guitar drives the music. The style is pitched circa '78 and I can see this being a live favourite. Get ready to pogo to the chorus; 'I Can't Feel My Legs..' Barbara (Shangri-La) is yet again top draw stuff. It starts off like it's 77-78 Stranglers, with cool and catchy vocals and melody, but what an odd title?! Can there be a name in a song any less rock and roll word in the entire universe than Barbara? Who? I think we should be told. Oh, did I mention it is a potential hit single!
I Hate You is the album's oddest, quirkiest and possibly most potentially divisive tune which I suspect not everyone will fall in love with. I personally think it is a great example of that perverse Strangler eccentricity we all love and it is the song which my young teenage kids (13 and 14) both declare to be the best on the album. Perhaps it will get picked up by radios stations everywhere like Golden Brown. Musically it is a cross between Shakin' Like A Leaf and Jonathon Richman's Modern Lovers' Egyptian Reggae. And I've not heard a harmonica on a Stranglers release since Old Codger, with clever use of a phone call in the break. Lyrically it is hilarious. I wanna be the first to say it should be a 'potential hit single'... again!
Relentless is the ultimate track, and my favourite from the very first listen. It's a stunner - one for the fans - pure and simple. Spectre… Unbroken… Slipping Away… or I Hate You should all do well but this is one for us fans. Classic Stranglers - Relentless is the song you never thought you'd hear again. Think The Raven.. Toiler…. North Winds…. The Man They Love To Hate….Swirling keyboard runs, beautifully surfy melodies, great vocals and musical invention. A magnificent track and I love it more than I love tea. And trust me, I love tea - I really do. If you don't enjoy this track you don't deserve to be reading this review, looking at this site or breathing. It is the perfect end to a perfect album.
When it comes out of course you may think differently, but I'm convinced you would have to be deaf, dumb, blind or possibly Hugh Cornwell not to realise that this is among The Stranglers greatest ever works - and proof they are as relevant, exciting and unpredictable as ever. It has all the maturity and experience of a band at their peak but also with the youthful exuberance of next year's 'big thing'. Individually all four perform superbly, (oh Baz why didn't you take over a decade ago?), but collectively, they come into their own, sounding musically together. I've been lucky to hear it - but you are the lucky ones: you guys have still got your own sweet voyage of discovery to come! It will be sooo suite!

Saturday 22 July 2006
Meninblack find their mojo
Gary Kent hears Suite XVI
| | |
| --- | --- |
| AS THE STRANGLERS bask in their 'reissues' twilight, it's safe to say the likelihood of replicating the fame (and infamy) of punk's halcyon days is remote: their early success formed part of the mercurial punky zeitgeist, spawning a string of no-nonsense Top 10 singles in the late 70s. And what 80s compilation will let you forget the dreamy waltz-time Golden Brown? | |
But when your main man and inspiration Hugh Cornwell walks out on you at the start of the 90s, carrying on is always tough. But carry on they did - with Paul Roberts, a front man human dynamo.
Enter the wilderness years… But Stranglers fans are a loyal breed: some desperately clinging on in the vain hope of a return to form, some questioning the style of the mic-swinging front man in the wake of guitarist/vocalist Hugh, while others discover the band anew and adopt a cultish love of Paul Roberts and his myriad side projects.
2004's Norfolk Coast unified the forces once more, with Paul finding his voice at last. But in some ways its success was attributable to the arrival of guitarist Baz Warne (ex Toy Dolls, Smalltown Heroes): he injected a welcome shot in the arm, and a welcome song writing foil for bassist JJ Burnel.
As Paul seems to have cracked it, he too leaves, matching his predecessor's 16 years' service.

Now The Stranglers are reborn, again! Back to a classic four-piece line-up, they not only sound like The Stranglers - they look like The Stranglers. And it's Baz man, effortlessly retreading the dead-pan Hugh path of snarling, leering lead vox with a tone not dissimilar to The Damned's Dave Vanian, who sets the pace. And it's fitting - and totally Stranglers.
Having recorded the entire album with Roberts's vocals, it was back to the studio for Baz and JJ. The re-dubbed tracks show off Baz's devilishly good voice, and the return of JJ's singing is most welcome, not only on the whispery Don't Bring Harry-style numbers like Anything Can Happen, but also on the belting screamer - Summat Outanowt - a growling beast with a Surfin' USA twist of a chorus, which further showcases the bassist's new weapon - a custom-built Shuker - not unlike his trusty Fender Precision model of old. Hence, the bass end cuts through with modern roundness and a twangfull top-end, reminiscent of the glory days circa 77-78; the twang's the thang. Baz's crisp Telecaster is still there as on Norfolk Coast, as is Greenfield's burbling hallmark Hammond organ…
But if Norfolk Coast was their renaissance, Suite XVI is where The Stranglers find their mojo.
Opener Unbroken bursts with fun-metal hooks and craftiness. Hilariously, bald-headed brute Baz offers to wear stockings and suspenders in the mayhem. These guys are having fun! And why shouldn't they - this is catchy and commercial, with an intelligent arrangement and clean production not out of place on XFM - and crying out 'hit'.
Debut single Spectre of Love shows Radio 2 pop sensibility with enough catchiness and charming intrigue to recapture even the most wayward fan. Fascinatingly dark themes are still there: there's love and war, anger and death, and in She's Slipping Away there's a true-life Orpheus In The Underworld tale. Hatred comes courtesy of I Hate You, as you would expect from the title, although this is one might take me more than a few listens to get used to.
You Won't See Me Coming hails from JJ's Japanese manga sound track, Gankutsuou, here sounding superior with all Stranglers on board. Eerie end track Relentless is sinister territory not visited since Sometimes, the opener of their first album, Rattus Norvegicus.
The cycle is complete, and there's life in these old dogs yet. Suite XVI is a tour de force… prepare to enter the Twilight Zone!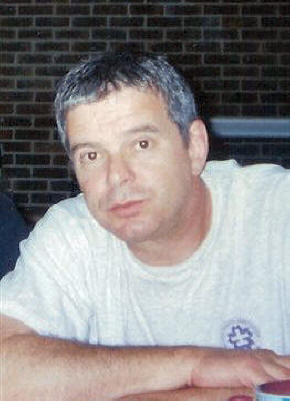 At the height of their fame, The Stranglers courted controversy, violence and provocation; they chewed it up and spat it out. These days, they're a much happier band, says bassist JJ Burnel.
The Wild Bunch
Gary Kent
EAN JACQUES BURNEL was phlegmatic as he mused about the band's resurgent success: "Norfolk Coast did very well, in both commercial and critical terms, which is very rare for The Stranglers. We either get critical or commercial but never both."
A new live DVD is in the making due out late Spring, while Coast To Coast, a live CD from the Norfolk Coast tour will be in the shops on February 20th.
The current buzz, and sales, from this album is in direct contrast to 1998's lacklustre, Coup de Grace. "In percentage terms, it's 3,000 percent greater than the last album," said JJ, going on to cite reasons why he thinks Norfolk Coast has been so successful: "It's probably closer to what people wanted from the Stranglers; and also the material is good. It's taken a bit longer, but the material is quite eclectic and quirky and still out there."
As their 32nd year in the pop biz looms, The Stranglers' longevity is nothing less than a triumph in today's fickle world of music. Especially for a band who have been through so much: drugs, prison, riots, fights, the theft of all their gear and the exit of front man Hugh Cornwell in 1990. Vocalist Paul Roberts joined the following year alongside guitarist John Ellis who then quit the band in 2001. Baz Warne quickly took over guitar duties and since then the band has entered its most prosperous phase for years. Says JJ about Warne: "Baz was the obvious choice; his band Small Town Heroes had supported us, so I knew he could play all The Stranglers songs. Baz is so likeable. And he looks like he should be in the Stranglers." JJ also applauded Paul Roberts' vocal style on Norfolk Coast: "It's more disciplined than ever before and more focused. The results were better." On the subject of the band chemistry in the present day, JJ was equally upbeat: "Well it's a happier band to be honest. We all get on well. Much better."
t their apex of fame, The Stranglers were the most commercially successful band from the class of '77 - it was quite simply their year: Grip, Peaches, Something Better Change and No More Heroes all in the singles charts – Rattus Norvegicus and No More Heroes LPs peak at 4 and 2 respectively. But the ongoing debate that dogged them - 'are they or aren't they punk' – proved they could never be pigeonholed, making them stand out as gawky misfits: they were always too old or too melodic for the punk rock utopian view. Besides, any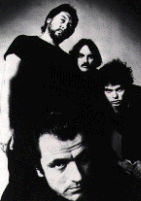 band sporting a beard or a moustache this side of the Bee Gees was deemed far too anachronistic and 'grown-up' in the eyes of both acne-faced adolescents and the new wave fashionista. Whereas nowadays, the likes of the Magic Numbers, the Kaisers and Badly Drawn Boy would look equally odd without such hirsute appendages. Bumflufferies aside, The Stranglers sold records by the bucket load – although press attention and accolades often eluded them, frequently landing either side. Unless of course, you count JJ topping Melody Makers Best Bass Player Readers Poll and NME's Stud Of The Year in 1977.
Their attitude was certainly punk-fuelled, and both outrage and controversy were rarely more than an arm's length away. Authors of bad reviews were dealt with using direct action, and the press closed ranks and became hostile. When Sounds journalist Jon Savage slated No More Heroes, JJ took the bull by the horns:
"I tracked him down one night to the Red Cow," JJ explained. " and I punched his lights out right there in front of Jake Riviera, Andrew Lauder – our A&R guy, Elvis Costello, Nick Lowe – all these people saw what I did. So yeah, we made a lot of enemies, bless 'em, and these people got in a lot of influential positions within the music industry and literature… Tony Parsons, Julie Burchill… But we weren't gonna suck up to these c*nts."
"I punched his lights out… we weren't gonna suck up to these c*nts."
Animosity escalated and the odds of receiving any favourable reviews dwindled in direct proportion. "Having beaten up journalists and stuck bananas up their arses, understandably there are still a few writers out there with an axe to grind with us." But in one particular case, the river still runs deep – and JJ is unrepentant: "….Especially Jon Savage. "He is a constant pain in the arse." In the light of the recent critical acclaim, perhaps the time is right for the world to recognise The Stranglers in the pantheons of rock music?
t the Shepherd's Bush Empire's tumultuous concert in December, both new and old leather-clad fans were treated to a special debut of a short movie entitled Norfolk Coast – a bleak film-noir featuring JJ in the lead role with Nicholas Ball and Susannah York supporting. In May this year, a special DVD featuring the 20 minute short, the semi-acoustic set as well as the full gig will go on release. Coast To Coast - a live CD gleaned from the tour will be in the shops on 20th February, and there's also a new range of merchandise due for launch.
Meanwhile, the band are focusing on the next opus at their West Country studio retreat. Following a major cull involving six of last years new tunes, the band are back on track, and have laid down four new songs that JJ humorously describes as "quirkier and janglier, jingly janglier…" although one particular song stands out for him: "Jet's drumming on one of them is fantastic."
This year, drummer Jet Black will reach the grand old age of sixty-eight summers (JJ: "Is he that old?") and is rightly seen as the oldest man in rock. Amazingly, he shows no signs of stopping: "I can't believe he's carrying on. And he's still a rock 'n' roller. He's got a young girlfriend and he still contributes, and tours and travels and god knows what else he gets up to. There's no healthy living for him. But you just don't know how much the body can take. But he hasn't mentioned giving up and he loves playing." Perhaps Jet's energy comes from dabbling with new technology? "Well he drums and he uses machines, it's the modern way, he likes to do a synthesis of the two."
Many fans fear the end of the band when Jet finally hangs up his sticks. "I've thought about that and I haven't come to any conclusions. Whether people would accept another drummer, I don't know. We have had loads of drummers standing in. Jet's health has always been an issue - mind you, I might get taken out in a motorcycle accident so anything can happen…"

JJ's Norfolk Coast interview 2004 - Gary Kent