Update: Autumn Final UK Tour Rescheduled to 2021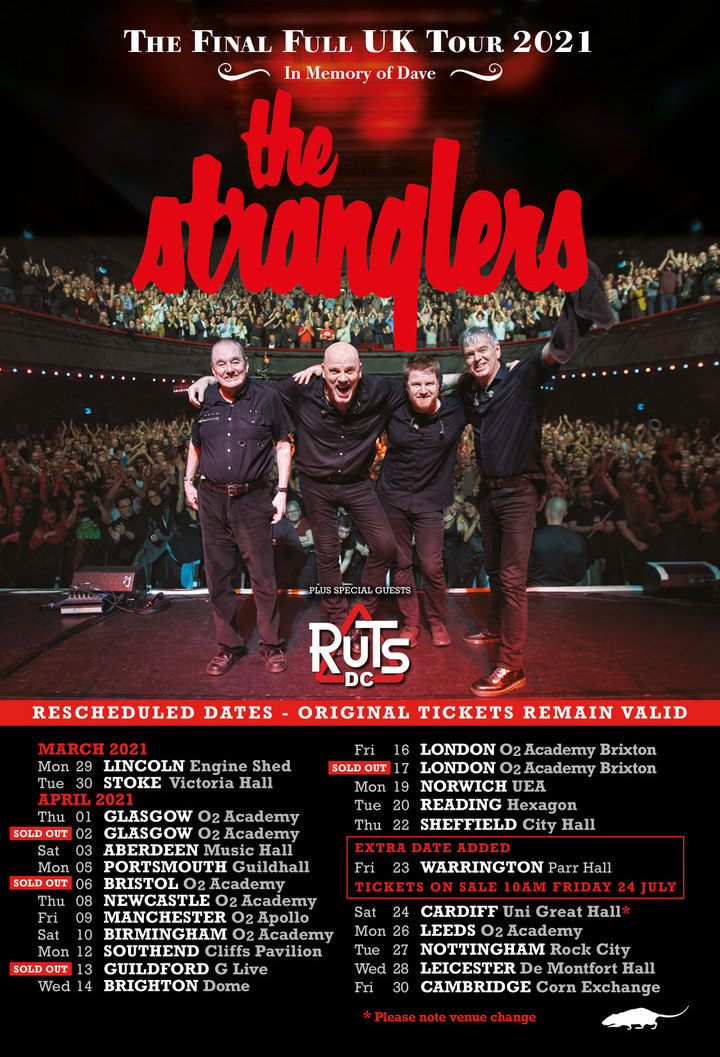 25th July 2020
On behalf of the band: due to the ongoing Coronavirus pandemic and restrictions on live concerts, we need to consider everyone's welfare and therefore have no choice but to defer the planned autumn UK tour until spring next year. The tour will now take place from late March to the end of April.
As you can imagine, with many other artists wanting to reschedule tours in that period, the dates available at the venues were limited and this has meant that, in some cases, the equivalent day of the week to the original date wasn't always free. For example, the original Friday and Saturday at Glasgow have now become a Thursday and Friday instead, with Aberdeen moving to the Saturday. Sadly, the Cardiff Motorpoint Arena show has been moved to the Cardiff Great Hall instead due to availability issues but all the original dates have been rearranged with the addition of a new gig in Warrington. The two Brixton shows on April 16th and 17th mark the exact 44th anniversary of the band's first headline shows at the Roundhouse on the Rattus tour back in '77. Tickets for the original dates are all valid for the rescheduled shows and, for Glasgow, a Friday ticket will now be for Thursday - and Saturday for the new Friday date. Special guests will be Ruts DC for all dates (plus Mike Peters at Cardiff).
The tour is dedicated to Dave and kicks off on his birthday, March 29th, ending at the Corn Exchange in Dave's adopted hometown of Cambridge for a fitting finale.