Live review...
28th March 2019
BRIGHTON DOME on a Tuesday night. I could think of a lot worse places to be. This venue is a beautiful setting - lovely staff too - and a perfect way to spend a Tuesday watching The Stranglers on their Back On The Tracks tour of 2019. The two front men look like they are having a ball and is infectious. There's a fresh new retro backdrop of a slimy sewer with extractor fans.
Plus there are some new additions to the set list: Ice Queen is a contender for a share of The Raven royal lineage. It sounds so cool and crisp and I prey it remains in the live set. Unbroken too, sounding as fresh as the day JJ played us the pre-released Suite XVI. Similarly I've Been Wild off Norfolk Coast is another good song to do. Plus, they have not been afraid of switching the set around throughout the tour. Baroque Bordello is simply sublime, and we all love Something Better Change and 5 Minutes. We all love Duchess, Walk On By, Hanging Around and No More Heroes too - and Always The Sun, Peaches and Golden Brown all sound really good here. Everything is expertly played and the vocals come across with stunning clarity. There's power in the bass too, as well as Jim's fine drumming. Uptown is okay but not really needed, as there are plenty other tracks more deserving. Same for Bring On The Nubiles. Stranglers fans are a fussy lot when it comes to the live set, and some are never satisfied perhaps. But long-term fans like me are always thankful the band has successfully played on and evolved and for that we are truly grateful. Hey! (Rise of the Robots) is always a great live track since they rediscover it for the Black and White Convention at King's Cross, and opener Tank is always a welcome blast. Down In The Sewer too. Brilliant. However, while new songs may be works in progress, they are not that easy on the ear.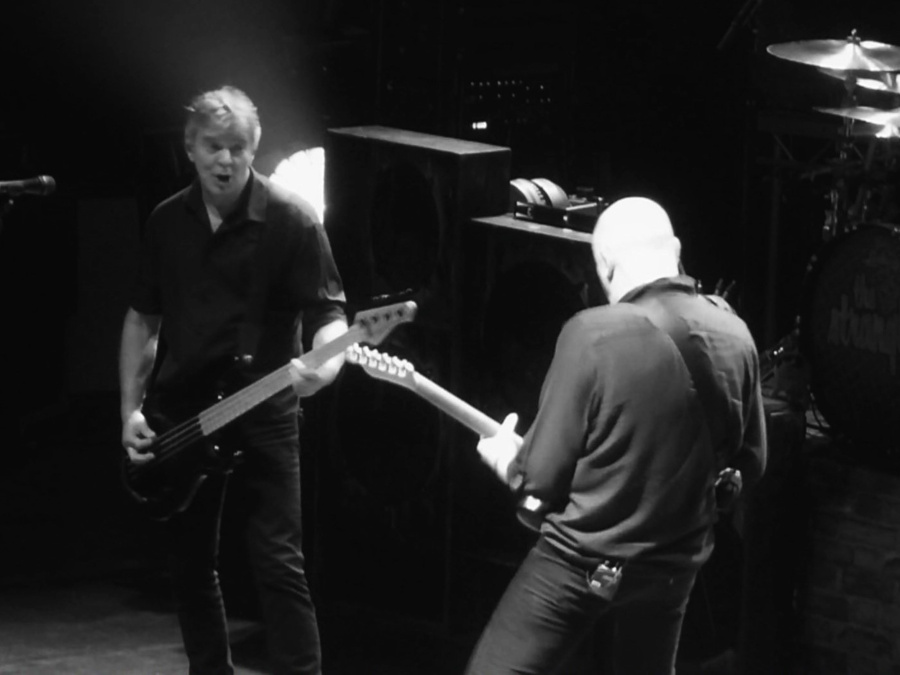 I'm glad they didn't do Water, as I've never really got into it. Instead it 's Man On The Moon, as well as Payday, a track which isn't currently suiting the live voice of Baz. The same for Uptown. Mildly pernickety I know, but I'm sure I echo the general train of thought for the majority particularly from the others I speak with tonight. The band welcome positive criticism, allegedly. The other new song - a cover from Disciples of Spess - is This Song. It is a perfect gift for the Stranglers and their continually good occasional cover versions. This Song is their song and fits into the night perfectly. Great crowd and a thoroughly enjoyable night with the Men in Black once again.
Review by Gary Kent. Photographs by Andy Miller.