Just Like Nothing On Tape
11th May 2018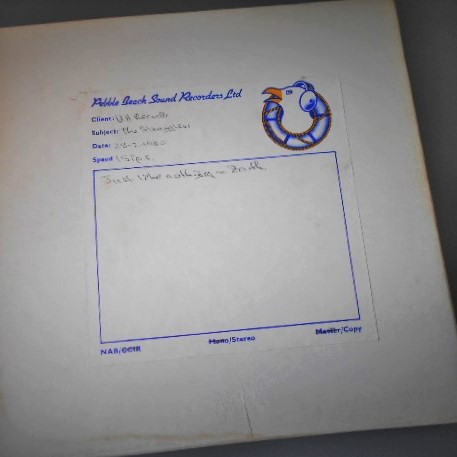 As Strangled's cassette collection comes along nicely, there's a brand new addition to the tape family.
This is a unique reel from Pebble Beach Studio of Just Like Nothing On Earth. It's particularly unusual as it's a monitor mix, so all the instruments would have been recorded and mixed to a degree and run off onto 1/4" for consent from interested parties to press ahead with the final mix. In other words, if an instrument was missing or it was deemed too high or too low in this mix, it would have to be addressed on the 2" master tape. The date this was run off reads 25th February 1980 which means that The Stranglers started work on JLNOE earlier than previously thought: records show the band had recorded it in Startling Studios in August along with Manna Machine.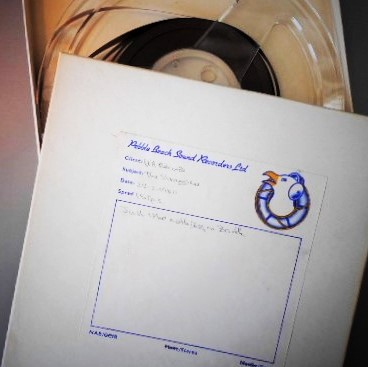 In terms of chronology of recording, the Meninblack sessions kicked off with Bear Cage and Waiting for the Meninblack for a week in mid-January in Air Studios London; JLNOE in Worthing in February and Who Wants The World in The Church in mid-March just days before Hugh was sentenced to Pentonville Prison for drugs possession.
Fascinatingly - and we can say with authority - this 1/4" is the actual tape taken round to JJ's for his nod of approval and appears to have been well cared for since and to date, it has not been played for 38 years. We're also told that the band recorded JLNOE straight forwardly as a band, rather than the method they employed around the time of laying down each individual drum part separately and then each layer of sound. If anyone has any other tapes of interest - or a cassette of Euroman Cometh - please get in touch. We're all ears, so to speak.