HOME NEWS FEATURES SPIKED BOOKS SHOP WISH LIST SPECIAL GUESTS LINKS CONTACT US MAGAZINES
| | |
| --- | --- |
| Stranglers 2014 live dates | 7th January 2014 |
UK:
Spain:
| | | |
| --- | --- | --- |
| Tuesday 1st April | Barts | Barcelona |
| Thursday 3rd April | But | Madrid |
| Friday 4th April | Acapulco | Gijon |
| Saturday 5th April | Intxaurrondo | San Sebastian |
France:
| | | |
| --- | --- | --- |
| Monday 7th April | Olympia | Paris |
| Tuesday 8th April | Ziquodrome | Compiegne |
| Wednesday 9th April | Transbordeur | Lyon |
Italy:
Germany:
Holland:
France:
Belgium:
For all details of live dates: www.thestranglers.net
| | |
| --- | --- |
| 2014 tour dates | 21st November 2013 |
Stranglers fans will be smiling in 2014: to celebrate a whopping 40 years as a band, The Stranglers announce UK live dates for their Ruby Tour - support band is Nine Below Zero – plus 3 dates in Spain:
1st April Barts, Barcelona.
3rd April But, Madrid.
5th April Intxaurrondo, San Sebastian.
| | |
| --- | --- |
| Spring 2013 tour dates... | 18th October 2012 |
March 2013 looks like something to relish; not just to see The Stranglers, but The Godfathers too who are supporting on this 22 date UK tour.

| | |
| --- | --- |
| Spring 2012 tour dates... | 24th September 2011 |
Stranglers live:
ACOUSTIC TOUR
Lessines, Belgium 09.04.11
Mark Van Dongen was there…


I arrive in the Walloon town of Lessines with trepidation. I have three Stranglers gig virgins (ages 19-28) alongside and I'm not sure what they're going to make of the Men in Black! It doesn't start well: the Cultural Centre's venue is in the middle of a right dump. The clue is in the road name, literally Deportation Street.

Baz is nonplussed: 'Does anyone know where we actually are? Coz I don't have a fuckin' clue'.
JJ too: 'It's as if we're playing at a wedding'.
Polyphonic Size are on first. Words fail me: two lead singers, one is an Elton John lookalike, the other is Shirley from Eastenders. Apparently JJ produced an album for them in the 80s which is why it reminds me a bit of a poor man's Euroman Cometh. Their 'gems' such as Mongoloid (the Devo song? Ed.) and lyrics of 'he's a mongoloid, mongoloid and he's happier than you and me'. Shirley apologises for her Belgian (!) accent, even though it's French accent which makes the song Happy Couples sound like Happy Kippers. Their most apt title is The Night Goes On And On (thought it would never end), complete with what I can only describe as orgasmic screeches during the chorus. Oh dear. My three young companions are looking a little bewildered… But all this is soon forgotten by the time The Stranglers climb (literally) onstage. The giant next to me is chanting Jet's name: 'Zjet Blaaack! Zjet Blaaack!' I have to say I am also pleasantly surprised and touched that Jet has made the trip to Belgium. The set is pretty much the same as on the last acoustic tour in 2007, which means a number of songs get rare outings such as opener Instead Of This (still can't believe it was just a B-side!), Old Codger, Cruel Garden, English Towns, In The End, Southern Mountains, Sanfte Kuss, Dutch Moon and an especially good version of North Winds. The classics, namely European Female, Golden Brown, Always The Sun, No More Heroes, Princess Of The Streets, All Day & All Of The Night all get wonderful new arrangements too – and not an electric guitar in sight – with Neil Sparkes adding some… spark (sorry, couldn't resist) and a new dimension to most of the re-vamped numbers.

There's a great atmosphere among the crowd. At one point, though, I think JJ is trying to start a riot when he demands to know who wants to be called Flemish, Belgian or Walloon… 'English' shouts out one fan. 'Yes, I know YOU'RE English, because I can hear you!' replies JJ. In fact, I estimate that one quarter of the crowd is French-speaking (from Brussels or the Walloons), one quarter from England, but the loudest cheer comes from the predominantly Flemish crowd. 'Ooh they've come across the border!' is JJ's reaction. 'We've been across the border many times,' says Baz, 'but we've never come back!'.

The band are in great spirits. JJ informs us that I Hate You now refers to 'almost everybody', and not just his ex-wife's lawyers! Baz gets Dave to come to the front of the stage to play acoustic guitar 'from behind his swelling organ'… Baz promises to play on, but only when he's polished off his bottle of red. 'I bet you can't do it' JJ goads him. 'I bet you I can!' retorts Baz. 'I bet you WILL!' calls out one fan. Sanfte Kuss is the last number in the set. 'I'm going to attempt to sing in French and German now, ladies and gentleman. Baring in mind I'm from the north of England where we have great difficulty in speaking English, this might prove to be difficult.'

The encores are a great new version of Skin Deep and a cracking Walk On By. I'm really happy introducing three new (and young!) fans to The Stranglers. Even my 19 year-old nephew swallows his pride and admits to enjoying tonight, as does his girlfriend. One couple brought their newborn baby to the gig! A fact which doesn't go unnoticed by Baz. 'Can you hold him up for us?' he asks. 'The Stranglers have fans of all ages, ladies and gentlemen. Aah, look, lovely – especially between a sandwich.' Followed by grunting noises from JJ… All pretty surreal (the centre is named after René Magritte after all), but wonderful nevertheless.
Stranglers live:
ACOUSTIC TOUR
All 6 dates: Holland-Belgium 06.04.11 - 11.04.11
Dale Farrow's diary…

I caught three gigs on the last Euro acoustic tour – if you weren't there, there's always The MeninblackinBruges CD – and I remember a thoroughly enjoyable time: on European dates, the atmosphere differs from UK gigs and there is so much camaraderie. This time I decide to do all the Euro-dates which means a handful of gigs in as many nights, making a very pleasant long weekend. Suddenly it's six gigs in six nights as a repeat Lessines is added after the first sells out in record time. So, after painting a tempting picture of what to expect to my long-suffering Susie, we organise our itinerary and soon discover whoever planned the tour hasn't prioritised any convenience in travelling between gigs – hopping alternativelky between Holland and Belgium – and a good few driving hours in between. First date was Zwolle, northern Holland on Wednesday but we set off the day before via Eurotunnel, France and on to Ghent where we stay overnight.
Day 1: one Zwolle doesn't make a summer…
It's early afternoon. Our hotel is a minute away from tonight's venue where I bump into Fading Dutch Moon and Joeri. The band are inside, soundchecking. I go in: Dave strikes up the intro to Outside Tokyo - I've never heard this live – and it's really good - but not on the set list and doesn't get aired live on this tour. Apparently the band aren't happy with it. Perfectionists to the last! I soon work out I must look like part of the band's entourage as the caterer keeps telling me dinner is ready in ten minutes… ready in five minutes… dinner is ready! I explain I have important things to sort out on stage first! Soundcheck over, I can't resist announcing to the band that dinner is served. I exchange greetings with my old mate Neil Sparkes on percussion and we agree to hook up over a few beers one night and it turns out that one becomes several. I pick up Susie from the hotel and head off into the old town looking for refreshments. I run into Charlie and Jez who'd get the train from Amsterdam. Outside a typical Dutch bar, an Essex couple who live here join us with their friends who have never seen The Stranglers. Nine o'clock at the venue and LadP, NMH1965 and The Strangler are down at the front. It's all-standing - unlike the previous tour (as are all the rest) - full to the approximate 350 capacity. The set is as per the previous acoustic tour and goes down really well. The audience love it, singing along and joining in the banter which, unlike the less intimate surrounds of a big venue/electric gig, is frequent, funny and has the band and audience in stitches most of the time. It's interesting hearing Golden Brown on 'fairground organ' sound until after about 30 seconds no one in the band can keep a straight face before starting the song proper when Dave selects a more appropriate sound . Shame, as it could have been rather interesting if they'd done the whole song like that! A really enjoyable evening and everyone leaves with smiles on their faces.
Day 2: a good Turnhout…
We're in the Belgian town of Oud-Turnhout, which in English means 'Old Turnhout', although the nearest hotel is a couple of kilometres away in Turnhout itself. At the hotel we find NMH1965 and his car-load – and the band are here too. No sign yet of Bazza-in-black, Paul In London, The Man They Love To Hate or AdrianA who are due here until a text from Paul explains that their car has a puncture. Didn't think The Man They Love To Hate organised anything wonky this year! On to the gig itself: a largish municipal building attached to the town hall by the looks of it, about 450 tickets sold and I can't imagine that the capacity can be any more than that but with lots of people around the edge sitting and standing on the tables allows a bit more space on the floor. Support act Newtown seem like perennial support for anyone who plays here judging by the posters. The Belgians are famously polite and undemonstrative and unlike at a UK gig where those in first would be right up to the front of the stage, and there's a good five yards between stage and crowd during the support act. At the end, the Brits edge in front careful not to offend sensibilities and local custom before a final mad dash as the final note rings out. The missing fans with the puncture arrive just in time after terrible traffic woes. As well as last night's familiar faces, we see locals Hansinblack and family and friends, Daniella, Thierry Ghislain, Dominique and plenty of others. A right royal reunion!

Once again the atmosphere is very chilled; in fact JJ is as relaxed as a newt by the end, thanks to a bottle of Chardonnay and is very funny as a result! Slightly different set from last night with ADAAOTN, Skin Deep and as JJ announces, 'a mystery song for Baz…' who clearly has no idea what is coming although the rest of the band are in on it: JJ launches into the familiar and award-winning opening to Peaches - JJ reminds us it's voted the most memorable three-bass-notes ever by Bass Guitar magazine readers – and Peaches is brought into the set as a replacement for Don't Bring Harry; it is felt that there are too many younger members of the audience to be singing drug-related songs, although who knows if that was the actual reason…First-timers to Stranglers acoustic gigs abroad are amazed and delighted by just how relaxed, funny – and fun - for both audience and band. You see a different side to the band on these occasions. Two gigs in, two different sets. Any more changes planned, I wonder. Zandaam next…
Day 3: Zaandam, thank you mam…
Zandaam's a suburb of Amsterdam. It's a long drive from Oud-Turnhout and we are sold a dummy by the signs for the hotel. We are sent to the site of the now demolished building whilst the actual place is now the other side of the road and called something different - we were not the only ones to be bemused by this wild goose chase as the band, who are again staying in our hotel (I accuse JJ of stalking us!) which is a suitably weird building, looking from the outside like a 12-storey Lego construction with beach huts at the very top. But it's immaculate, with modern décor inside. Again, just as we arrive we bumped into another familiar face, this time NBM who's just flown in from the States and trying to find a different hotel to meet up with the NMH1965 party with whom he is travelling with for the next four days. After a warm and sunny afternoon taking in some sites and smells of Amsterdam (and boy, was there plenty to smell!) we wandered down to the venue, De Kade, which is a bit of a Tardis: a pub on top and concert hall beneath with the downstairs being much, much larger than the pub you enter through, much in the way of Ed Straker's filmstudio offices/SHADO HQ in the Gerry Anderson series UFO (there's one for the teenagers!). The usual faces are joined tonight by more travelling Brits, one of whom, a big, burly, bald six-footer from Harlow, who frightened the life out of Baz by throwing a pair of Y-fronts onto the stage for him and although, as we later discovered, they are clean, aren't quite fresh out of the packet either! The set is as per the previous evening but the absolute highlights for me are the 'hot club' numbers - Cruel Garden, Sanfte Kuss and to a lesser extent, Old Codger – and Dave on guitar is a real Django Reinhardt, with all those particular songs gaining a completely new life of their own. We wander back to the hotel for a nightcap or two and a chat with those in the bar before a relatively early night in preparation for the long drive down to Lessines and the sold out gig with Polyphonic Size tonight. The pants-thrower and some of his mates are meeting band members up-close and personal for the first time in thirty-odd years of following The Stranglers and they are all so amazed at how open and friendly the conversation is. Sparkes and I had been planning an afternoon bucket of mussels session on this tour ever since his exploits in 2007 and we decide on a nice quiet, Belgian country town is the ideal time and place: tomorrow in Lessines.
Day 4: world of shit…
The fourth day starts very badly, for the crew still in Zandaam. Kevin Allen, the onstage sound guru, is tasked with fetching the van from the car park it had been left at after the previous night's gig. Unfortunately when he gets there, there's no sight of the van, and the car park had suddenly become a flower market. Well, it is Holland! Not knowing quite what to do, he phones Louie Nicastro and utters an immortal line: 'World of shit - the van's gone!' Meanwhile, the van has been removed to a police car pound, as nobody had read the signs warning of the Saturday flower market. After careful negotiations and the intervention of Baz's Dutch girlfriend Inge, the van is released without charge and the tour continues. Lessines is a very odd little town, and the venue is named after surrealist painter Rene Magritte. You would, therefore, expect it to be an inspirational and artistic town although it soon becomes clear why Magritte produced the sort of work that he did. It's early afternoon, and it's closed. Saturday afternoon, and the whole town is almost completely closed. It's like the sleepy little South Lincolnshire town of Holbeach - on half-day closing - but without all the excitement! A drive around the town and we eventually found the venue which resembles a glorified scout hut. Goodness knows how they expect to get 500 crammed in here! The excellent weather continues as many of the Britpack bask in the town square at the only open bar. We get advance warning of just what sort of facilities the venue has (tent-marquee and a bar-refreshments van) but there is no inkling that if you strayed past the loos, you'd find a basketball match in the sports hall in full swing. The venue is pretty well full for Polyphonic Size, the Brussels-based new wave band known to many Stranglers' fans through their connections with JJ. They go down well, and soon those 2-300 outside are shoe-horned in. The atmosphere is tremendous, maybe because it was so rammed, and banter between band and crowd is very friendly and relaxed. Then JJ asks the locals if they consider themselves Belgian or Walloonian (or even dare he say it, Flemish) and I sensed another Nice University! But it was all in good humour with plenty of pantomime-booing at the various suggestions. The band are on top form, rattling through the set with plenty of ad-libs and false endings, all lapped up. The youngest baby-in-black, 6-month old Colleen is here with happy parents Laurence and Thierry and Laurence - right at centre stage front – as JJ and Baz take it in turns to coo at Colleen in her own tiny Black And Blue shirt and ear-plugs. The only unsavoury point comes when JJ offers to breast feed! The Baz-in-black tour party leave just before the end of the gig to make sure they make the ferry, but not before they had perfect their MGM lion-style tribute to Dave during Always The Sun.

So, unpromising first impressions of the town and venue aside, it's a great gig. Possibly the best so far. With the lack of local facilities, the band and fans share the same hotel which means another late night with Dave, Baz, Sparkes, tour manager Gary Knighton and various crew members. There are many interesting stories told; I learn The Wurzels covered Golden Brown.
Day 5: did someone say Winkel?
Holland again, the town of Heerlen in the southwest, at the ultra modern arts centre. But the venue bit is bizarre. The stage is bigger than they're probably used to, and the auditorium is about 25 yards deep, with a bar running almost the length of the room. Despite being a Sunday night with virtually no publicity (posters at the printers) there are 2-300 here. Audiofeel support, all epic songs (not a good thing!) with a cover of Joy Division's Atmosphere. The Stranglers are in fine form and are clearly obsessed by the word 'winkel' found on many signs, and buildings locally: it means shop! So there's European Winkel, Strange Little Winkel, No More Winkels… Had they done a quick crossover to Germany like us, they may have seen signs on the Autobahn indicating an exit, or 'Ausfahrt'!
Day 6: Lessines more…
A return to a rammed Lessines on Monday tonight should give Health & Safety kittens had they been here. It is incident packed all the same: one bloke gets onstage to conduct for a good minute or two; there's a good old-fashioned punch-up necessitating intervention from Baz, JJ and Sparkes in the absence of security; a woman dramatically faints and is unceremoniously dragged out; plus there's a curtailed set thanks to some ignorant twats smoking. Jet orders the lights being aimed at the miscreants so they can be dealt with. But in the absence of anyone to deal with them, the band play on. That is, until Jet vacates the drum stool for some fresh air… and the gig is terminated prematurely. Six gigs in consecutive nights is tough for anyone but for Jet it must be a real strain on his constitution having played for nearly an hour and a half, with a lung-full of Gauloise. Shame, Jet is the proverbial Duracell bunny.
In the end…
Due to the relatively late arranging of the second Lessines gig, Susie and I are the only ones able to do all six gigs. Although the venues are all-standing, none compare to the splendorous Stadschouwburg in Bruges. But we enjoy a great time, see some interesting (on the whole) sights and meet up with some great, great people. The number of travelling Brits (and one American) is extraordinary and I know that the band really appreciate. For those fans who either don't fancy the acoustic stuff or who have seen them do it over here and didn't take to it, I would say that the complete package of location, very different attitudes of both band and audience on the continent (one or two idiots in Lessines excepted) make the experience just so very enjoyable and helped to make it a truly memorable week.


Stranglers live:
BLACK AND BLUE TOUR
Norwich UEA 21.03.11
Photographer Brian Johnson was there…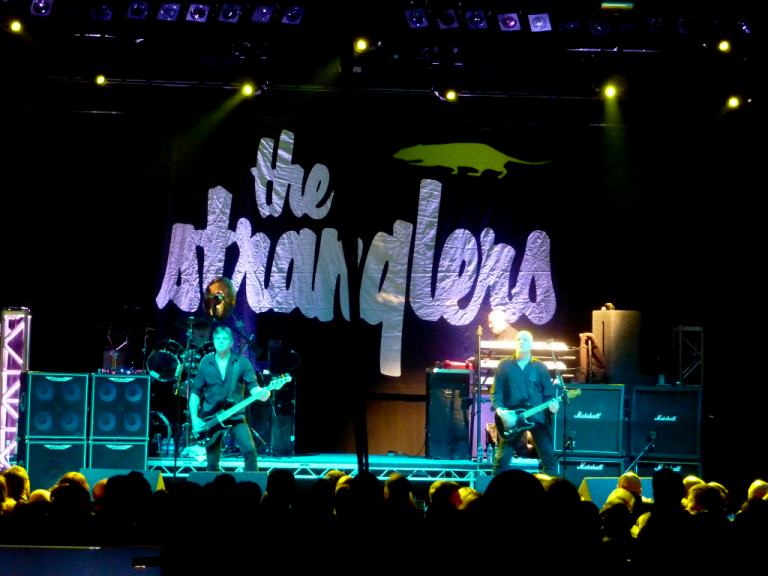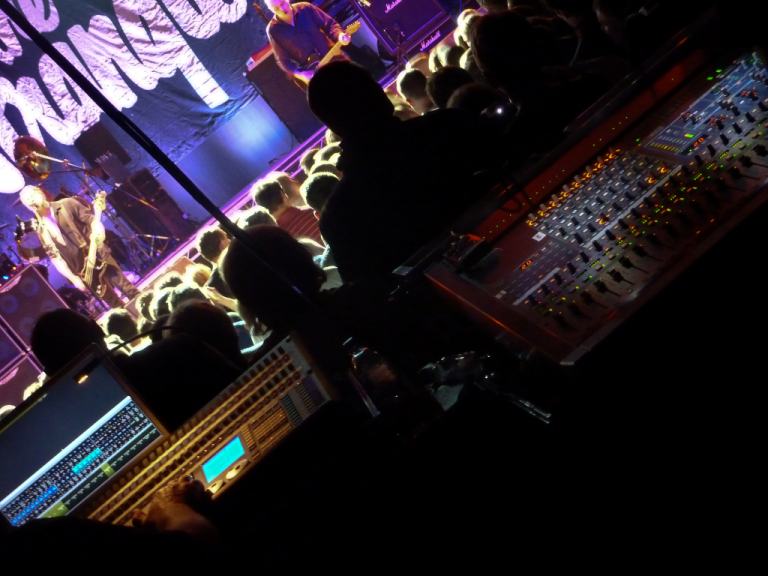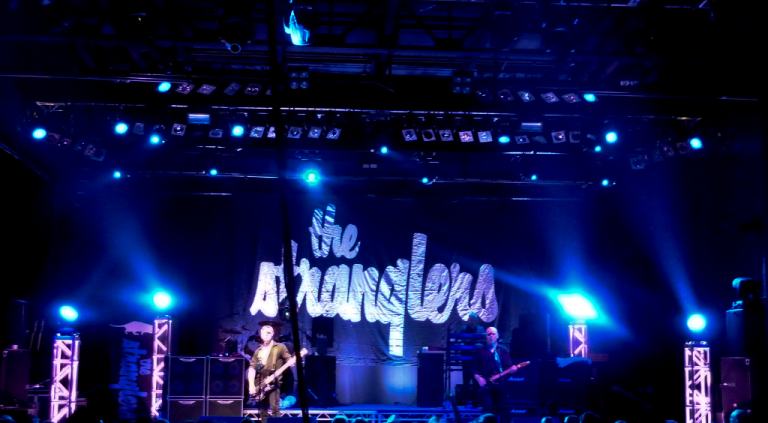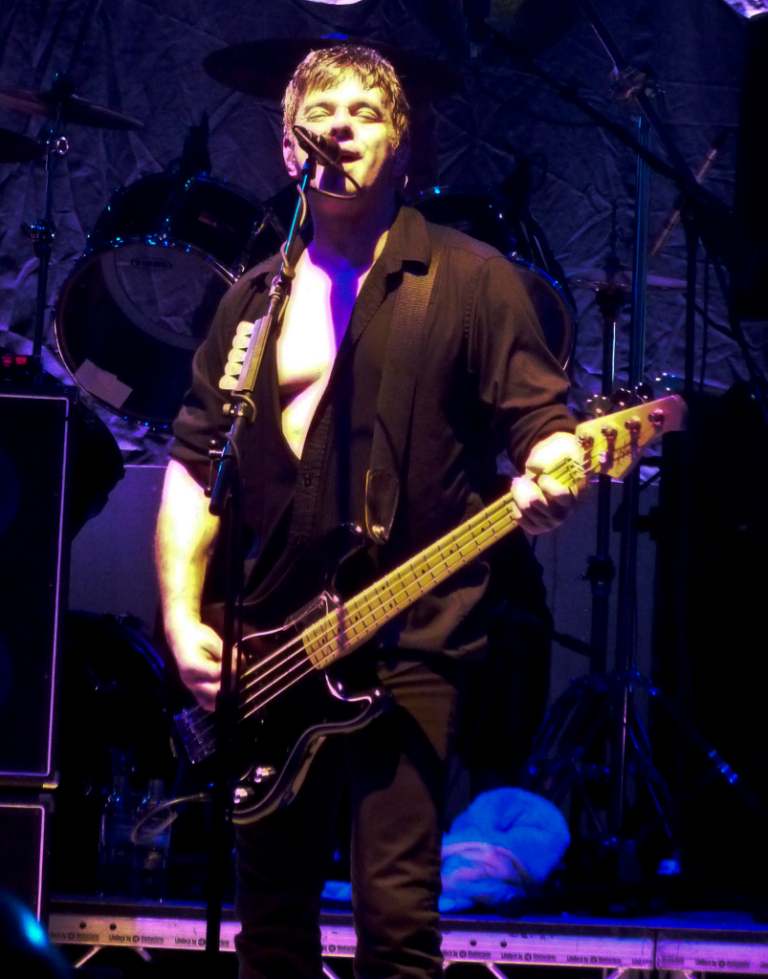 Stranglers live:
BLACK AND BLUE TOUR
Bristol O2 Academy 24.03.11
Simon Kent was there…
Stranglers live:
BLACK AND BLUE TOUR
Birmingham O2 Academy 19.03.11
Battersea Park Photographer Alan Perry was there…

More Stranglers photos at www.concertphotos.uk.com
| | | |
| --- | --- | --- |
| | | |
| | | |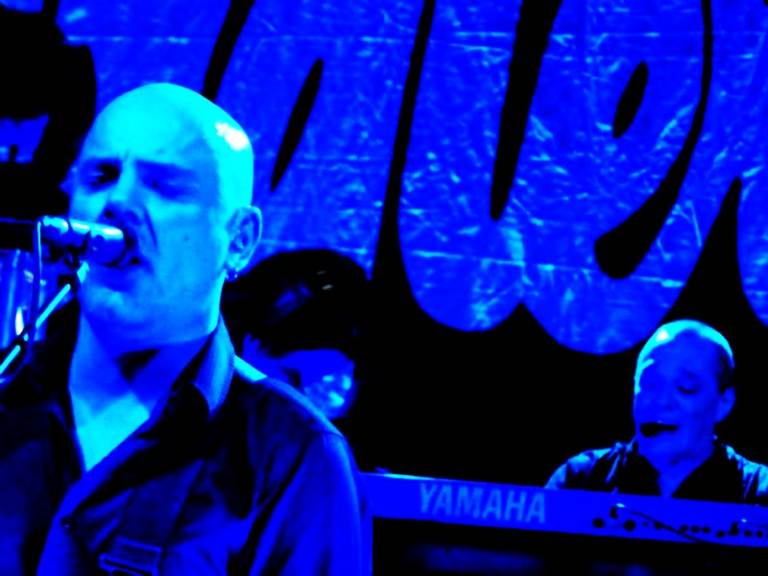 Stranglers Live:

BLACK AND BLUE TOUR

Cambridge Corn Exchange

17.03.11

Crass was there...

© Cambridge photos Martin Penny

VENI, VIDI, VICI… THE STRANGLERS perform another flawless show, solid, heavy, and clearly loving it, as are the steadfast hardcore. Having cherry-picked and dusted down Stranglers fans faves, this tour is quite superb. The Stranglers are quite simply, not to be missed and Cambridge is no exception.

But now, we're lost in space. In the Thursday afternoon verdigris hew - me, Bez and Yellowcake try to fathom where The Eagle pub has gone to. Cambridge looks different in the daytime. Suddenly, we are Star spotting: a silver six-seater crammed with Stranglers pulls into an alley alongside the Cornex. Jet's in the back with sunshades. Out gets JJ from the front nearside and Baz from the back, then Ava and Jet, as a waiting autograph hunter gets his scalp.

Baz Warne is a big fellah. While you wouldn't want to play conquers with him, he has an infectious aura about him, easy with words and eager to shake hands. But he's injured, from a hotel incident in Edinburgh. A shower scene - though not the type featuring Janet Leigh, a blade and flying shower curtain rings – but enough to injure his right hand. Pulling up a sleeve, he turns the graze towards me.

"I can still do this…" he says, wiggling his digits in a Dave Greenfield keyboard arpeggio, "but… had it been the other hand, the tour woulda been called off that's for sure."

He has every right to moan about the nerve damage caused by that naughty shower cubicle.

"Aahh, it's a good job umma big northern hard lad eh?!"

He's a star. A fucking big star. Big guy with a hearty laugh. He's also in Sucker Punch DVD, out now. But he has a job to do – sound checking – and we each find our direction. Swerving SUV's and the educated on cycles who in turn, dodge day-tripping pensioners, we land at The Eagle's undercover patio-heated garden vortex for the first time since the 4240 tour. Yes, it really does look odd in the daylight. Soon we are joined by a nation of Stranglers fans, a wealth of aficionados: Davey from Middle of the North Sea, Rodders and Claire, Leskie, Dale, Rebus, Ava, plus FDM and Joeri from the other side of the North Sea. The numbers are down from years previous here which can only be linked to money, or getting time off work we reckon. A cool ten degrees cooler than last Friday's Duke of Cornwall pavement, but we carry on alfresco, supping for (and slagging off) absent pals while patio heaters roast scalps of the less hirsute. Was that a solar flare?
As day becomes night, Cake and me have it sussed: Plan A is to skip Wilko Johnson all together (I personally have seen him play many, many excellent gigs I guess I can just about miss one) and stay at The Eagle drinking. Plan B is comparable. In fact, identical to Plan A. So we merge the two, stay put in the pub, and curb our session to five hours until Stranglers 9.15 stage time.

I Feel Like A Wog and Was It You are superb openers. The band are buzzing. Peaches and Grip send us back to 1977. Five songs in, and there's a mass exodus of males heading for the gents. Freedom Is Insane – the new jewel in the crown – isn't receiving the attention it deserves. Either that, or Cambridge has an astonishing amount of weak-bladdered blokes with enlarged prostates. I suspect they are unwittingly unfamiliar with this future Stranglers classic and are (mis)guided by their desire to piss. Veni, vidi, vici… WC. Maybe they couldn't stall it till ATS or GB?! Back to the late 70's-early 80's for Baroque Bordello and Tramp, both played with respect for the originals. Never To Look Back - best song off 1990's 10 album – proves once again a hallmark bass and keyboards mix.

Two Sunspots… aaaah! The track laid down at the wee Chiswick studio all those years back, the session designed to spew out a 45, the song that makes the producer walk out when it's played backwards, ending up tucked away, shoved onto The Meninblack album two years on and forgotten. Two Sunspots; a pair of tits. It's an inspired choice to add Two Sunspots to the tour. Short, sweet, raw. Rough and real… and quite possibly an enlightened bonus for ongoing studio works: why don't the band re-record it?? Now there's a thing.

Baz Warne straps on his bass to combine with JJ on a superb rendition of Dead Loss Angeles, the second Raven track. Two Black And White tracks straddle Something Better Change – Threatened and Sweden – all quite brilliant. Nuclear Device makes fourth 1979 tune, Relentless sounds perfect. Fan favourites are dusted down and freshened up. All Day, Hanging Duchess and Heroes make the encores although the dazzling Two Sunspots is my gig highlight. Nobody can be upset they hadn't heard their favourites tonight. Bez is handed the set list that's been flapping on the sound man's console.

In the Indian, within earshot, I hear pontification: "they dunno what they're doing, playing that… they should play this… they have no idea…"
| | |
| --- | --- |
| | Then I eavesdrop this sage admitting he's not seen The Stranglers since 1982. Oh yeah, and then the coup de grace is aimed at me: "Do you think Hugh Cornwell will join 'em at the convention?" Purl-eeeez… My puppadoms get my full attention. And there's me thinking Cambridge was educated! I gotta go. I wake to a grey English morning, a lukewarm British shower, a Full English (sort of) Breakfast and pull out of the hotel car park. past dreaming spires, beyond the Cambridgeshire flatlands, down bleak motorways and along narrow rain-soaked, daffodil-lined country lanes, I find a ray of hope lighting up the trail back to home and normality. The car radio vies for my attention but I can't help one song filling my head - Two Sunspots – in a mental loop. Stranglers, please re-record it. This time can you release it as a single? Please? |
| | |
| --- | --- |
| | |



Stranglers live:
BLACK AND BLUE TOUR
HMV Hammersmith Apollo 11.03.11
Gary Kent was there...

TONIGHT AT THE APOLLO, I witness the finest Stranglers gig in all my years. But first, round the corner with turboshandy in hand, it's a jam-packed evening at the Duke of Cornwall where fans from far (Belgium, France, Sweden, Scotland…) and wide (that's me!) step out into the mild air on Fulham Palace Road.

We're a five minute leap from the old studio that spawned all those early hits and albums - when I meet earliest Stranglers fans: fit-looking Finchley Boy Al Hillier, and Garry Coward-Williams with Chris Twomey. Each has a story to tell before everyone heads off back into the night to catch the amazing Wilko Johnson in full swing with Norman Watt-Roy, another hero of mine, who I meet after in the bar.

The Black And Blue set list is welcomed with open arms - a twist on the greatest hits - with a slice of those best album tracks from the early catalogue. It's like your favourite mix tape! Tracks that haven't seen the light of day are served up fresh and exciting, executed with precision and perfection. The Stranglers are absolutely watertight.

Here comes the spoiler…




So far, I tried to avoid seeing the set list. Difficult, as you can imagine, when the reviews start falling into my inbox from the first night. But tonight's black beauties are superlative, in the flesh: debuted for this tour, Two Sunspots sounds so right. Dead Loss Angeles and Sweden too, slowed down and then sped up to Dave's Moogy noodlings. Threatened also, and of course Nuclear Device. It shows what a fertile source the 1978-9 era is.

What about the newer tracks? I anticipate Retro Rockets – yannow, at the Apollo geddit? (cor this is just like reading old NME's – Ed.) – and then suddenly the band launch into newest track of all - Freedom Is Insane – which is by far the best of the new. It's an understated piece of genius, in my opinion. But what do I know? I've only been going to see The Stranglers for nearly 33 years! Relentless is a close second, tonight's closing epic. Encore! Encore! This old teenager can't wait to see them again.

Many of these tracks tonight were formerly Hugh-sung songs – all well-received and dazzlingly performed. Dare I say it? It's another step closer to shedding the spectre of Hugh C. It's a thorn that still haunts: how many times have you been asked if he's still in the band? As far as I'm concerned, the only thing missing from tonight's show were the cameras for the next live Stranglers DVD.

© Photos Mike Jones


Norman Watt-Roy and I by Gary Kent
Stranglers live: BLACK AND BLUE TOUR
HMV Picture House, Edinburgh 06.03.11
Eric Vonk was there…



MY FIRST TIME in Edinburgh and expectations are high seeing The Stranglers. There's Red Stripe in the old Playhouse bar, and support act Wilko Johnson is onstage. It's short and sweet, no frills Feelgood energy and attitude, great songs, and Norman on bass looking like Catweazle. I Spy For The FBI - the DJ plays - Harlem Shuffle too as well as other Northern Soul classics (well, this is the north!) before Jock the Box walks on with his accordion. The crowd go crazy for his version of Waltzinblack. Our four heroes enter the stage. It's a menacing start with I Feel Like A Wog and the heat rises as the crowd sway to Baz snarlings with his hand in a bandage (he hurt it in the hotel shower). Was It You? derails slightly after Dave's siren-sound comes in but stops after a couple of bars. Maybe Jet didn't hear it on his monitors? After two false starts, it's good to hear it although JJ seems a bit narked. 'Forgive our human errors,' he says later.

This set list is intriguing with Two Sunspots and my all-time favourites, the beautiful Baroque Bordello and Never To Look Back. New song Freedom Is Insane starts off really moody. Is it Tuckers Grave?! But it evolves into a nice rock song that could become a winner. Of course, we also get the greatest hits – and some die-hards moan when they do – but they are well-received, proving why they were hits for good reason: they're still brilliant as fuck. I switch from JJ-side to BW-side where I can absorb the band from another angle, every move, every note. Relentless is flawless, a classic. Dead Loss Angeles sounds brilliant musically, although I suspect the wrong key for Baz's voice. Sweden is the biggest surprise – but falters in the second part of the song – timing? Maybe they're not hearing the same thing at the same time? Soldiering on, their experience prevails with storming encores of All Day… Duchess, Hanging Around and No More Heroes before it's over all too soon. The sound isn't perfect and the keyboards go astray a bit but still a good 7½ out of 10.

© Photos Eric Vonk



Stranglers live: BLACK AND BLUE TOUR
O2 Academy Glasgow 05.03.11
Willie-in-black was there…
FREEDOM IS INSANE: New tune captured on camcorder -
Quite possibly a Toiler or Raven or Relentless in the making?
The Stranglers tonight are on top form, cracking, blistering, brilliant. Aye the set is full of surprises and I'm not the one to spoil it for you if you don't wanna know the set! But you simply cannot miss it! That's all I'm saying! Support band Wilko Johnson are amazing and bring back all the Dr. Feelgoodness of my past. The Stranglers come on and the crowd go drunken mad – although it's hard to get too pished at this bar's tariff – and it's not all Glaswegians on the pop here but some travelling southerners too which is great to see the effort they've made. Together we sing our hearts out to the band we've known and worshipped since our teens (and The Skids!) – like I say, the songs you will have to witness for yourselves – but all too soon it's over and we're all going home. Some tracks tonight I've not seen played live for years, or even ever at all. My night is made complete by a couple of concessions I will make to a set list spoiler: my favourite song off The Raven (probably my favourite Stranglers song of all time) is performed with perfection tonight – see below – as well as the single off the La Folie LP that never was. My appetite is well and truly whetted now for the convention in November in London. I cannot wait!
| | |
| --- | --- |
| | BAROQUE BORDELLO: Beautiful album track! |
| | |
| --- | --- |
| | TRAMP: Why wasn't it a single? |
Stranglers live: BLACK AND BLUE TOUR
O2 Academy Newcastle 04.03.11
Dale Farrow was there…
© Photos Susie Cartwright
Black And Blue opening night…
Warning – set list spoiler alert! Don't read if you don't wanna know the songs they play!

Here we go again! It's the afternoon of the first night of the Black and Blue tour and the mibs and wibs are gathering, many of them in a pub called the Castle Mile just round the corner from the venue. There's Rodders, Claireinblack, 50 Million Watches, NMH 1965, LadP, Apollo 79, Leskie and many, many more familiar and expectant faces. There is a buzz about the place with people discussing just what the band might play. Unlike the previous 2 tours, which were unashamedly Greatest Hits sets, we have been told that we're in for a much wider mix of old, new, hits, songs that have never been played before, some that haven't been played for decades so understandably there is great excitement and expectation. Whilst there is no official book being run the favourites as to what we might here include Bear Cage, Baroque Bordello and Man They Love To hate but at this stage it's very much wait and see.

And so to the venue which even as we get in for the last part of Mike Marlin's set is pretty much heaving. Mike Marlin and his band play some pleasant enough stuff but from a personal point of view it's not really grabbing me – a bit like those items that you see on antiques shows that are described as 'decorative', i.e. perfectly ok, not particularly exciting, inoffensive but some people will really like them.

Next up is the legend that is Wilko Johnson and his band consisting of Dylan Howe on drums and the fantastic Norman Watt-Roy on the bass. The band rattle through 30 minutes of classics from the Feelgoods, Solid Senders etc., concluding with She Does It Right and Back In The Night. The crowd absolutely love it and you know that if it weren't for the main event they would happily listen to another 30 mins worth. The place is now packed, the lights go down, Waltzinblack starts and the expectation as to what they'll start with reaches fever pitch – it's I Feel Like A Wog and away we go into Was It You?, my own favourite from Dreamtime followed by Peaches and Grip before we get a 'Good evening, Newcastle,' from Baz.

We then get the first airing of a brand new song - Freedom Is Insane - which starts off with swooshing wave sounds and a very laid back intro before bursting with bass, keyboard runs and a classic Stranglers' guitar motif that resonates of Toiler, The Raven and Relentless as well as a memorable chorus: I would say that we have a truly great Stranglers' song on our hands here.
Next and earlier in the set than normal we get Always The Sun, Golden Brown and Nice 'n' Sleazy, the last sustained nod to their greatest hits packages of the past until the encores because we are then greeted with one of the most memorable intros to any Stranglers' song and the place goes wild as Baroque Bordello caresses our senses and from that point on for the next 45-odd minutes it's classics-a-go-go! Tramp! Never to Look Back! Two Sunspots! Dead Loss Angeles! Threatened! Something Better Change! Sweden! Nuclear Device! and finally my own personal favourite song of the last 32 years, Relentless! What a set! We are left breathless and sated to the extent that even starting the encores with All Day and All of the Night doesn't get the usual 'Oh, here we go again' looks from the faithful. This is followed by Duchess which as usual has the whole place on its feet – that really is a very popular live song. But due to a curfew to allow for a club night in the venue after the gig, the encores are cut short but we are given a blistering Hanging Around and No More Heroes as parting gifts.

Afterwards the talk was of what a great gig that had been - and having obtained JJ's set list - we then ascertain there is likely to be at least one more debutant on the tour Giants and that the options for encores includes at least 4 more songs that they didn't play (as this is written I can confirm that Lost Control was also played in the encores at Glasgow the following night). It really looks like the balance of this set will please everyone and the packed and indeed sold-out in some cases, crowds will be in for an absolute feast of Stranglerdom. The Meninblack have delivered the goods once again!

Wilko Johnson: Holmfirth Picturedrome, Yorkshire 13.11.10
Dale Farrow was there…
Top draw R&B
Welcome Wilko and Co…
I'm at Holmfirth Picturedrome. The scene of Starbase 109, an outfit who impressed The Stranglers enough to get on the 4240 Tour. And now here's Wilko Johnson - former Dr. Feelgood guitarist and stalwart of the British music scene since the mid 70s and mate of JJ's - who will be the very welcome opening act on the Black And Blue UK Tour.

Tonight he's on form. Wilko proves he's lost none of his originality as one of Britain's most influential guitarists: fronting a tight R&B band with fellow ex-Blockheads Dylan Howe on drums and the great Norman Watt-Roy on bass tonight, the 3-piece romp through Wilko originals, R&B classics, and crowd-pleasers in the shape of Feelgoods' numbers like Roxette, She Does It Right and Back In The Night… and the packed venue goes potty. Letting rip with that familiar old black and red Fender Strat and playing like no other guitarist; a left-hander self-taught right-handed but contriving both lead and rhythm a la Mick Green of The Pirates and by default inventing his own distinctive style. The old pudding-bowl haircut might be gone but Wilko's frenzied stare is still there, machine-gunning his guitar at the crowd, both barrels. White head, clad in black, is this a future echo of Baz Warne?! I recommend you get to The Stranglers UK tour early to catch him play support.

The exciting mixture of 3 minute pop and some longer numbers showcase the talents of the other two band members – and when it's time for The Stranglers tour, we will get to appreciate two of Britain's most outstanding bassists of their generation; Norman Watt-Roy and JJ. Whereas JJ is the undoubted king of the plectrum-driven rock bassists, Norman is a blur of finger-picking jazz and blues styles that cannot help to make you wonder in awe. Black And Blue might as well be Bass Player's Masterclass!

Sadly tonight, Norman suffers the effects of some sort of bug. Ashen faced, he makes for the wings. Wilko follows him, concerned. Norman suddenly, very noisily and very visibly, throws up. But Five minutes later they are Back In The Night – although the gig is cut short – they play an hour - and Norman is helped off. But what an hour!!! Get Julien Temple's 'Oil City Confidential' before the tour comes along. It will surprise you for sure.
Stranglers live: Glastonbury Festival, Pilton, Somerset 25.06.10
Gary Indiana was there…
Worthy inclusion...

Glasto babes!

My first Glastonbury – and a first for The Stranglers too – make it all the more exciting at Worthy Farm. And it's not muddy! Today, the most durable band from the New Wave era roll back the years like it was only yesterday they were walking on the beaches looking at the peaches. I'm blown away by their sound, the power, and the songs. The crowd - for all probabilities are really here today for Florence, Dizzee and Gorillaz – all clearly love it, as both young and old sing along to Always The Sun and Golden Brown, as well as tracks of my youth, such as No More Heroes and of course, Peaches…
JJ: 'Is it hot enough for you Glastonbury? I hope you brought some protection!' and then bangs out those famous opening notes to 1977's summer anthem. I can't help notice the band are really into this and deliver an inspirational performance like a band in their thirties, not fifties and sixties. Jet Black must be almost seventy surely? And I'm already beat after just three minutes of pogoing... they certainly got me going up and down!
Backstage at Glastonbury with JJ HERE
But at the warm-up gig the night before,
there's drama in the air…
Stranglers live: Cheese & Grain, Frome, Somerset 24.06.10
Dale Farrow was there…
Frome was a blast...

Danger UXB!

STRANGLERS IN BOMB SCARE SHOCK HORROR!'

Bu more of that later. An absolutely stunning June day greet those of us fortunate enough to attend this pre-Glastonbury warm up for the boys and from as early as the previous afternoon, the family-in-black were gathering in and around the old market town of Frome. By mid-afternoon on the day of the gig, the pre-arranged meeting point of the Blue Boar was fills up nicely. Rodders and Claire had already been and gone off in search of victuals, something that would prevent them returning due to unforeseen circumstances! I arrive via taxi from the camp site just outside of town with the Ravenlunatics who are caravanning on the same site. Already out in the garden are Brian The Strangler, Chaos Kay, Litre Lips Lou, Shazza, Ravenette, Ian, Rikki, Pigeon, Bag Lady, Miserable Woman, Billy and Judy and many other well-known and welcoming faces, soon to be joined by Mr and Mrs AdrianA, Owen and Jackie, Paul B and Rachel amongst others.
For once the family-in-black are very much to be seen in their summer plumage, mainly camouflage shorts of various lengths plus the obligatory band T-shirts for the boys and a variety of summer frocks, jeans & tops etc for the ladies, although there was an element of glamming up for the actual gig, especially from the ladies!
Around 4pm one of the pub bar staff enters the beer garden telling us to move out to the car park behind as there is a bomb in the Nat West just up the road! We trudge out of the garden only to be met with the site of various others, including Rodders, stuck on the bridge the other side of the river that runs next to the pub where they're halted by the police cordon. Jolly banter ensues, mostly revolving around Rodders and a barrel – I'm sure someone with knowledge of naval history will be able to explain fully..! Joking apart, we realise at this point that there really is an incident and gradually word gets round that the whole of Frome town centre is cordoned due to a suspect package. Traffic havoc ensues hindering those still on their way, and for those on the wrong side of the barricade to both venue and Blue Boar. Fortunately, there's a M&S the other side of the car park which enables the thirstier members of the crowd to get refreshments (Litre Lips with the bottle of Cava springs to mind!) and one of the hotels is accessible which means that toilet facilities are available.
After the best part of an hour, those in the car park who hadn't wandered up the hill to The Lamb are allowed back in the Blue Boar but not out the front, which seems to be the only way to get to the venue other than to taking off shoes and socks to wade through the river, which some do just for the hell of it. By this time we are able to look out the front door to see a deserted street with lines of police, paramedics and fire & rescue personnel at either end of the barriers. Mully, who'd surprised us all by turning up from Belfast unannounced, tells old tales of what it's still like over there to put the Frome incident into some sort of perspective, as it turns out, although at this stage we are still waiting for the bomb disposal squad to turn up. Eventually a bit before 8pm, a controlled explosion is carried out and as it didn't destroy the centre of Frome, we are allowed out to the venue!

The Cheese and Grain is in a big municipal car park and has the feel and appearance of an overgrown village hall, although probably ten times bigger than your average one. A very friendly mix of fans and curious locals make their way in to be greeted by the support band, Hound, who all look like they shouldn't be out that late. But they make a suitably efficient indie-rock noise and will have enjoyed the privilege of sharing the stage with such legends.

Whether it's due to the earlier shenanigans or not, the opening notes of Waltzinblack don't appear until around 9.30 quickly followed 5 Minutes, Grip, Go Buddy Go, Peaches, etc: obviously we are getting the Glastonbury set first up.
It is a greatest hits package but surprisingly minus Strange Little Girl, instead with All Day And All Of The Night re-installed for the festival set. It's interesting to see what the non-regulars make of songs like Lost Control and Spectre Of Love, ands while unfamiliar to them, go down an absolute storm; Spectre in particular has one of the highest BPPM (Bouncing People Per Minute) of any song they do. At one point Baz, a former Frome resident and very obviously a local favourite even now, tells us about the bloke who went up to him in Tucker's Grave earlier in the week and explained that his 95 year old mum was very upset with the band because they usually have bingo on a Thursday in the Cheese and Grain and they had to move it to Wednesday!

Retro Rockets also goes down very well and it just goes to show that with a bit of airplay both Retro and Spectre may well have made been big hits.
Speaking of hits, we are also treated to Duchess, Golden Brown, Always The Sun, Nice 'n' Sleazy and Walk On By until the unusual sound of JJ pounding his bass in the traditional way to introduce No More Heroes followed by the audience almost taking the roof off after the final notes died away and that was the first hour over and done with – at this stage we know the Glastonbury crowd are in for a treat tomorrow.
The clock ticks well past 10.30 and the band return for Time To Die, Nuclear Device, London Lady and following what seems to be a brief band meeting maybe to discuss what time's left before the curfew (no - they don't play that!) but we are treated to a thunderous version of Down In The Sewer which again has the venue's foundations vibrating… despite JJ finishing eight bars early! And that was it. Rumour has it Genetix, amongst others, are omitted due to time constraints but regardless, everyone leaves happy.
At this point after a gig, many people make their way home or accommodation for the night but a party of between 50 and 60 made up of those already mentioned plus Gizzard, Blackbeard, the Taylor brothers and Rattus as well as quite a few I don't know and/or haven't mentioned (forgive me!) head for the Blue Boar where it is karaoke night till 1am. Notably, the landlady has arranged for a few extra Stranglers songs to be available. The beer garden is once again full to bursting and the actual bar is a riot of song: one of the first songs was by a local performing The Wurzles' classic, I am a Zuider Drinker, just to prove what we all suspect! This is followed later by a rousing version of Always The Sun - Ravenette treating us to her Bitch - and yours truly having downed possibly too many pints of England Expects doing things to The Smiths This Charming Man!
It's gone 1, karaoke over, and people make their way into the barmy night air and head for bed in the knowledge that they had been part of one of Frome's most memorable days for years and years!
© Images courtesy of Mike Jones, Colin Mace and Mark Paul

Duchess, Frome 2010 HERE

Time To Die, Frome 2010 HERE
Stranglers live: Het Depot, Leuven, 26.03.10
Mark Van Dongen was there…
Loving it in Leuven...
Stella performance!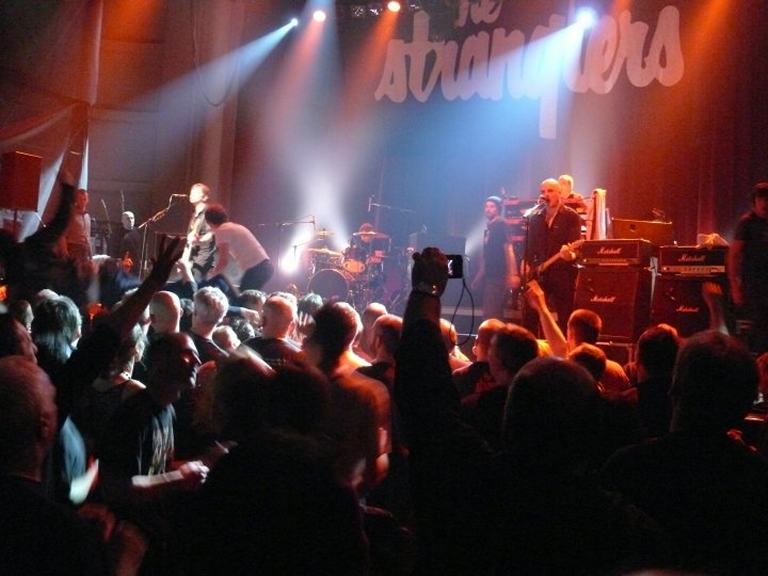 This is Flanders' answer to Oxford and Cambridge – but more importantly - home to Stella Artois. More about that later. Tonight, though, the city is home to the Meninblack. The venue is pretty weird. First of all it's tucked away on the corner of a square (Martelarenplein). Once you get inside you have the feeling of being in a poor man's Tardis. I don't think the place has seen a lick of paint in years. In fact the whole place seems to be stuck in a 1950s time warp. Originally the building was a warehouse - hence Het Depot - with about 300 seats and room for 400 standing. The place fills up. Partygoers down the front, boring old farts in the seats at the back and a bus load of Brits on the Wonky tour; last year, faulty hydraulics caused their coach to lean to one side en route to Ghent. I get to speak to few of them before the gig – all genuinely nice people.
Finally the lights are dimmed and we hear Waltzinblack. I am absolutely thrilled that Time to Die is the opening number. In fact, I believe that should have been the single off Decades Apart. Even though it's not a new song, it just deserves to have 'single status'. Everyone gets a chance to show off their skills in the song. JJ sings the song differently live, in a higher pitch, a bit like when he's singing Curfew. Baz is in good form, as is Dave. Unfortunately though, there's no Jet tonight. He's replaced by Ian Barnard, who puts in a sterling performance. The song really works well and it's got the crowd pogoing in front of me.

The set is structured perfectly in my opinion. Six storming numbers to start things off (Time to Die, Go Buddy Go, Grip, Curfew and Norfolk Coast), followed by the holy trinity of mellow numbers (Always the Sun, Strange Little Girl and Golden Brown). Baz squeezes in a saucy little alteration to the lyrics in Always: Who gets the job / Of pushing my knob. Ooh er, missus.

This is followed by an amazing Walk on By and a rocking Retro Rockets. I have to admit Retro works well live, but I still think it shouldn't have been a single…

Then we move on to what I would call a trio of songs with a 'nautical' theme (Toiler, Nice 'n Sleazy and Peaches). The absolute highlight for me being Toiler (which together with Go Buddy and Curfew I hadn't heard live before).
JJ finally addresses the audience… in French. 'Bonsoir Louvain', French for Leuven. The crowd appreciate JJ not speaking English to them, although he's sipping Corona instead of the local brew. Faux pas maybe, and Baz namechecks Stella all the same during Peaches: …a lot worse places to be, even in a town where they brew fuckin' Stella Artois. Charming! This is followed by a fuelled-up Spectre Of Love and a high-octane Lost Control. The final pre-encore number is an enthralling Down In The Sewer – another live first for me – and then stomping renditions of Nuclear Device and Duchess, interspersed with Stella-fuelled stage intruders! We're coming to the end as Hanging Around creeps in with more shenanigans by the time No More Heroes gets totally invaded. Fair play to Baz who refers to the errant stage security: whatever happened to… all the security..? In fairness, they do their best, but two of them look as though they haven't started shaving yet. They get help from someone who could pass as a Baz Warne lookalike (guitar roadie) and at one point it all gets too much for Baz who shins yet another intruder: Sunderland could with a defender like that! The sell-out crowd leaves sweaty, but satisfied. More Stellas and some post-gig chats with fellow fans before I'm heading home praying this wasn't the last time I'd get to see the best band on Earth.
| | |
| --- | --- |
| | |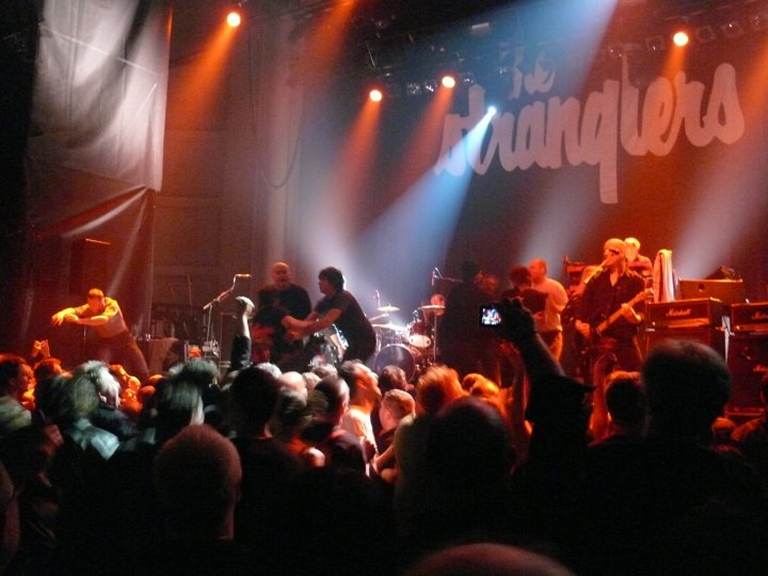 © Images courtesy of Anne-Marie Mondan of Rock-interviews

See the mad onstage antics during No More Heroes HERE
Stranglers live: Hammersmith Apollo, 19.03.10

Gary Kent was there…

Unfettered Meninblack brilliance at the Apollo

Rocket men!

It's the penultimate night on the Decades Apart UK tour - the sole London gig - and it is perfectly executed by the Meninblack. Just as well, seeing as the technical gremlins struck the last time cameras captured a London gig by The Stranglers!

Front men JJ and Baz pout, stretch and play to the swaying crowd as Dave and Jet get on with it at the back. You can see – and hear - they clearly love the show: they play not like old codgers, but like an agile bunch of newcomers: this summer's Glastonbury mob won't know what's hit 'em! And as a Stranglers fan since 1977 – my first gig was at Battersea in 1978 – I'm wondering how can this band ever wind down after seeing them perform like this? Never!

Armed with a greatest hits set list to please the populace – as well as the discerning hardcore – the band bang away brilliantly to a near capacity crowd. Time To Die broods, Go Buddy Go rawks, Grip grips and the gorgeous Curfew from 78's Black And White album is refreshingly resonant, sounding even better than the last time it sounded refreshing and brilliant! Same for Norfolk Coast, stamping ownership on that old black magic brand of menacing Meninblack melody. 80's pop tones of Skin Deep, Always The Sun, the delicate elegiac Strange Little Girl and their biggest hit, Golden Brown warm the cockles.

Walk On By gives the band their first retro work-out proper – punchy newie Retro Rockets rocks the Apollo's rafters - and Genetix resumes the instrumental side of The Stranglers with Dave's customary synth work and of course, vocals here.

Sleazy is always a cool track, and Peaches too, to a degree. But Lost Control deliciously ignites, particularly in the middle where bass and keyboard bass combine in one sub-bass run that vibrates spleen, stomach and thorax. Talking of cavities, Down In The Sewer is (un)adulterated organ-filled psychedelic claustrophobia, especially during end-coda Rat's Rally! On the way home, I secretly check the platform for vermin afterwards! The crowd sing their hearts out to the end, and even a snapped string fails to deter the finale as Baz carries on, nonchanantly flicking the offender, and resumes with another axe in time for the guitar solo. JJ comes over to Baz in his solo, and says something like: that's cool. The Stranglers are cool. Cool as fuck. See you in the sewer!

No More Heroes HERE
Stranglers live: Guildhall, Southampton, 14.03.10
Matt Brown was there…

Sound issues ensue – JJ makes a surprise announcement to the crowd
Toilers by the sea!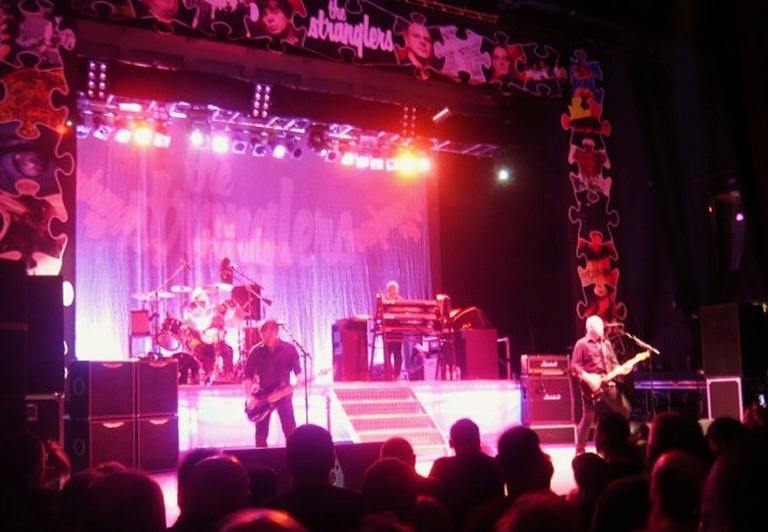 The impressive façade of Southampton's Guildhall gives no hint of what to expect inside: it gives way to a long narrow concert hall with high ceiling and small balcony looking like it is hewn out of the back wall. But as fans slowly but surely fill the venue, chattering drowns out the puny output of songs from the PA… and sonic suspicions should have been raised at this point!
Meanwhile, support band Max Raptor are impressive: their hard hitting and well structured concoction of songs comes through loud and clear. After a brief pause for resetting the stage gear, there's a welcome 3/4 time signature oddness which signals The Stranglers' presence Time To Die starts the show, although something is amiss with the sound balance: bass growls away just fine but drums are thin - keys are slightly muddied – and guitar is way up in the mix, as is JJ's voice. Never mind, I think to myself - after all, this is just the first number and the soundman will no doubt settle things down soon enough... Go Buddy Go – and still no resolution – as sound levels vary wildly. All the elements are here, and when you can hear the bass and keys, it sounds absolutely brilliant. Unusually for both Jet and Baz, their respective instruments are struggling in the mix and it's clear to me that the hall's acoustics are playing havoc. The soundman is riding the faders and obviously knows the material really well, as he's respectively turning up the bass, keys or guitar whenever they have a prominent part in the song, but ultimately he's chasing his tail due to insurmountable problems with the acoustics of the venue.
Both band and crowd do their best to shrug it off with JJ and Baz doing their menacing best at the front with JJ's karate kicks and Baz's cool showmanship. Baz is like some Tasmanian Devil offspring of Nosferatu, and breaks the ice with his 'good evening - it's an honour to be playing at Southampton's premier echo chamber and wind tunnel!' Enough said.
Undeterred the band play on and the classics keep coming; Grip, Norfolk Coast, Curfew… but the venue seems to be winning in the battle of the sound. The band toil away, the crowd get enthusiastic and odd moments of absolutely golden sound get through, teasing us with what we should be hearing.
'Jet Black - still alive!' says Baz cheekily as the Genetix intro rolls out, while the mud cruelly obscures this finely crafted jewel. But it's a fantastic bass solo. In Walk On By, JJ interrupts Baz's intro to point out Dave's tech trouble which forms a cue for some Baz gags for the crowd. With keys now fixed, Walk On By is stonking - and Dave's keys sound awesome. But the highlight of the night is Down In The Sewer, and with extra venom, perhaps due to the sound frustrations? Now the sound is back and the band are tight. Thankfully staying in the set, Sewer is a truly stand-out moment - well worth the admission price on its own! But all too soon we're at the encores, and it's a manically fast rendition of Nuclear Device: how Dave and JJ avoid spontaneously combustion here is no-one's guess!
Then there's Duchess and JJ's bass-beating start to No More Heroes before the PA plays us off with Meninblack. In summary, it's a tough night sonically although the band toil away admirably at Southampton's Guildhall. But the final words must go to JJ:

'I promise you once thing. We'll come back to Southampton…' The crowd cheer, '…but we will never ever play in this place again…' It's certainly a gig to remember (aren't they all?) and all I can add is… roll on Hammersmith!

Thanks to Cola Can, hear what JJ said on the night HERE

© Soton images courtesy of Darrell Kavanagh
Stranglers live: 02, Birmingham, 13.03.10
Mike Jones was there with his camera…
| | |
| --- | --- |
| | |
© Brum images courtesy of Mike Jones
Stranglers live: Brighton Dome, 09.03.10
Gary Kent was there…
The Stranglers' first Brighton gig for years – and tonight they make up for lost time
Brighton

Rocks!

THE PLUSH DOME is pretty much full. The stage is black and the scene is set as mental instrumental Waltzinblack counts in the band. On they walk, plug in and play to a crowd they've not played to for quite a few years.

About time - I join the band precisely halfway through the British tour - Time To Die is top of the shop: it's no storming starter – for it twangs and broods away in metered menace, Meninblack style. Cinema undoubtedly missed out on a chance for this to soundtrack a Blade Runner follow-up. Nonetheless, I can't help regress to the start of Stranglers In The Night (if you don't know, it's the first Stranglers CD to emerge in the wake of Hugh's 1990 departure and track one is Time To Die…) and wonder at how time has shifted like sands on an ocean's bed. Or something like that. It seems only yesterday when the altered line-up of The Stranglers chartered through partial obscurity of the so-called wilderness years (1998's Coup de Grace being the murkiest) when just about every co-worker or relative said those cringing words:

'The Stranglers? Are they still going?'

Then there was the semi-return-to-roots sonic wake-up of Norfolk Coast ( - was that really six years ago?) and then the sans-Roberts follow-up Suite XVI in 2006 safely and soundly tuned in to the same route of menace and melody. Elsewhere, amid a steady plethora of compilation releases, it's the festival crowd that have got the old black magic in recent years, and none more prestigious than upcoming Glastonbury. Who'd 've thunk it? The Stranglers must be doing something right. And how many TV ads feature Stranglers tunes? Only this week, Hovis have No More Heroes, although the brown bread link is lost on me. Golden Brown might be less tenuous (burned toast?) but all the same, the brand name is back in the frame. The Stranglers. not Hovis! And as a brace of bright new tracks are tacked onto current compo, Decades Apart, there's wind of a new album sometime soon-ish… But will it be their coup de grace… sorry, I mean, will it be their last? Who knows? So let's enjoy the party while it lasts! At least before anyone dare says: 'The Stranglers? Are they still going?'
Back to tonight, cue Go Buddy Go – belting out, picking up the pace punk 'n' roll style the very same way it did in my schoolboy bedroom back in June 1977. It's been yonks since they played this. Two songs in at The Dome, and these are tangible milestones in the bands elastic history, which is testament to their spirit and tenacity. You've only got to see them play. They're buzzing, and so are we: I'm with my friend Bez having a good time. The crowd are not overly animated in general, though. Perhaps you gotta look cooler in Brighton? Although small pockets of activity surface later.
Earlier, I bump into Mr. Warne. He's in beanie hat and all smiles as he steps in from the cold into our pre-gig bar. He has that glint in his eye when he asks if I'm going across the road to watch the show (of course!) before adding; 'yeah, I'll be there too.' And he is in fine voice tonight, and is quick to remind us that Brighton is Dave Greenfield's home town, and even quizzing the audience for anyone who went to school with him! Some say tonight's sound is far better than last night's, although we get the impression that it wouldn't do any harm if they tweaked it up every time. Sleazy also goes down especially well, as does Strange Little Girl. Noticeably, Retro Rockets is sounding stronger on each play, producing a valiant feelgood factor that will doubtlessly permeate throughout the rest of the newies in the future.
I don't think it is the fault of the venue, but Genetix, and Norfolk Coast to a degree, are a little muddied. But Curfew is nice and crisp and powerful, slotting into the set seamlessly. Five Minutes, Something Better Change and Hanging Around are marvellous, and both Duchess and Nuclear Device get the crowd singing at the top of their collective voice. I always think songs like Golden Brown, Skin Deep and Walk On By – and Always The Sun – are for the tourists although I'm sure the sold-out Glastonbury mob will love any of these. But tonight's highlight is surely Down In The Sewer, reintroduced to the set, and like Go Buddy Go, it's a rare live track. As I watch the years turning back, JJ is incredibly dynamic: moving, creeping, stretching out the JJ leg-cock like some twenty-something. I too, am transformed back to youth, while salivating at each phase and twist of the song. A fantastic addition to the bands revamped live set.
The party is over and we're all going home. For the band, it's a quick getaway followed by a day-off from their itinerary. For us, it's Time To Dine! It's been great meeting other fans, none more so than Edinburgh's finest ex-pat Griff, over from Aus. So we all head off post-gig to the ubiquitous Indian to compare notes and chew the cud, pleased we all made our trip to Brighton.
© Baz image courtesy of Colin Mace
Stranglers live: The Fuzz Club,

Athens, Greece 21.01.10

Strangled reader Stavros Striligas kindly sent us a link to a review with images of the Athens gig which was the second of three nights over in Greece HERE
Stranglers live: Assembly Hall,

Royal Leamington Spa, 18.12.09

Crass was there…

IT'S ICY, CHILLY and sunny as both Christmas and eager Stranglers fans descend on the pretty spa town of Leamington: the final gig of the year! And we're in for an airing of the first new track in… well, yonks!

First face in the street is Rikki from Glasgow making his way from car park to hotel, giving us directions in place of my close-to-combusting sat nav. My old primary school pal, Bez is alongside me, just like in our old East End days: it's his first Stranglers gig, and he won't be disappointed. Now unpacked, I make Turbo-shandies (among other things) the order of the evening as we kick off in a compact crowd at TJ's Bar. Catching up is easy, warming up welcome and laughs are plenty before a quick jog up to the Jug & Jester. Here, it's rammed, and totally mad, crammed full of Stranglers fans from far and wide. Thierry from Belgium is here and in his kilt! Is it not cold enough up here tonight?! The Meninblack are blessed with some of the loyalist fans of any band around, and it is great seeing everyone again. Too many names to name, so just think 'everyone' is here tonight!

At the J&J, Stranglers CDs skip and splutter over the pub mob but that doesn't stop Bez's sense of surprise at the devotion these fans bestow while intrigued at the obsession. After getting rid of my spare ticket, we peel off to a bar virtually opposite the venue: again it's packed out, but it has a great vibe as the jukebox plays near enough every new wave single in my collection. Inside the Assembly Hall, it's fairly plush. We gain a great vantage point by the desk and suddenly Waltzinblack booms it's intro like a clarion call and Time To Die opens up. The band play as tight as a swan's sphincter, although it has to be said that the set is fairly restrained: but there is one change from the summer set!

Of course, The Raven is cool, Who Wants The World quirky and Straighten Out rousing. Hanging Around is rich and I sing my heart out. The newie is Retro Rockets, sung by Baz in a mid-range vocal: it's short 'n' sweet, impressively punchy, proof of the simplest songs being the best and a definite thumbs-up on first hearing. I can't help being reminded of something else by the time the chorus kicks in - a tiny guitar solo - and a Dave Greenfield Mini-Moog doodle, very much in the spirit of 1977, namely Bring On The Nubiles. And if only it was longer! Anymore newies? No! Cuz I've already spotted 'Retro' on a set list so it's already clear it's the solitary song unknown to the 99.9% of us tonight.

What would be the icing on the cake now is an epic from the back catalogue to add the necessary old black magic gravitas to our special Christmas piss-up – such as 5 Minutes, Toiler On The Sea… Down In The Sewer even? Or Just Like Nothing On Earth perhaps? Just imagine slipping back in time of the old menacing Meninblack for just a tune, if only for my old school pal to witness what he's missed all these years. Highlights of the night are Death & Night & Blood, Straighten Out, Lost Control, Who Wants The World and a blazing Curfew. No More Heroes always sounds amazing as a climactic explosion. But now turbo-shandies take their toll, so I opt for mostly water in the post-gig curry where 60-odd famished fans fill out the gaff to wary looks from locals and waiters alike, and I repair Rodder's ripped set list with some carefully applied gaffer tape dexterity.
Stranglers tunes once again pervade – but no longer jumping – and adding to our ruby experience: the buzz is great – but the meal isn't – which apart from the poppadoms, is a bit disappointing. Nevertheless, fans pull it round; gentleman PaulinLondon supplies entertainment in the form of a speech and a (at first) baffling request to be upstanding to say grace: all together, '…bring me a piece of my mummy, she was quite close to me...!' to laughter all around and a raffle to round off our evening. Next morning we're sated with a Full English before we slip off back home to a static motorway, forcing our four-county detour to double our outward journey time. A thoroughly pleasurable time is had in the company of some truly devoted fans. Here's to the 2010 Decades Apart UK tour which fires up in Glasgow on 26th February and the promise of another new track. Word is, it's special… for me, it's roll on Brighton in March!

New Retro Rockets track (at 5 mins 22 secs) HERE
Stranglers live: Pinkpop Classic Festival, Megaland, Holland. 15.08.09
Thierry Ghislain and Laurence Cruquenaire were there…
Under a blazing sun – and 28°C - The Stranglers give us the classics of 5 Minutes and Peaches by which time there's an attempt at a mini-stage invasion by a certain bloke in a tartan kilt! Nice 'n' Sleazy, Always The Sun, Golden Brown - Walk On By too – as well as Spectre Of Love plus Unbroken. The MiB are in fine shape, if a little tired. The heat? Perhaps. Only the most ardent fans are here in Holland, and as usual, No More Heroes brings the show to a close with Dave's party piece with the glass, ending a really good concert. And Jet was there too. Thank you!

No More Heroes at Pinkpop HERE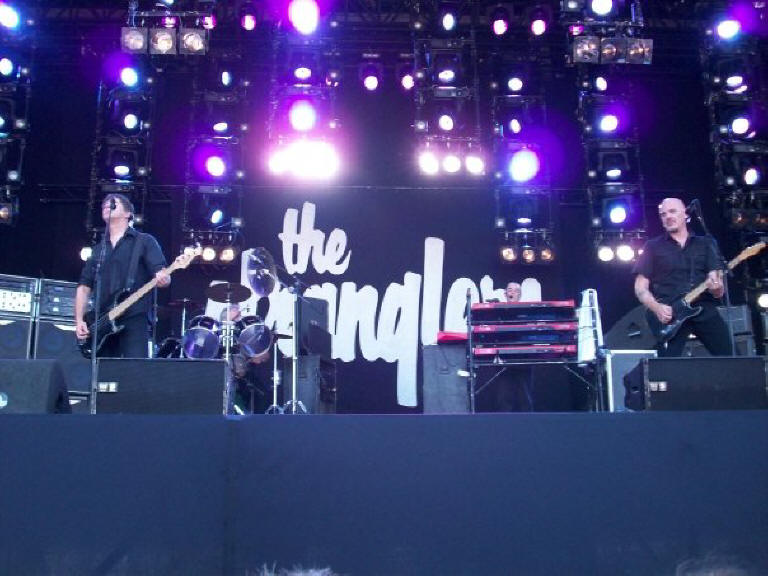 There's talk in the air of a change to the 'hits' set list… at least for UK concerts…

Stranglers live: 53 Degrees, Preston, Lancs. 13.08.09

Mattinblack was there…


Having been lucky enough to catch the show at Holmfirth the previous night, expectations here are high… and ably met! The set is much the same as the previous night which itself had been a pleasant surprise to those of us expecting the 'hits' set. In an attempt to be as brief as possible here are the highlights: Musically, the whole show. But forced to narrow it down, then the best moment for me is Curfew. Unbroken, Sometimes, The Raven, Genetix, Death & Night & Blood, Walk On By, Lost Control, I Hate You and Who Wants The World? complete my Top 10. Personal highlights: the whole show… but seriously, bringing Will, my nephew, along making for 3 generations of my family to see The Stranglers live and also kicking off our summer hols with two Stranglers gigs.

The Stranglers are on good form, relaxed and performing tight, with a good rapport with the crowd. Some minor technical problems with the sound fail to dampen the bands spirit or crowd enthusiasm. I spare a thought for the poor sound man though, with steam coming out of his ears trying to get the balance right on Dave's keys (plus he very kindly gifted me the set list from the desk). Player of the day goes to JJ: not only for his superb musicianship but also for jumping into the crowd to the rescue an errant pick from the floor which he had gifted to a fan. Strangeness of the day goes to the sticky floor at the rear half of the venue which seems to be by design rather than as a result of years of spills! Highlight of the following morning is sharing experiences of the gigs with the fans in black from Merthyr Tydfil and Edinburgh (one of whom being the lucky recipient of JJ's pick) at breakfast in the Claremont Hotel.

Time To Die at Preston HERE
The Stranglers live: Le Mans 24, 13.06.09.

Ava Rave was there!

Boys, toys and noise

| | |
| --- | --- |
| © Images courtesy of Ava Rave | From Florida's Daytona Speedway to Watkin's Glen, New York. From Montreal's Circuit Gilles Villeneuve to Silverstone in Blighty. And now Le Mans. Incredibly, I've been to all these legendary motor race tracks with not even the slightest interest in motor racing! |

It's Saturday night - this noisy, dusty venue at the impeccably organised 24 Heure du Mans 2009 marathon sees the Meninblack headline a cracking gig to a crowd (behind the racing grandstands) of well over (estimated) 20,000 race fans - temporary distraction from the monotony of watching the mega-motors roar. The Stranglers come out with Jet Black on his rightful drum-throne, not having played any of the gruelling Euro leg of the 4240 tour earlier this year as anyone who knows anything would know.

Not sure what the saying is - half the fun is the journey? - whatever it is, we have a fab time getting here, from the drive to Portsmouth to the 5+ hour ferry ride over to Caen/Ouestreham, the calmest channel crossing ever as attested by everyone on the boat, even had a cushy hotel room-like cabin to pass the time in when not at the bar, oops, I mean the lounge - a landlubber like me has no experience on the sea-lingo matey – while Toiler On The Sea runs through my head. Don't know why...
LEFT & CENTRE: Man in black in the cabin corridor. Familiar, huh?

ABOVE RIGHT: Dave's bag, unattended on the ferry while the owner has a fag on deck
| | |
| --- | --- |
| | Once on the continent, an impressive array of vintage sports and luxury cars alight the ferry. A show-off in an egg-yolk yellow Lamborghini makes sure he tests the disembarking queue's patience revving up. But he's really screaming: LOOK AT ME, I'M REALLY RICH OR I'M A TWAT OR SOMETHING. Cars are what it was all about though, so you can't really blame him. Le Mans has approximately 250,000 spectators today; the race is underway we arrive at 9.30 - the noise is amazing, like a symphony of loud tigers purring or lions roaring relentlessly – and the motors are a spectacular sight. I manage to check out some souvenir t-shirts – yes, Steve McQueen on my chest for 40 Euros - but return empty-handed to the testosterone scented air amid the relentless cacophony. |
The Stranglers hit the stage to the strains of Waltzinblack, kicking off with Grip. You can't help but marvel at the perfect blending of the noise of the race cars throughout the entire set, just the coolest thing I've ever heard at a Stranglers gig! Here's the set list… no point in going on about it: The gig is fabulous, as always!
Onstage! Waltzinblack and Grip HERE
Quality! Golden Brown HERE
Stranglers live: Roundhouse, Sydney, Australia. Saturday 14.03.09
Chris Baker was there on the final night of the tour…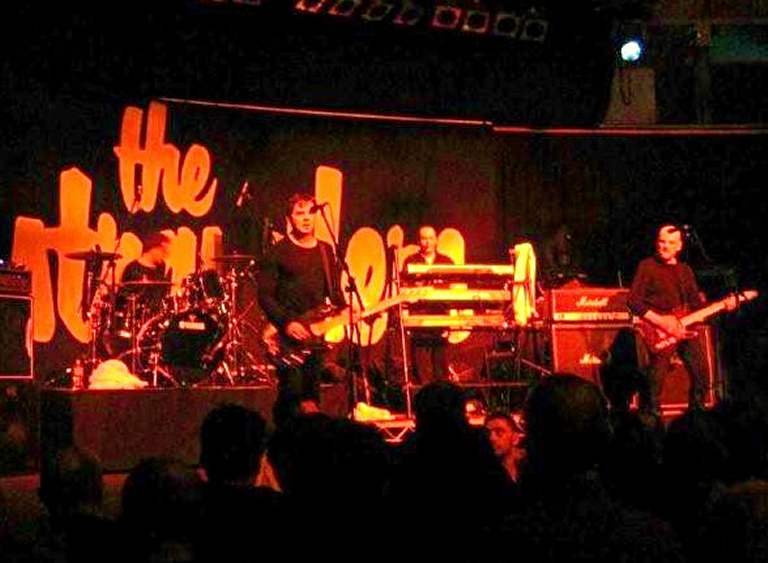 The wizards of Aus!

We arrive at the Roundhouse in University of NSW Campus in good time following a Chinese feed and a couple of beers. It's a typical Sydney autumn day; not too hot, not too cold. Then, as we park the car, the heavens open with a vengeance. The resulting scramble to get to the venue, under cover, and dodging lightning strikes is not a good start to the proceedings. Still, the merchandise stall seems to be doing well out of it!

First time here for me - and I'm not over impressed with the Roundhouse – a bit too village hall! The Forum is much better. The crowd here looks like 600 to 700 our group concur; from fans' children to 50 and 60 year olds. Just enough time for a quick James Squire Amber Ale before the lights go down to the familiar strains of Waltzinblack. I last saw The Stranglers at Sydney's Metro back in October 2004 at The Metro when Paul Roberts made the five-piece up so tonight is the first time as a four-piece. The chemistry between them is obvious from the start. The Stranglers are a four piece band! We take up position to the left of the stage just in front of the speakers and JJ. They open with a pulsating Grip (obligatory phone call made to bro') followed by a storming 5 Minutes – loud, very loud - the shock waves from the bass must have damaged some internal organs.
Baz is a great showman and looks at ease playing someone else's songs. Ian plays a blinder on drums, Dave is Dave and JJ's bass is massive – but he's pre-occupied with a young Japanese girl standing up against the barrier (as I was too!) The band are tight and the mix, on the whole, is good. A minor criticism is the keyboards can be more prominent, particularly in solos, while the vocals sometimes burst out at you and get muffled. Sound issues aside, it's an amazing gig with both the band and the crowd clearly enjoying themselves. The only gobbing I can see is done by Baz (not sure who was copping it at the side of the stage).

Highlights include Nice 'n' Sleazy (with Baz and JJ doing the walk…), Always The Sun (with the crowd singalong), Golden Brown (with Baz playing the solo properly – see video clip below!), The Raven (best live version heard for yonks), Thrown Away (with the jig, and what is that all about?), Walk On By (the best of the show), Hanging Around (and seeing the mosh with 50-60 year old guys and girls pogoing - truly surreal – as security give up intervening), Nuclear Device ('Sydney men stay at home at night…'), and No More Heroes (with an amazing extended ending). A great set - but where are Toiler, Sewer or Punch And Judy(?) It's the most sober I've been at a Stranglers gig because I want to remember as much as possible… it may very well be the last time I ever see The Stranglers play, leaving a tinge of sadness as they have been such a big part of my life for the last 30 years.
Thanks to Jeremy for photos/video and to Gary for transport.
Golden Brown solo HERE
| | |
| --- | --- |
| Stranglers live: French rags review Paris gig | Monday 9th March 2009 |
Fredib sends us two reviews of the Paris gig he's spotted in the French press: the one on the right is from rock magazine 'Rock & Folk' which incidentally, is edited by none other than Philippe Manouevre, (fans may recall an incident between this journalist and a certain bass player involving the Eiffel Tower and some gaffer tape..?)

In spite of this, it is a good review. By way of balance, the one from 'Le Parisian' below is less favorable, with the strapline translated as 'The Stranglers haven't aged very well.' Fortunately, The Burning Up Times were also there witness to the Olympia gig where fans went away beaming after the band put on yet another blisteringly energetic show. Although Jet didn't make the gig as planned due to the poor West Country weather, young stand-in Ian sat in again and hit the drums harder than ever before, proving what a formidable live act The Stranglers are. And what little 'Le Parisian' knows!

As the band prepare for the dates in Aus, The Burning Up Times wishes them all the best on the trip, and look forward to the mooted festival dates across the UK this summer.

Ont bien mal vielli indeed!
Stranglers live: the last night of the Eurotour…
Thanks to Pete Howells for supplying us with these excellent Ghent images courtesy of Evy Ottermans
Stranglers live: Paris/Ghent coach trip 5th & 6th February 2009
80-odd fans went…
Eurobus was getting near!

YOUR EDITOR-IN-BLACK is a last minute sub on the Eurobus – replacement for someone less fortunate with out of the blue work commitments. So it's all aboard for Owen's two-day trip across the English Channel to Calais, onto Paris for the first gig with an overnight hotel stay, before setting off for the Ghent gig and straight back to London. Sounds simple doesn't it? But it doesn't go without hitch! The coach's hydraulic suspension will dysfunction causing us to lean in the direction of the next lane of traffic!
'They were only on a bus for 2 days and it broke down!
We were on a tour bus for 5 weeks, you pussies!'
Baz Warne, Ghent.
Day 1 - Having missed the planned soiree at PaulinLondon's the night before due to my own extended work obligations, I rise at the unearthly hour of 03.00 the next day to drive to the Boys of Finchley. Here, Paul's transport for London sets off in the ice to the Victoria Station rendezvous for the coach. I make a mental note to myself to brush up on my French; so what is the French for 'rendezvous'..? And soiree, for that matter? Soon, just under 80 rucksack-wearing MiBs (and the odd WiB) line up on the steps of the Apollo, ready and waiting.
The supersize executive double-deck rolls up at 07.00 and sticks on its air brakes, bouncing about. In we load. Excitement is escalating as Martin Yellowcake and I take up the back seats of the top deck and kick back. Allegedly this charabanc is equipped with tea and coffee making facilities and a toilet. We set off. Both the Cakester and I sing Heatwave's classic 1975 hit, Boogie Nights. Nether of us are quite sure why, but it seems to pass the time. Out of the smoke, we stop at Maidstone en route to the ferry. News reaches us of bad weather conditions across the UK, leaving one Jet Black snowed-in, unable to join the band for the Paris concert. Mr. and Mrs. Ravenlunatic pile on with Paul B. Ravenluney has his own icy story:
'We step out of our front door at 03.30 to find several inches of snow had fallen in the last couple of hours and the roads are all but impassable - always a good start to a 97 mile journey on a tight schedule - but not to be discouraged by minor details, we set off and collect Paul B en route (I wonder what the French equivalent would be? 'On la way…'?) We embark on a journey from hell through blizzard conditions until we get near to London when it turns to rain and we are able to get a move on, but realising we were not going to make it to Victoria on time, we arrange to carry on to the Maidstone rendezvous ('la meeting place' as they prefer in Gallic circles) which actually worked out great: we arrive in plenty of time for the coach – an executive continental roadliner or heapushitticusinblack to give it its correct Latin name – to find Crass and Yellowcake keeping the back seats warm for us. And so in fine company, the team-in-black's invasion force set off for foreign shores.'
Martin, and the soon-to-be legendary Dave+1 – aka Amanda who at this point in time has not joined the forums – have brought Minky diMonkey along for the ride who poses for photographs. Yellowcake and I take a break from singing Heatwave's classic 1975 hit. I discover to my loss, there are no tea and coffee making facilities onboard. Sulk.

Dover by night is a right shit-hole, but even worse by day. The food in the ferry's food hall is good enough to eat - which is reaffirming – and a fulsome full-on English hits the spot, washed down with a couple of beers and a Smirnoff Ice on the poop deck. Well, you gotta pace yourself, eh? The breeze is refreshing and life-affirming energy ripples through my veins as I look over the side to search out the name of our good ship: The Herald Of Free… Time for a liquid top-up.

Ravenluney: 'Knocking back double cognacs in the ferry bar at 10am is a very agreeable way to spend a Thursday morning especially as drinking was strictly banned on the bus. I would like to point out that this regulation was strictly adhered to at all times, and that all those bottles and cans rolling about under the seats were just a few that we all, as keen eco- mentalists had picked up along the way with the intention of taking them to the recycling centre. Probably.'
The hall is burlesque and ornate – and holds approximately 2,000 people. It's owned by one of support band BP Zoom's dad. Ricky successfully and sneakily unstaples the one Stranglers poster from the hoarding just inside the venue – for a security homme to relieve Rick of his new present. Inside, it's pretty, very red, and extremely pricey at the bar with lager at 7€ a pop and tasting of piss. Bar staff are impervious to our beery gripes, but I'm cheered up by meeting French fan Fred and his pal Eric who assure me 'strangled.co.uk' is the best Stranglers site in the world. I cannot argue with the truth. Fred also claims I'm famous in France – what for, he never clarifies – but I assume it's something to do with the site and PDFs.

Birthday Boy Paul B worries us with talk of sex-lips… less said, the better. Around midday, we arrive at the tiny and picturesque fishing village of Calais where a steady stream of pretty cash 'n' carry depots line the route to the 3-star Hotel Franklin at Montreuil de Bois late afternoon. I check out the shower and arrange my toiletries to find I've left my hair care products at home while room-sharer Rodders prepares us a nice Southern Comfort in a carton of orange. What's the French for en masse..? Anyway - loads of us pile into the bar around the corner once we realise the hotel tariff is for millionaires and lottery winners only, allowing us to practise our second tongue on the locals to no effect. Lucky they understand our special needs. The beverage-free coach takes us to the Olympia venue, cleverly navigating away from the quickest roads to opt for traffic-griddled mayhem. At least we arrive before the lights go out and the band go home.

The floor is bouncy and slopey - not dissimilar to our dreaded and fated bus ride later on. The gig itself is once more, superlative and perfectly executed, as always. You cannot fault The Stranglers, having seen them play four brilliant UK gigs in the autumn I am still amazed how they manage it. A McManiac (John) in a kilt joins the band for Heroes, sporran a-flying. When he returns to his crowd place, I thank him for the crack… the laughter he provided us with, that is.

Apres-gig, fifteen of us pile into a pizzeria opposite as staff swiftly shift tables to suit our needs, which are clearly special needs, as they no doubt discover. Our discussions take us along the lines of; so who's the best looking bird on the box? My Carol Vorderman fails to dominate the countdown, whereas Paul B's Victoria Principle proposal wins almost hands down (trousers). My Napolitaine is superb; the best pizza this side of Sardinia.

After, several cabs take us back to our suburban hotel. Our cab stops and checks his map every 10 minutes - with the meter still running – and once at our destination - we pay up, less stoppages. We alight while I suggest Joe Le Twat might wish to discuss this at greater lengths in a more British fashion, by kindly adopting the Queensbury Rules. We're not the only ones. Ravenluney is scuppered by his own taxing tale:
'It's a very fine post-gig pizza in the very fine company of Blackbeered, Gizz, Crass, Yellowcake, PiL, Saminblack, Pigeon AdrianA, Michel - plus birthday boy Paul B – who gets increasingly louder as the evening continues, until we engage the services of a trio of taxis manned by drivers for whom the Paris road system appears something of a new and mysterious challenge - and whose tariff system or 'mortgage agreement' is nothing, if not optimistic!'
Back at the hotel around 02.00 I check the room for any sign of Rodders after I hear he's in pain during the gig due to a pleural condition. Or maybe it's a plural condition, like, he wants more booze? I open the door find an unexpected empty room – but more importantly, there's an empty bed with my name on it. Zzzzzzzzzz. Ghost-like Rodders arrives in the middle of the night following some liquid self-medication but I fall back to sleep mid-chat. Next morning I wake in a fright – but in the nick of time - to devour a scrummy Continental breakfast downstairs with the Ravenlunies with copious cups of coffee. I forgot how much I like croissants. Aaah, human again.
Day 2 - After an emergency mission to the supermarche opposite for replacement hair care products, I prepare for our lunchtime excursion to the Pompidou Centre where we all re-enact the famous Euroman Cometh stance on the sleeve a la Burnel. Locals look on typically nonplussed. Do we give a fart? After the blizzards back in Blighty, we're enjoying the luxury of 10 degrees in the sunshine and Seine-side lagers. But on the metro, I get my foot ensnared briefly in the lethal weapon of a full-length exit turnstile when my 'billet' fails to open the correct side. Luckily, I have Amanda to liberate me from my Parisian hell to make my escape to the platform for connecting trains. So far, so good…

Back on the bus – this time for the Belgium date. Yellowcake and I continue our rendition of Heatwave's classic 1975 hit, Boogie Nights – and still we're none wiser why we're doing this - but it really does seem to pass the time. It has to be said though, that this is the biggest larf ever. However, it's not long before the coach driver makes an announcement concerning the fullness of the chemical toilet downstairs, at the very point we need a piss. We have to stop at a recognised depository, and not just any old roadside hole in the ground. This is France, after all. Not Essex. So we pull into a nearby lay-by to discover firstly, we're not allowed outside for fags. And there's no aroma of 82 samples of waste – nor the welcome splashing noise of chemical bog fluid. Something is up. Or down, at least, on one side of the coach: we discover the hydraulic suspension on the nearside has collapsed, accounting for the leaning angle we've noticed, but answered away by the booze. Chins are scratched and the announcement over the Tannoy confirms we are fucked. But we drive off, and stop in the next lay-by. I overhear a fellow MiB diagnosing the problem as bags are moved from the hold. 'It's the airbag… on the hydraulics gone … you're lucky though as the makers are actually based in Ghent.'

And lucky it's a Friday night. Twenty miles from Ghent. One and a half hours from band time. More chins are scratched as the bus is viewed from every angle possible. We even thought about Google Earth-ing it. And yes – it really is leaning to one side. So I text Jamie Organ Grinder back in Blighty who breaks the news to the forums. It's dramatic to say the least! Will we – or won't we – get to see The Stranglers in Ghent? Jamie texts back to say this is as exciting as ITN, and he didn't mean the In The Night album! I then text both Dom and my wife, fearing that in our present predicament, we could find ourselves being forced to eat each other on the bus. I know – can you imagine eating a real live Pigeon?! But then, suddenly, an executive decision is taken for our executive coach (with no tea or coffee making facilities or fully functional chemical toilet) to carry on regardless, while the coachmen move the luggage over to the other side. Similarly inside the bus, all the fat bastards have to sit on the left, and all the emaciated lightweights on the right. Of course, it makes absolutely no difference whatsoever, but it's the thought that counts. Yellowcake wonders why no one was overtaking us: 'The bastards couldn't get past us we're leaning to one side so much…'
PaulinLondon announces over the Tannoy some important information about famous Belgium chocolates – and where to purchase those modelled on the male appendage and what size they come in - at a time when some travellers were envisaging the whole coach crashing into a building or something and having to sing several choruses of 'We are the Self-Preservation Society…' to get us through our likely predicament. We chug along – inclining all the way - and next thing, we're travelling along the cobblestones of Ghent. It's very pretty here, and as we travel alongside a twinkling canal, Martin points out a pissoir – this open, yes - open - portaloo of glass and steel perched in the street. Nice of Ghent Town Council to put 'Ghent' on it to differentiate it from 'Lhadies', I thought. Then, I spot the same canal again. The same boats. The same pissoir. I'd guess the coach driver is lost but Ravenluney has other ideas:
'One of the nice things about the journey was that if you were inattentive enough to miss anything, then the drivers were kind enough to do several circuits of pretty much everywhere and approach any given destination from several different angles rather than the more commonplace method that I have experienced before where you simply arrive somewhere and get off the bus.'

We eventually snake our way out of the narrow cobbled roads and kerbs to pull up close to the venue. Here we catch up with Nick and Doug who have trekked 400 miles from Sheffield via Kidderminster to Ghent, and only catch traffic just outside Ghent. Probably us in the bus? In we go. If last night's venue was grand – this beats it. Palatial, I'd say. We go in with less than an hour before Grip to find Az and his beautiful new fiancée at the merch stall - and a giant queue for the bar! You have to purchase drink tokens – or drankgettones – before you can order your drink. It's Braintree Rocks 2006 all over again! But tonight it's worth the wait – as the Pils tastes great at just under 2 Euros!

The barmaids are nice too. The locals are really friendly – and readily come up and chat about The Stranglers. We all like this place – and the women too. Grip does the honours and opens up, as per usual, and ends on an almighty stage invasion. It's banged out with 1,000 punters before it's back on the bus, across the ferry (behind the band's bus, no less!) on to a blizzard-like Saturday morning Victoria Station at 06.45, a quick coffee and a 30p piss before black cabs take us back to PaulinLondon's, the scene of the start of our crimes. Despite the breakdown that threatened our second gig, it has to be said Owen's coach trip was hugely successful and well-received by all. Personally, I found myself to be extremely witty and immensely good company to be with – as were my fellow coach buddies-in-black. In truth, I made some fantastic new pals and had the most amazing time. Ravenluney sums up:
'Both the Paris and Ghent venues were brilliant, with the acoustics particularly good at The Olympia I thought, and a very interesting bouncy floor that I found quite invigorating. At 7 quid a pint it was no surprise to find a notable lack of beer being thrown around. Nice to meet up with a very good showing of independently travelling forumites at both gigs. The band were on fire, and as tight as a canard's derrier, and put on maybe the best performance I have ever seen from them, looking and sounding so fresh and energetic that as several of us discussed later, rather than looking like the twilight years, you could see them going on for a very long time yet!'

Big thanks to organiser Owen and all who sailed and survived!

© Trip photos courtesy of Martin Hussey, Martin Penny, Simon Kent, David Higginson, Owen Carne, Adrian Andrews, Simon Lunatic and Sam Holliday.

Golden Brown in Ghent HERE
Stranglers live: De Handelsbeurs, Ghent, Belgium 06.02.09
Mark Van Dongen was there…
The Final Frontier!
The Stranglers' European tour ends in Flanders at Ghent's one-time stock exchange. This is my second visit to the place after Hugh Cornwell's gig here three years ago. The major difference this time round is that the gig is sold out, whereas Hugh's gig had about 150 people in the audience. I am here with my mate Mike who got to see the boys play in Bracknell Sports Centre in 1978 – a fact I am quite envious about. Mind you, I don't suppose they would have let a 6 year old in then, would they? I manage to get hold of a great new T-shirt with all the album sleeves on it and a tour programme. I'm delighted the first band in the booklet to acknowledge their love for The Stranglers are The Kaiser Chiefs (I keep telling my English students they have a very similar style).
Mike and I are happily downing our Duvels (yep, beer which is called 'The Devil', can't be bad, can it?), when we get chatting to some fans who are on the 2-day coach trip from Britain. We are assured the band is in fine form, which is more than can be said for the coach these guys are on. Apparently it broke down a million times between Paris and Ghent. Scenes much like the ending of the Italian Job are described to us as the coach needed balancing (?) because of suspension problems – anyway here endeth my technical explanation of the machinations of a coach!
The magical tones of Waltzinblack drift through the 600-capacity arena and we're off! Grip gets proceedings underway. The set speeds along at a relentless rate. Nice 'n' Sleazy has JJ and Baz menacingly glare at the crowd. It is also during this number that we have the first of many stage invasions. Especially the bloke in a tartan kilt who gives us a little jig is very amusing. Baz is perplexed: 'I don't know what the fuck they put in the water here!'
Peaches has 'there are worse places to be - like being stuck on a fucking tour bus for 5 weeks' interjected into the song. The tour bus theme later returns when Baz is talking about the 82 Brits who are on the second night of a two day trip to see the meninblack:
'They were only on a bus for 2 days and it broke down! We were on a tour bus for 5 weeks you pussies!'
My personal highlights are The Raven and Thrown Away both of which I get to hear live for the first time. JJ and Baz provide a hilarious dance during Thrown Away – two new candidates for next year's Strictly? I think not! The set also includes a rare outing for No Mercy, while the first two encores are Nuclear Device (Wizard of Aus) (in practice for next month's Australian tour maybe?) and Something Better Change again a first live performance for me. Baz gives everyone involved a big thank you before No More Heroes leaves the audience breathless, in awe, pumped up - and sad the tour has come to an end. Here's hoping the new album will be out sooner rather than later – obviously accompanied by another world tour!
Stranglers live: Rolling Stone, Milan, Italy 24.01.09

Spizz was there…

The Italian Job Images courtesy of Spizz ©
With daytime Milan the scene of a mass demonstration and traffic at a standstill, I wonder if tonight's Stranglers gig will be a washout. With tensions at a high as the far right government and the right of centre local Mayor clamping down on dissent and squatters – in a place where Mussolini was strung up – it's a politically active volcano here. Thankfully the demo passes without incident and I meet up with friends outside the venue.

I hadn't planned being here originally, but half the people I know in Milan are going, so my friend Tiberio made the call. And tonight it's f-f-freezing! Just like England. With tickets in hand, in we go, just as they start. The Rolling Stone is great - a bit like the Chalk Farm's Roundhouse in the 1970's only shinier and cleaner - a bit like a spaceship - I like it. The sound is clear and fine but it not loud. This is probably a good thing if you like to sit and listen – allowing me to chat in broken English/Italian to my Milanese friends without shouting. It's quieter than expected, though. Peaches triggers memories and takes me back to the days of discovering another way to dance, other than pogo-ing. Nice 'n' Sleazy sounds pretty tight and Skin Deep is good. Next – one of my faves - Always The Sun which sparks interaction from the crowd as almost everyone joins in on the chorus. It's also one of the songs that swirls around my head when I wake up the next morning. Strange Little Girl follows, Golden Brown too. Again, it's so crisp-sounding, like you're listening to the record, and better than I expected. Everyone sways (me included) in a giddy, child-like way and I realise now that I know and rather enjoy so many of these Stranglers songs. I'm also thinking I don't have any Stranglers songs on my iPod – and that Something Better Change!

I like a cover version when something new is brought to it - and Walk On By certainly does that. By now the audience are warmed up and reacting to JJ and Baz mucking about onstage. Hanging Around kicks it all into another gear - great stuff. And then All The Day & All Of The Night: it's well delivered and I am also a big admirer of The Kinks' songs from this era. Something Better Change and No More Heroes deliver some more memories from my early punk clubbing days in Birmingham's Barbarella's night spot.

My Milanese chums who are of a similar age to me are also very happy because many bumped into old friends, some they hadn't seen for 15 years or so. The Stranglers bring people together - who'd have thought you could say that about The Stranglers! Afterwards, I find my fave bar - Surfer's Den - where they play punk with Captain Sensible's signed surf board looks down from above the bar. More fun but my lift has to leave at 1am as I feel the effects of a heavy cold coming, sppressed up until now with mind power. The I get dropped off in the wrong place - but it's okay as this is my 5th visit in a year and I know how to get home to my borrowed flat. I walk past the 200 strong hardcore remnants of the demo who noisily party to live music - watched by bored carabinieri. I contemplate a look - a mingle… but it's too f-f-freezing. Time for bed. Ciao.
Stranglers live: Columbia Club,

Berlin, Germany 17.01.09

Stephen Baker was there…

Berlin Wall… of sound!

The eighth date of The Stranglers 2009 Continental Blitzkrieg brings them to Berlin - the capital of the now unified Germany. Walking around the city centre today, it's hard to imagine that nearly 64 years ago it was witness to the last stand of Hitler's Third Reich, as the men from the Steppes delivered the genesis of their Cold War vacuum.

First impressions of the Columbia Club are at odds: this strange venue sits on the perimeters of Tempelhof airport - with no bars, no restaurants and no shops nearby. But visions of an empty venue are soon quelled as The Stranglers take the stage – it's a packed gig and possibly a sell-out.

Start time is a little later than what we are used to in the UK, and once Waltzinblack fades, the band tear straight into Grip and 5 Minutes follows - no band has an opening salvo like this. The power of their performance is breathtaking. One thing that has been said of late on recent tours, is that the band are enjoying playing live again: the smiles and nods to each other and the audience all throughout the gig confirms this.

The main set itself is identical to the UK your - with highlights being Nice 'n' Sleazy - JJ's bass is so loud on this it hits you straight in the stomach - The Raven – with JJ's outstanding bass and vocals, Dave's complex and ornate synth runs, Baz's piercing guitar lines and Ian's solid, no-frills drumming - Thrown Away – complete with the now legendary JJ and Baz jig at the start – plus a rejuvenated Toiler back in the set as one of the encores - with Baz spitting out the lyrics with relish. As is customary now, Heroes ends the gig and the band depart the stage to massive applause, and ready to take their tour of enlightenment to Warsaw the following night.

It has to be said that The Stranglers have nothing to fear from the rumoured big name support slot in 2010 – it's the headliners that should feel very afraid, as on their present form, no other band could follow this amazing Stranglers performance.

Berlin images from Stephen Baker ©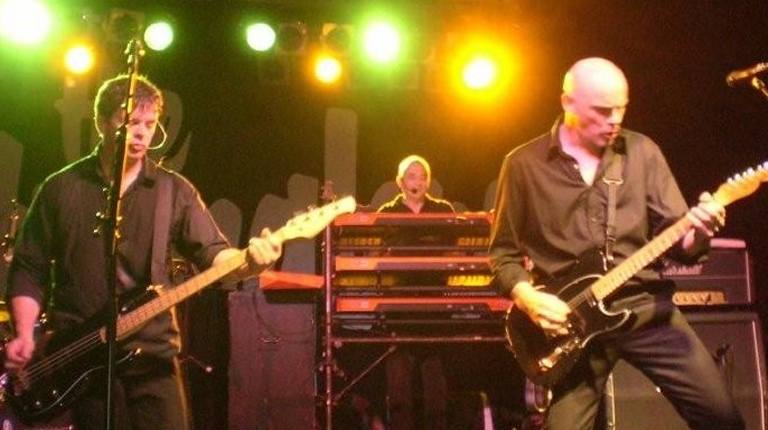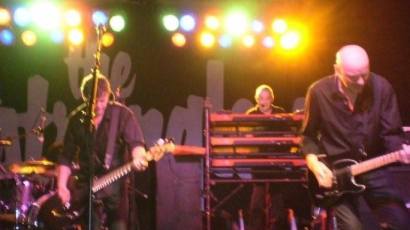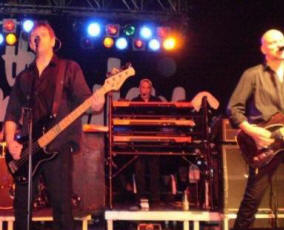 Thursday 22nd January 2009

Storebror säger det…

Stranglers live:

clips from the

European Tour

Golden-Straighten-Heroes medley, Helsinki HERE

The Raven, Stockholm HERE

Grip part 1, Breda HERE

Grip part 2, Breda HERE

Hanging Around, Breda HERE

The Raven, Breda HERE

Something Better Change, Breda HERE

All Day & All Of The Night, Breda HERE

No Mercy, Breda HERE

Nice 'n' Sleazy, Breda HERE

Tank, Breda HERE

No More Heroes, Breda HERE

JJ image from Owen Carne ©
Stranglers live: a snowy whistle-stop tour of Norway and Sweden.

Owen Carne reports

Saturday 17th January 2009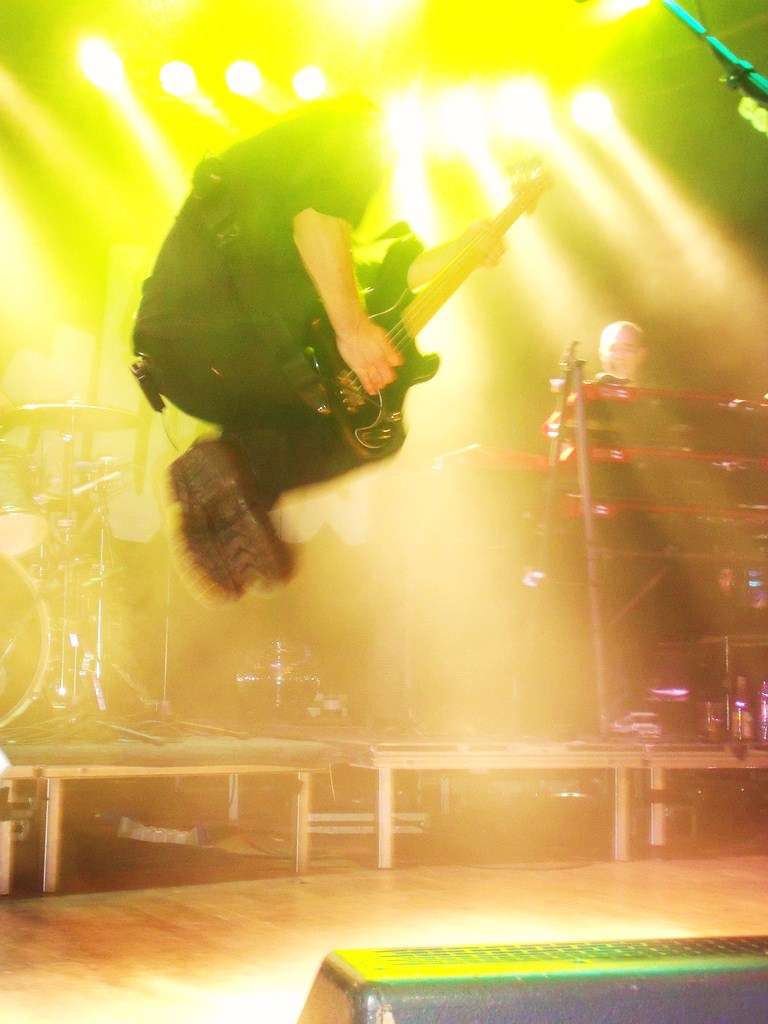 Jumping Jacques Flash! The Stranglers in full flight, Stockholm 2009
Låt mig berätta om Sverige!

This being my first trip to Scandinavia gave some cause for concern: opting for gigs in Oslo, Gothenburg and Stockholm and travelling by car – I'd totally ignored the fact that the elements may present some problems – and this is the middle of the Nordic winter, don't forget! But once in Norway, fears melted away despite some white stuff on the ground. First stop – Sentrum Scene…

The Stranglers: Sentrum Scene, Oslo, Norway 09.01.09

It's a big venue (1200 capacity) with only 30-odd here an hour before stage time. Found out that locals go out right at the last minute as alcohol is so expensive! When the band hit the stage, there's more like 700. Slipping into the now familiar set - with Ian behind the kit – they go down well. Audience response is great - which seems to surprise Baz in particular.

The first deviation in the set comes in the final song prior to the encores - Tank is dropped for Toiler – and European Female heads the encores. Az has a busy night on the merch stall. Chatting to the band afterwards, it's clear spirits are high, especially with the crowd response. Comments are made that Toiler is in the wrong place – despite it maybe the one and only time it's aired on this tour. Now for a couple of hundred snowy miles drive to Gothenburg.
The Stranglers: Trädgår´n, Gothenburg, Sweden 10.01.09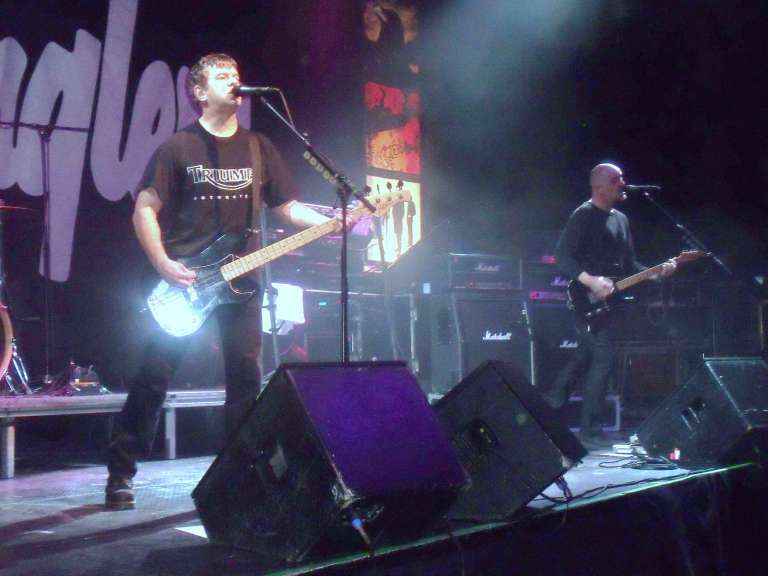 It's a slightly smaller venue, but still sparsely attended early on; advance sales of about a couple of hundred so far. Just before stage time, it fills to around 400 with some familiar travelling Brits in attendance. Baz invites the audience to 'sing with The Stranglers' in Always The Sun – but ends up slightly disappointed at crowd participation – and mouths to JJ 'shite!' at their efforts. The set changes slightly again tonight with Tank back in its usual spot. I assume Toiler dropped - but it's the first encore tonight. Once again, Ian plays great during a great gig with his confident performance on show with added embellishments of his own - like in Walk On By. Lots of smiles from the band - plus plenty of good natured banter with the Swedes. Now, more driving in the gloom to Stockholm.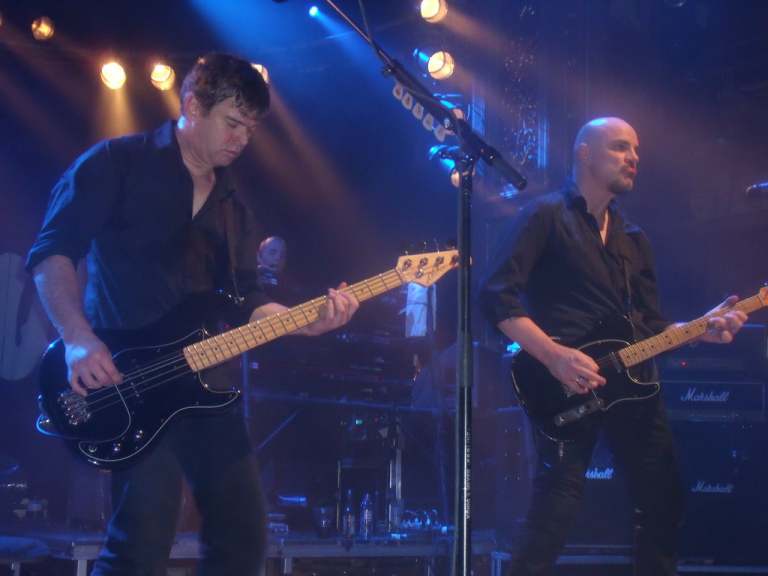 The Stranglers: Berns, Stockholm, Sweden 11.01.09
Wow - what a venue! This old ballroom is part of a hotel-bar-restaurant, ornately decorated with plenty of murals, paintings, gold leaf and huge chandeliers. Chairs and tables are arranged in the rear third… will the band look a little out of place tonight? Support act are local nutters with tight masks over their heads playing sub-Ramones stuff. There's no gap between the barriers and stage so getting down the front of the curved stage leads to a very intimate feel to the proceedings. JJ and Baz come right to the front and sniffed at the front row in Sleazy. Toiler is dropped and we get a three song encore. One Swedish guy shouts for Sweden, but it remains unplayed. With a late (or early) ferry that night to Finland – the band plan a night out sampling Stockholm's delights - I retire early to bed in time for the 400 mile journey back to the airport. A thousand miles in four days – three great gigs - and two more countries visited. Not long to wait for the coach trip now.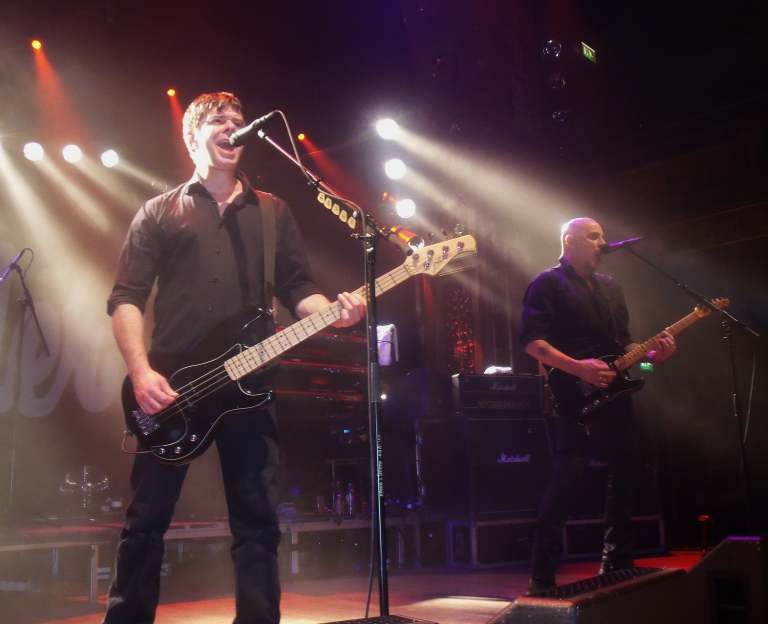 Images courtesy of Owen Carne ©