16th March 2019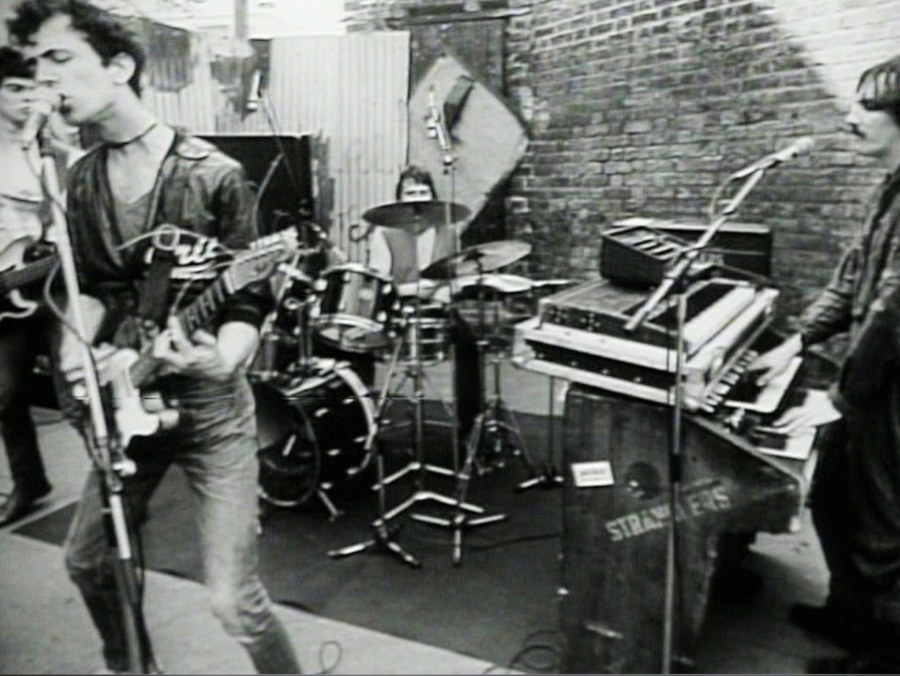 The Stranglers did great promo videos didn't they?
Gary Kent rewinds those AVs from the UA/EMI era.
Did Video Kill
the Radio Star?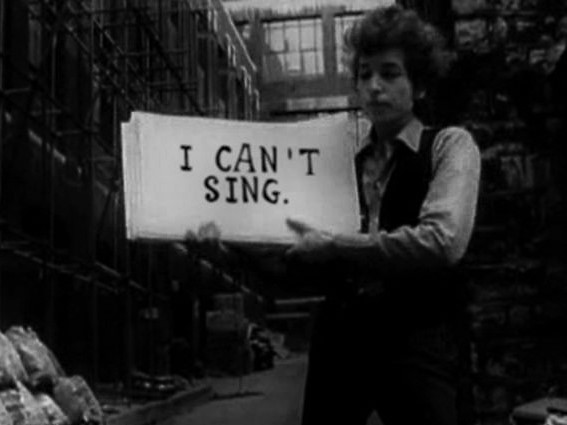 WHILE EVERYBODY'S Kung-Fu fighting, incredible innovations collide with a brand new breed of 1970's music: Punk Rock, invented by Malcolm McLaren and Bernard Rhodes, so they say. Punk being the biggest, brightest cultural shift in music since rock 'n' roll.
New-fangled high quality colour videotape recorders and portable video cameras combine with Punk and New Wave for the making of the promo video as a cool marketing tool. And oh, the irony of 24-hour video channel MTV launching with Video Killed The Radio Star. Who are you kidding, Buggles?
1977 is when The Stranglers crash the charts and I'm suddenly lost in music. It's a perpetual parallel universe of a school desktop daydream picturing the band in a studio or shooting a video. Anything beats the drudge of double physics or maths. The Stranglers are the cause of my ache and the cure. Love is the drug. Let's rewind some classy Stranglers videos with those who made them, and find out which video changes my entire existence!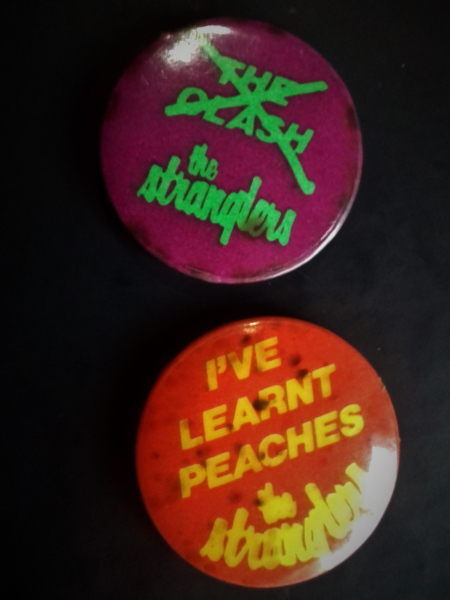 (Get A) Grip (On Yourself) & Hanging Around...
Punk pioneers The Damned film New Rose at the Hope and Anchor which is also where The Stranglers play for Bernard Duckham to shoot a live version of debut single (Get A) Grip (On Yourself) plus Hanging Around for an Old Grey Whistle Test transmission on April 5th 1977. Future member of The Lurkers, Arturo Bassick, is down the front of the pogo throng. The band are due on Thames TV's Magpie to do Grip but they get a ban due to the Sex Pistols Bill Grundy debacle. Grip stalls at a lowly No. 44 in the UK charts. But the big break for the band is only just over that sand dune over there. Where? There...!
Peaches & Go Buddy Go...
Peaches is the pivotal Punk love song. Jean Jacques Burnel's opening bass coda - surely on par to Beethoven's Fifth - is suddenly a mantra across my school's play concourse, the talk of the tarmac. Der-der-dum... Double A side Peaches / Go Buddy Go is my first aural encounter with The Stranglers: I have to get a second and third copy due to excessive playing on the old McMichael radiogram. Meanwhile homework stacks up. Yet I'm still top of the class with my unintentional assistance keeping Peaches in the UK singles chart. Released May 21st 1977, by July it's at a mighty No. 8. In retrospect, it's implausible (criminal) that there's a gigantic black hole with no peach of a punky reggae promo with United Artists being a big record label too. Even Peaches' naughty clit and shit words are rubbed out for radio. So, no Peaches promo, and no Top of the Pops: well, the slightly safer rock 'n' roller Go Buddy Go is aired on TOTP on 26th May with repeats on June 9th and 23rd. The Hairy Cornflake aka Dave Lee Travis hosts, but neither he nor the crew is aware (care?) that Hugh and JJ switch guitars and mindfully mime bad. Moreover, they miss the speed drug reference in the verse but best of all, as JJ opens the song with his "Boogie..." he actually mouths his own special mime to the play back: 'Booogeeee... bollocks!'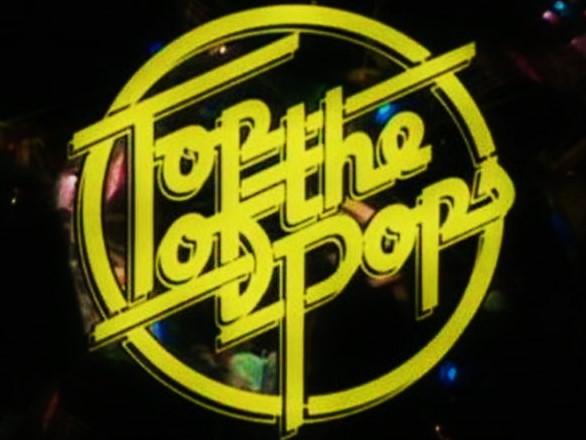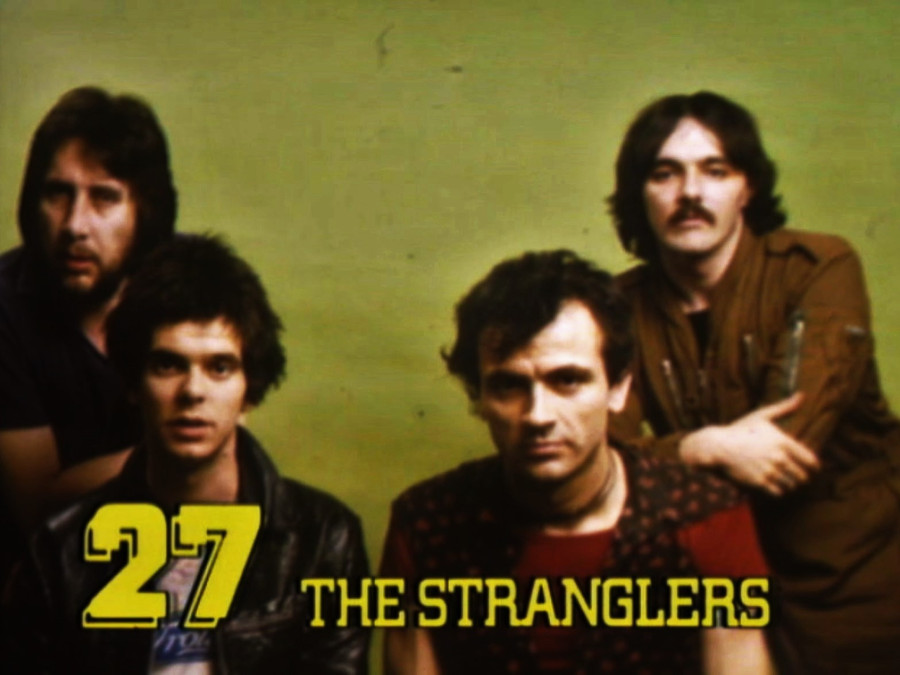 Something Better Change & Straighten Out...
It is a soggy grey Saturday morning in the Silver Jubilee summer. Fourteen-and-a-bit year old Gary is on an errand to the bakers for his dear Mum. He speculates whether any change out of the bluey will help fund a purchase next door in Roach's Records. Not today. However not all is lost. For soon Gary will be soaked in sex and drugs as well as sausage rolls. That's because over the other side of the wet High Road lies Crescent Cameras - the display is neatly packed with stacked colour tellies - and today it's the window to watch. Zooming in, the sets are tuned to the same channel where a techni-colour dream explodes in a furnace of teak-surround speedballs of fire. Wow! Here's a raging ragtag band on the run performing wildly, although Gary can't hear much through plate glass and the traffic racket. So he takes a step inside, love. Bass and organ gently pound from the tellies sending butterflies to his belly. A supermarionation of green guitar, blue jeans, red boots and tatty T-shirt bless his eyes, ears, soul and synaesthesia. Bass and organ... Oooh. Could this possibly be The...? Surely it's not the purveyors of Peaches is it? Well he's not to know what The Stranglers look like because all of his Peaches come in sober blank sleeves, with just the red Stranglers logo to ogle, and he didn't have the money to buy the LP. Maybe his hunch is right?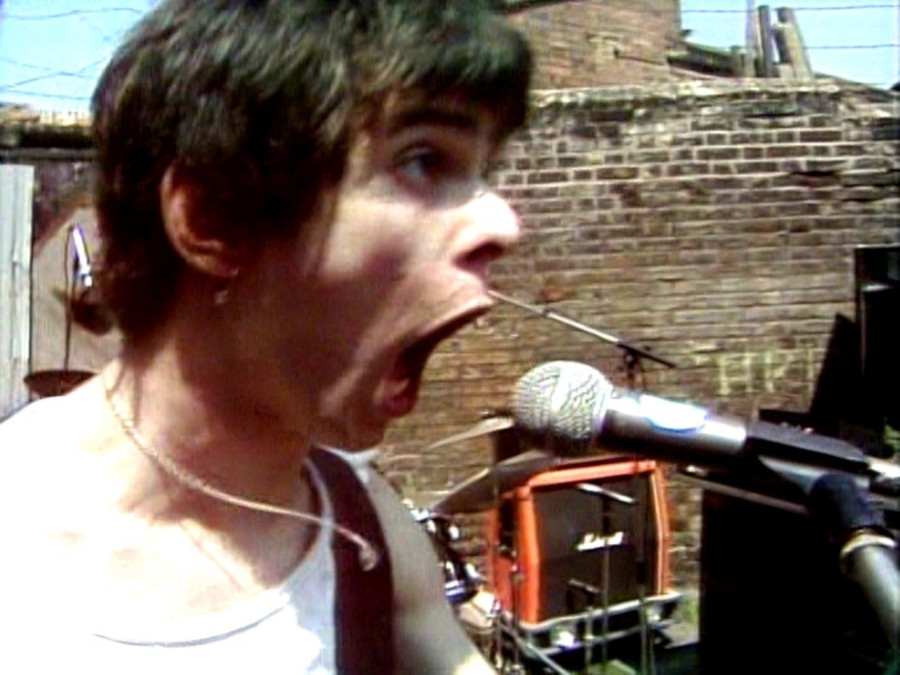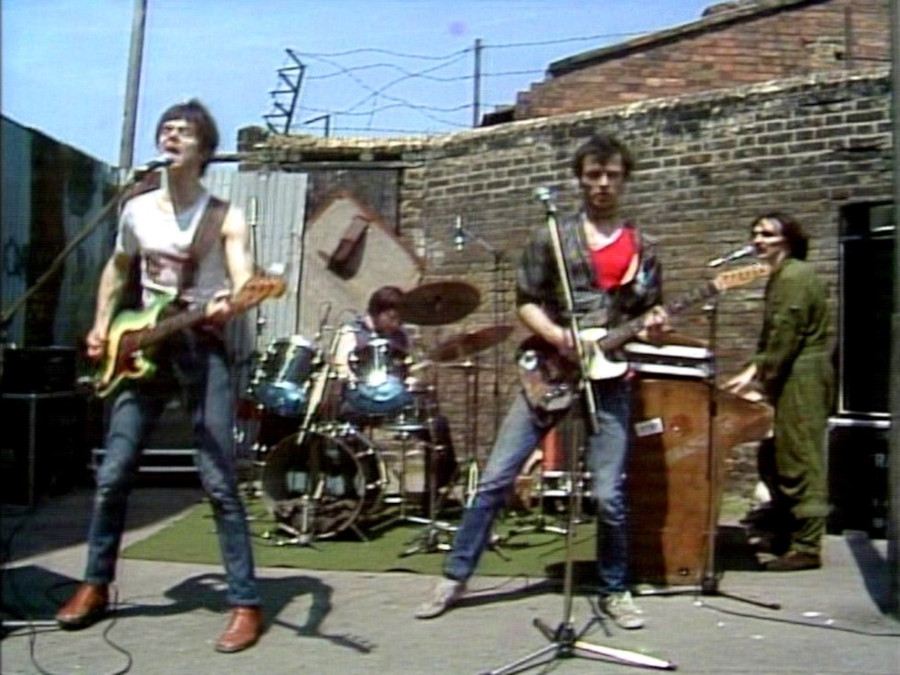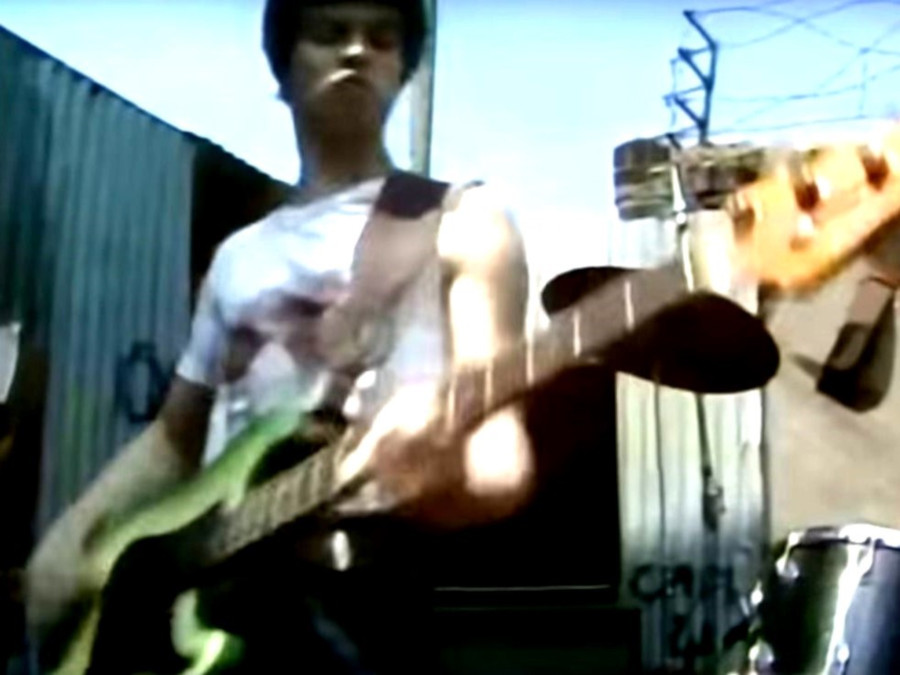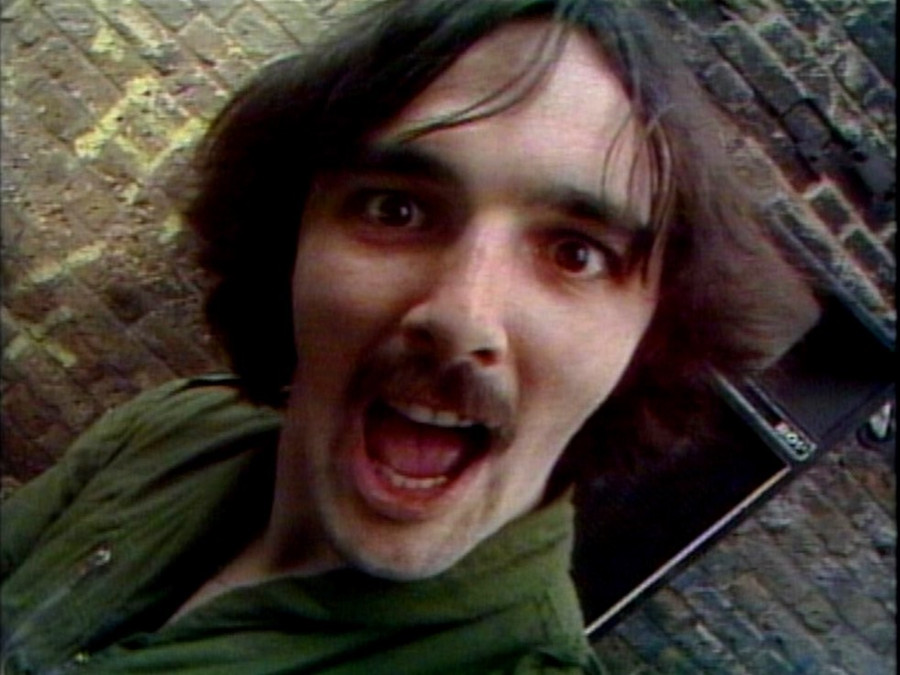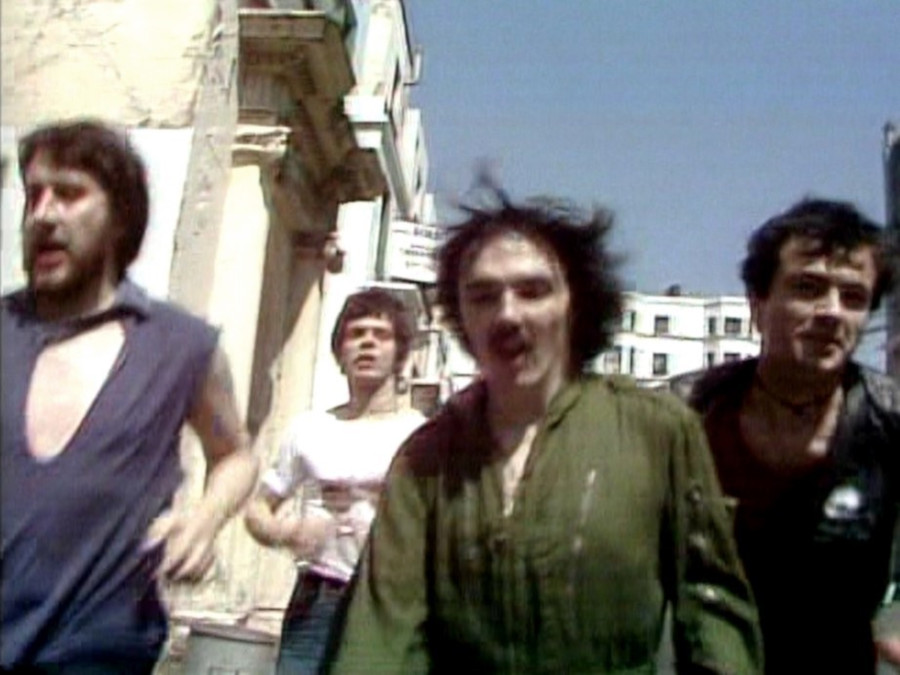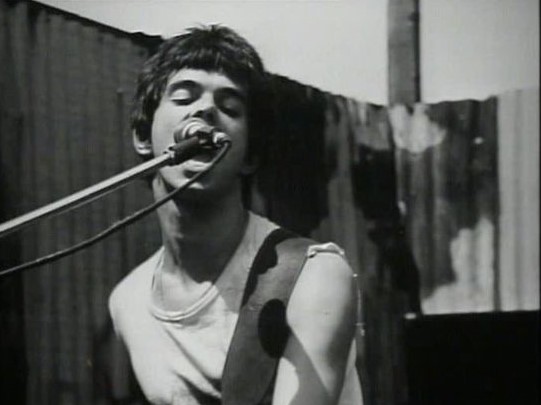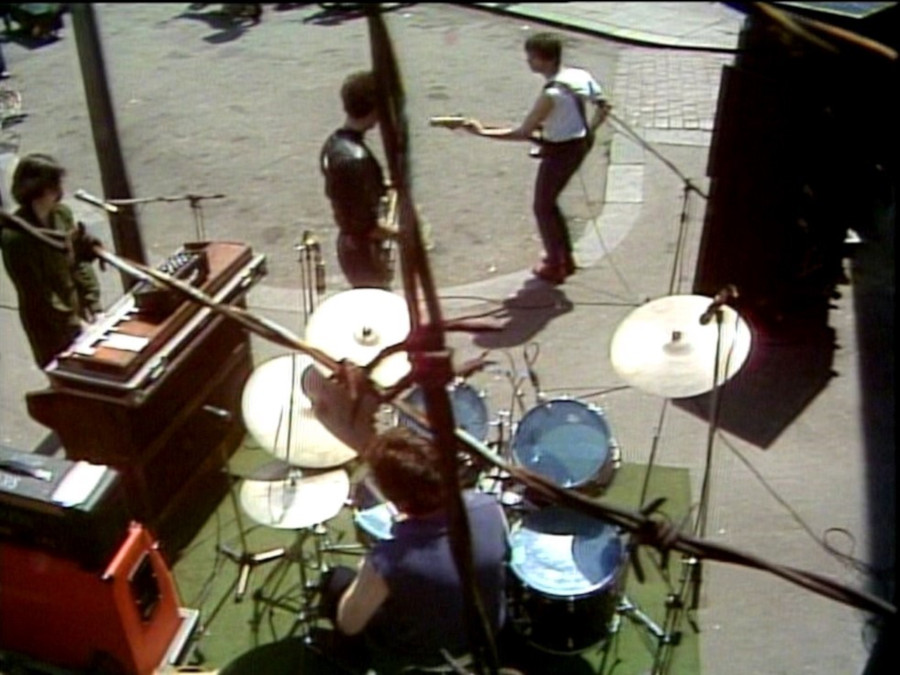 That's me and my first amazing multi-coloured audiovisual meet with The Stranglers. Something Better Change is a tremendous video. It's The Stranglers first proper pop video, and something really does change. I am brainwashed by The Stranglers! For soon I will be able to easily evaluate each day and each day's issues effortlessly and successfully by the way that JJ thinks, acts, looks and kicks. Or so I think. I snipe away at my fringe with a Stanley blade for that rufty-tufty bad boy Burnel look. I play my Fender precision expertly in my bedroom mirror when it's really just one of those Bullworker exercisers in my grip, at the expense of my lack of upper body strength. I walk to school in the way JJ walks, however that is. Don't tell me I'm the only one here! True validation comes when I discover JJ shares his birthday with moi! How great is that!? The Stranglers logo is soon strewn all over my exercise books which will upset school ma'am Miss Barnforth who will lose her rag with me in front of class to shiver and shake her fiercest, caustic caveat yet:
'Gary Kent - get a grip on yourself!" Of course, the class of Stranglers IV fall about in hysterics at her lapsus linguae while I gain rebel kudos in the cruel classroom jungle. This will add to Miss Bamforth's hormonal disparity, facial perspiration and lip quiver as she no doubt, secretly and silently, relishes not having any kids like me of her own.
I will soon swerve expulsion through knocking the arse out of playing truant, and of course other things. There's always other things. I also become pretty delft at intercepting school correspondence - the crest is on the envelopes - from headmaster to Dad to find out where I was, and the creative and credible reasons (and signature replication) for my various absences explained away and apparently accepted in good faith. But just to doubly make sure I can cover my tracks, the class register goes missing which is enough to out-fox one entire year's absentee recorder. More rock 'n' roll shenanigans involve a school break-in for a bottle of ether to get out of our nuts with over Hollow Ponds or the derelict power station that we - me, McFadden and Jameson - commandeer at the weekends. Funny how they get sent to Oxford, while I'm sent to... Coventry, with regards to the school.
I could go on with my Punk spirited unsavoury deeds, high jinks, jolly japes and whatnot, but I'll leave it there, not wishing to incriminate my old Stranglers pals and myself. Mum's the word. Suffice to say, Mum's right when she lets me know that I'm never the same after The Stranglers. Something changes, yes. But for the better?
I'm pretty sure London Weekend TV broadcast the Something Better Change video during ATV's Tiswas that Saturday morning when everything changes for me. It's my Sliding Doors moment. My epiphany. Say, if I hadn't gone to the shops and stayed at home? Even if we had a colour telly, even if it's tuned to LWT, even if the telly was allowed to be switched on Saturday mornings... I just happen to be in the right place and time. That video is a dazzling filmic endorsement from UA Records. Experienced director Tony Spratling (everything from The Dirty Dozen to Muppet Island 3 and more) is someone I'd like to trace but I don't even get as far as his wife's email address. But Spratling captures the Punk spirit admirably - look too close you'll catch sight of a Jet beard or a Dave moustache - yet perfectly framed in a sunny run-down boarded-up bend in west London along with Straighten Out shot the same day. Location-wise, Southern Row off Ladbroke Grove is a one-time workshop access for 'Happy' Hamrax Motors, a landmark for west London motorbike owners. Marvin Gaye and Desmond Dekker top the charts when the company relocate leaving an empty space. The circus is long gone when I soak the buzz of the shoot amid modern, boring brick pave and pointless bollards.
When Something Better Change peaks at No. 9 in the late summer of Punk, archives show TOTP's Legs & Co jigging away in place of the video, and the tune is laudably audible for a chart run-down on 18th August. Straighten Out gets an airing on a TOTP transmission of August 4th, and Granada TV's So It Goes shows Something Better Change on November 6th 1977.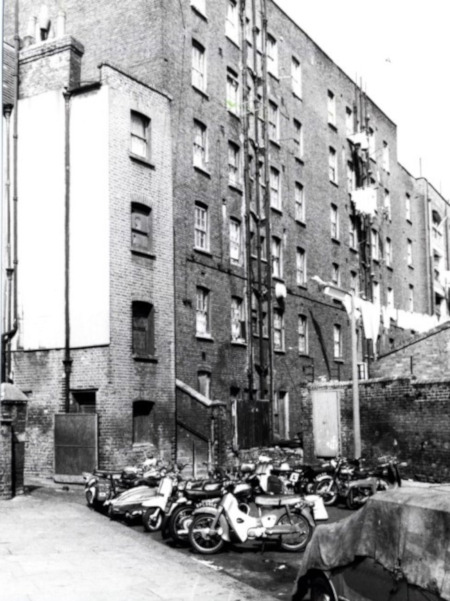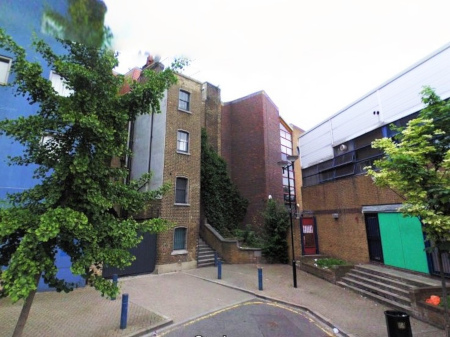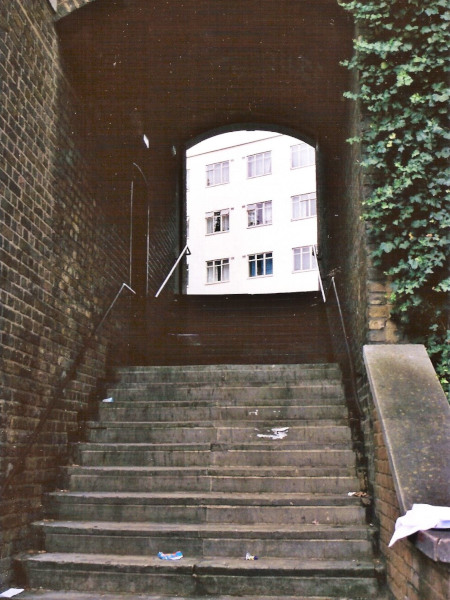 No More Heroes...
The fourth single No More Heroes and the second album No More Heroes are out. I tape Sunday's Top 40 off the radio before I can afford to buy the single: I get the album's cassette when the turntable decides not to turn. Like Peaches, the No More Heroes single reaches No.8, and also like Peaches, it isn't granted a promo video.
Okay, admittedly The Stranglers are busy heroically playing halls and clubs up and down the country - a whopping 240 gigs in 1977 - which may be the foremost reason, but United Artists do miss a trick. Surely a day out from the live itinerary could facilitate TV promotion while they're on the Heroes tour?
Although several years on, a video consisting of newspaper clippings is made for The Video Collection video compilation but it's no great shakes(pearo). Given the chance to film back then, I wonder if they'd have done a performance video - and one for In The Shadows too? How menacingly eerie that might have been. TOTP appearances on September 22nd (repeat on October 6th), sees Hugh and JJ making a show of fanning the BBC's special effects dry ice with magazines, which is much more interesting than the clippings vid. Hugh Cornwell says TOTP is 10 hours waiting around to do one song. So why not spend half that time on a promo video? On a Dutch TV show sees the band swap instruments with Dave on bass, Jet on guitar, Hugh on the organ and JJ drumming like Animal from the Muppet Show. Skylarks in Europe continue: blink and you'll miss this one where JJ is supposed to be bashing out the twangy Heroes intro and intentionally misses it and mouths to the camera: 'Fuck!' He then proceeds to trash the stage area. On another Dutch TV show JJ takes the lead vocal, miming: 'Fuck off you silly c*nts!' Awesome ad libbing (ad miming?) I must say, yet not the sort of quality antics you'd get on a promo video I suppose. But not having promos for Peaches and No More Heroes? If it's not the time factor, surely it can't be the cost, can it? That's unfathomable (unthinkable) for a band at their sales zenith. UA really should get a grip, to partially quote The Stranglers and of course, Miss Sweaty Betty Barnforth.
5 Minutes & Rok It To The Moon...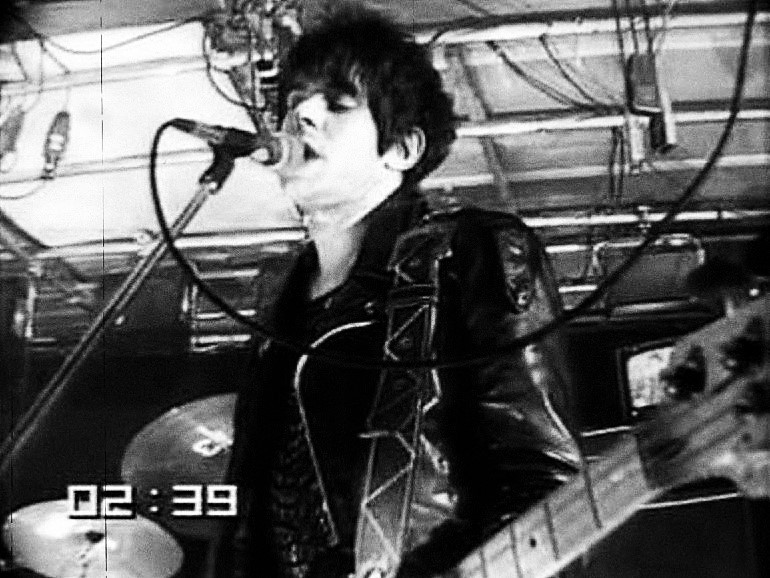 It's a new sound for the fifth single. At the tail of 1977 the band return to TW Studios with Martin Rushent and Alan Winstanley. 5 Minutes - heavier than Ugly and School Mam combined - comes with Rok It To The Moon. For the band's second video shoot, the location is a basement in Fitzrovia. The Stranglers look mean, moody and serious. And in black. Mostly. The room is seriously black too. For a music performance, it's dramatic and chilling. My dream is to find someone behind the scenes, or even someone behind the lens. Someone who has some vague memories of the videos, someone actually there. It's a long shot when I research and find a film, a costume designer, a producer and an email in my inbox. I can't believe my luck! For this is none other than video director Roger Lunn. I phone him as planned, but he's busy. He phones me back and I'm all ears, eyes and soul.
"Well, the two videos really started with an open brief," Roger recalls. "It was like, well, what are we going to do? We've only got so many hours, so let's just do a performance piece. What shall we do to make it a little bit different? Let's do so many takes with the band playing to playback, and then another bunch of takes playing with those neon tubes for Rok It To The Moon which we did the same day."
Roger's local pub just happens to be the Hope and Anchor, so he is already familiar with The Stranglers live act. He also gets to know the Albion Management team. Roger remembers that filming was a quick process and there was time to do two videos in the half day shoot.
"It was The Stranglers in the morning - an early start, 9am I think it would have been - and not the best of times as the band might well have been working the night before. I remember picking up Jet Black in the cab on the way in and he was completely zombie-fied! In the video you can see Jet looking quite drawn, they were all a bit tired. Might have picked up Dave as well. But so early in the morning wasn't a great idea and the band were pretty grumpy. I got the impression they didn't like doing promos. It wasn't fractious. I mean, well, it was a case of this is a job that had to be done."
Amazingly, Roger reveals that this is his very first video! Speaking for millions of Stranglers fans around the world, I say how tremendous they both are, yet Roger is humble in his response: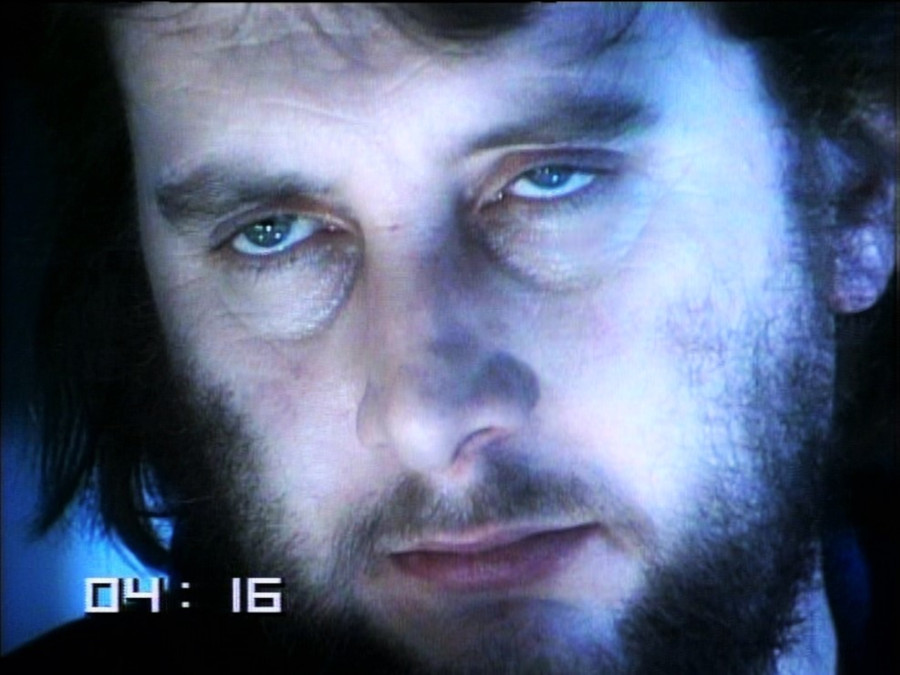 "That's really because it was shot on tape - a multi-channel tape shoot mixed as we shot - with some tidying up afterwards. Tape was quite new then and only really used for television. It was shot on 2" and 1" followed quite quickly afterward which was a lot more flexible and portable - but everything done in a studio tended to be shot on 2" because it was land-locked where all of the machines recording the information you were shooting on a multi-camera shoot so you would end up with a big kit in the studio. On my later promos, 1" was more flexible where you'd just wear a back-pack. With the onset of digital filming, it's so much easier nowadays. But back then, it was on 2" helical scan, so instead of scanning upright onto the tape, this was diagonal and carried more information."
Filmed diagonally across the tape allows for increased quality and is very effective. JJ looks pretty mean, like his bass and vocals. Hugh appears forlorn and fettered. Jet is sunset-eyed, and Dave's on his second tin of Heldenbrau, his first being a can of Colt 45. Amid the black and blue drama, plug sockets suspend, television monitors idle. Fluorescent tubes substitute guitars and drumsticks for Rok It To The Moon, like Star Wars on sulphate. Behind the scenes of the shoot, sparks fly when the band chance upon Ian Dury for the first time. Ian and the Blockheads are also here to film a video. But Ian is irked when The Stranglers make a bit of a racket, so he lets them know precisely what he thinks of them in his raw vernacular. Not quite the meeting between Aerosmith and Run DMC in their Walk This Way video, eh? JJ is taken aback at first, yet he does say Ian garners respect from him for fronting them out. Two years on in April 1980, Ian is invited to stand in for an imprisoned Hugh at the Rainbow gig in April 1980 where he sings (murders!) Peaches and Bear Cage in his, once again, raw vernacular. Roger is on hand with the real underlying cause of Ian's grief at the shoot:
"Well the Stiff Records session was in the afternoon, and that was Ian Dury and the Blockheads. They were there to do What A Waste. Ian had just been to the dentist and was out of his head with pain, which is why I imagine Ian objects to The Stranglers making a row!"
"Budget-wise it was something like three grand for UA's morning session and three grand for Stiff in the afternoon. It really was all a bit like a sausage factory - do one band video, move on and do the next one - which was how it was in those days. In short, it was a job and I got paid for it. It was a really difficult day's work working with all of these people - artists nowadays are all a bit more subservient - but back then, it was a case of let's get this job over and done with. Time was money and perhaps The Stranglers knew they were paying for it so I think they were a little bit distant with me, no doubt for this reason."
5 Minutes is hostile, disgruntling. Lyrically, it's JJ's return to the West Hampstead flat-share with Wilko Johnson and Steve Strange to discover house mate Susie is raped at knifepoint by five black men. The West End Lane downtown location being five minutes proximal to the capital's richest road, The Bishops Avenue, London's Beverley Hills. JJ packs and goes for Motorhead to move in. But the unnerving event is etched and The Stranglers first metal-sounding single is born, with a chilling finale from JJ: "Et si je les trouve, ma pauvre chou chou encullée, je les aurais, je les aurais." The video is angry too, packed with power, depicting a hint of the new Men In Black iconography in the new post-punk New Wave haze. Brilliantly, a digital clock in the corner ticks away portentously.
"Doing the performance piece was good, although Jean-Jacques was a bit... Anyway after this, we did the other one with the neon tubes - they didn't really seem to like it. Well, they didn't quite get the idea of it, at least at first, although in the end they did. I took inspiration of playing with those tubes from the 1970 film Performance with Mick Jagger and James Fox where there's a scene similar to that."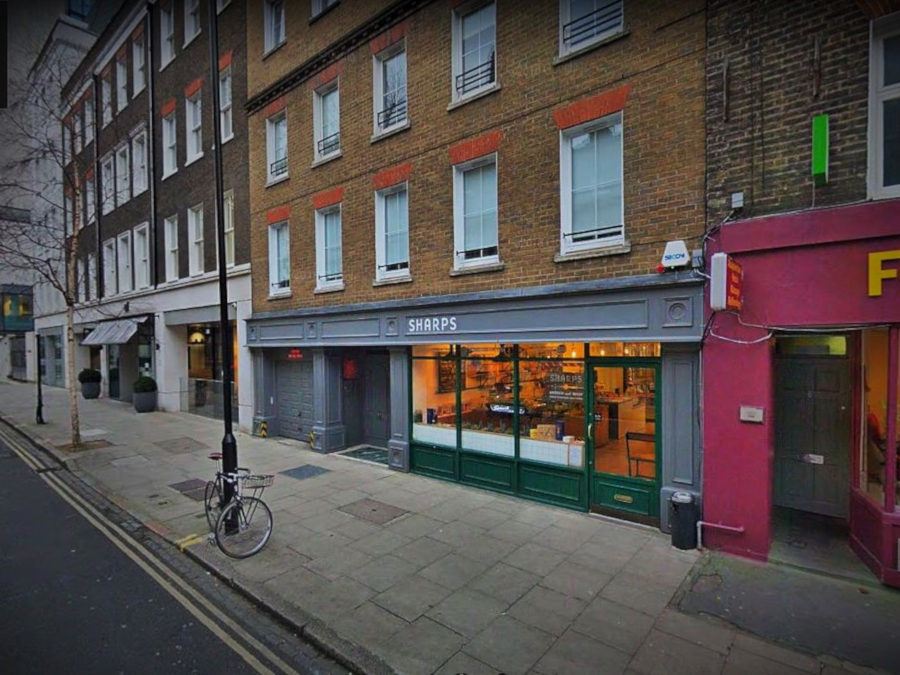 Roger says the videos are shot in Windmill Street at Televisual, a long-gone film facility supplying the equipment as well as the studio. However, the precise location is unknown probably because this Televisual firm didn't seem to last long. However, I speak to a film studio expert called Martin who is as mystified as me as where this may have once existed. He can only relay that a well used film facility called TVI once exists at 9-11 Windmill Street, although they disappear by 1977. But he reckons it's quite feasible TVI's basement is a useful space to convert into a small studio for videos or interviews. However, on Martin's fascinating site, he has an image of a studio at TVI dating from 1974. It's actually a still from feature film Man About The House. He also notes it has a particularly low ceiling. What I find remarkable is a distinct similarity to the ceiling in the 5 Minutes and Rok It To The Moon video shoot. I can't believe I've found it! Roger Lunn remembers the ceiling too: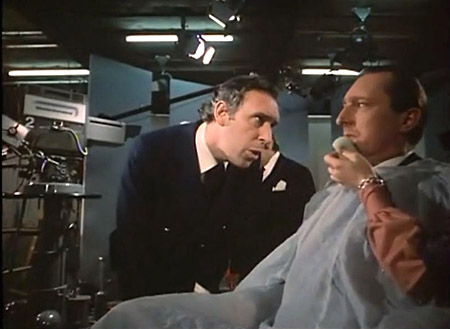 "It had a really low ceiling and not a lot of room at all, but it made for a nice environment to film. I don't think they'd ever done a promo there before. But It was a good experience and a very good learning curve. I've always been interested filming the performer's faces and how their hands work on guitars, drums, etc., and with some close-ups and several cameras, that made for two great videos done in only three hours. It had to be that quick because everything was just so expensive, what with the crew, the kit, rent of the studio, and so on. Fast and furious times with not much money in terms of production values. It was a very naive time in the promo video business. I mean, it was only twenty years from the advent of rock 'n' roll, so it would be pretty naive. Punk was the first major mass movement in music since then, and the promo caught up with technology as punk came along."
"We were testing the water - nobody knew what to do - and that naive scenario is what punk needed. The last promo I did was Flowers in the Dirt by Paul McCartney in 1989 where the budget was about a hundred grand. Nowadays they spend an enormous amount of money compared to back in the '70s."
Gigantic budgets don't guarantee tremendous videos. Take David Bowie's Ashes To Ashes - directed by David Mallet - costing $582,000, while Michael Jackson's Thriller video from John Landis is close to midnight at a ghoulish $800,000. Both are pretty rubbish it has to be said!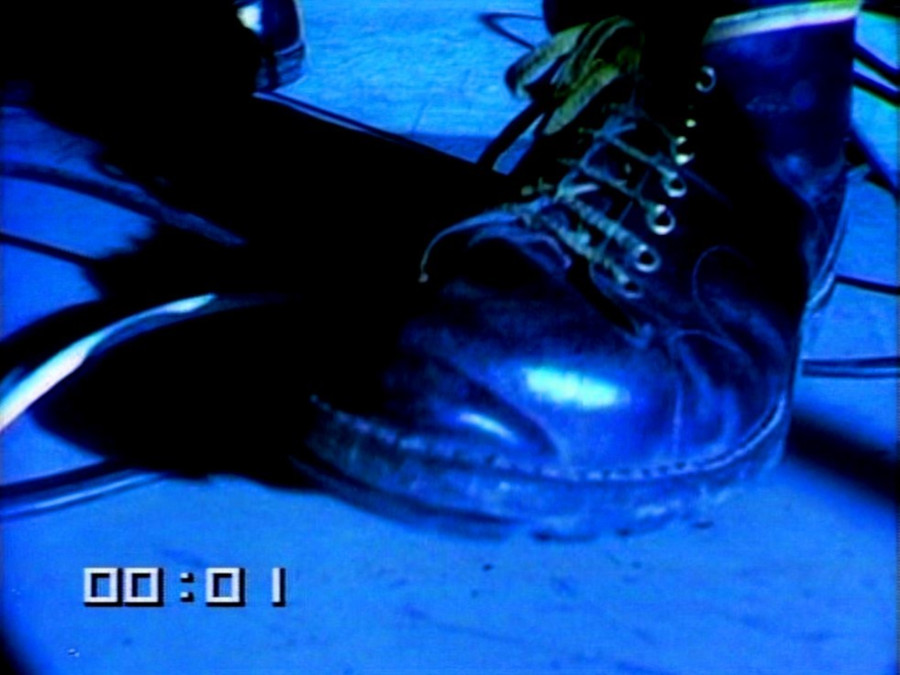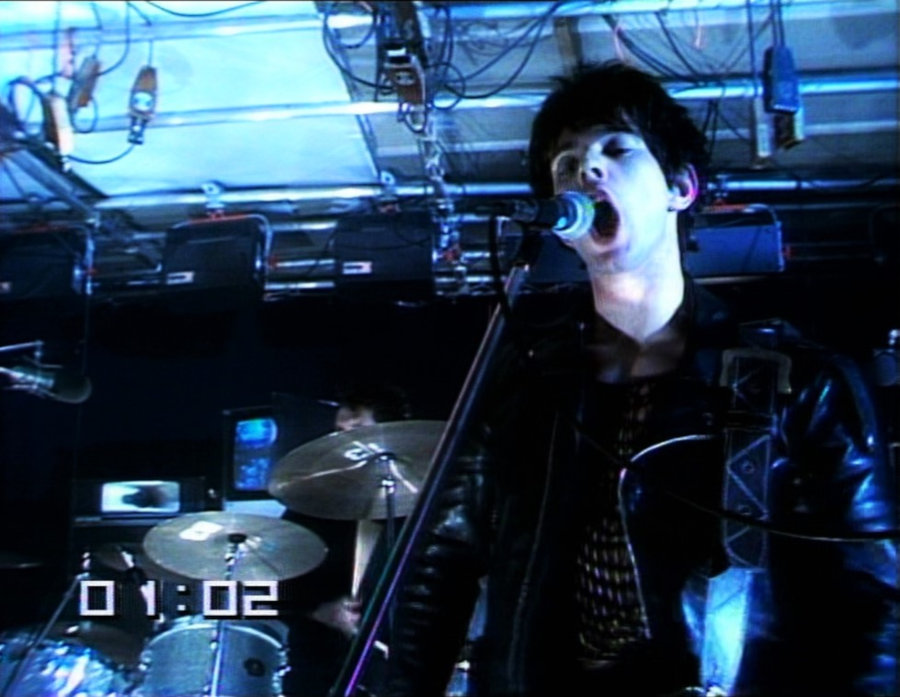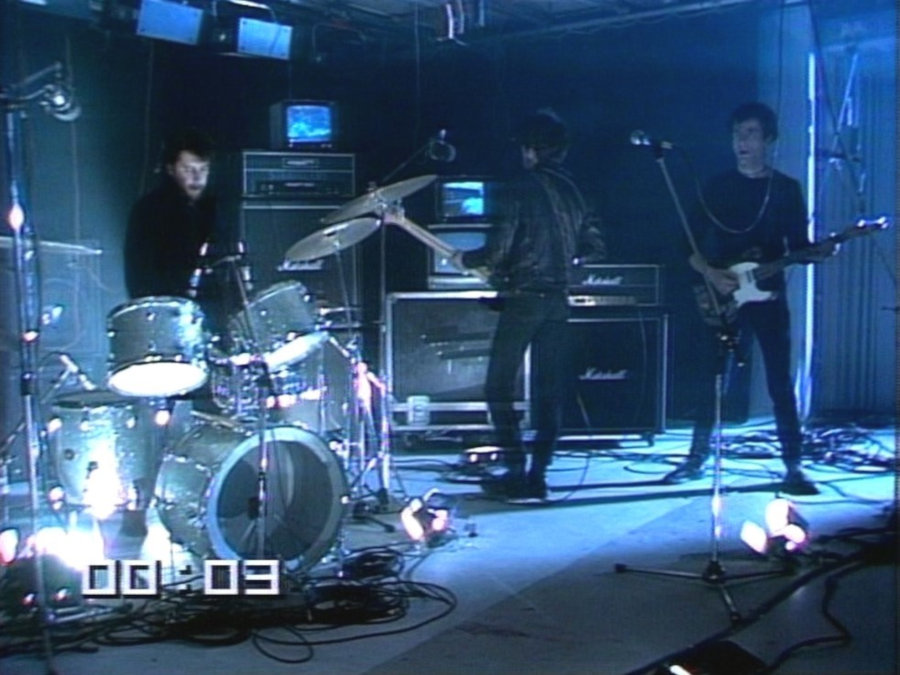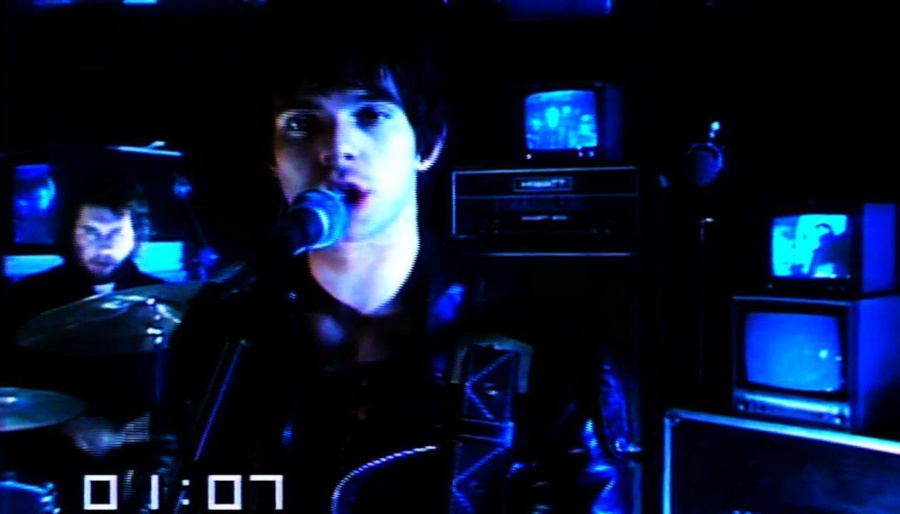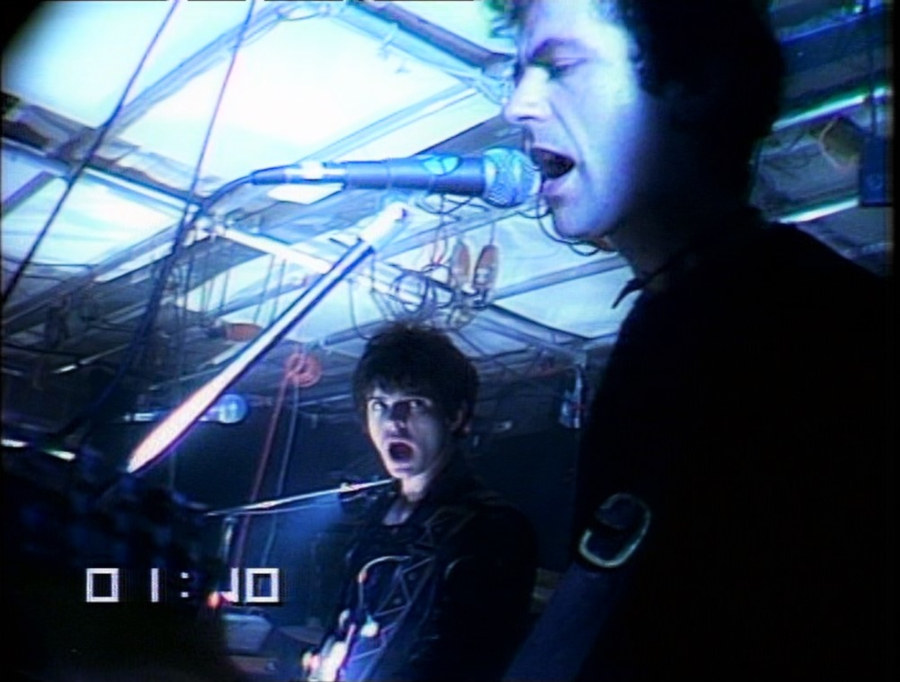 The 5 Minutes video is brilliant. It's timeless too - except for the clock! Not just Tiswas, but TOTP educate the nation with transmissions on 9th and 23rd February 1978. The tune is really quite a unique sonic departure and I remember the second it goes out on Radio One, Saturday morning with DJ Dave Lee Travis. I pump up the volume - the teak transistor rattles - and it's not the only thing rattling. For when Hairy Cornflake makes his announcement at the end - it's The Stranglers with 5 Minutes - Dad patiently (if not politely) pauses before he provides his feedback. Not that anyone asks for it.
"That - is - FUCKING - SHIT!" Like when Pretty Vacant goes out on TOTP and Dad adds a "disgusting shit!" for optimum impact, with eyes full of fear and hate. I vacate the Jukebox Jury breakfast table and leave Dad with DLT's Snooker on the Radio segment and so World War Three is narrowly forestalled. About a year on, Dad (aka Harry) is heard singing along to Don't Bring Harry while decorating. Golden Brown too, more recently, in his workshop. After his 2016 death, I discover a Stranglers compilation in his car, although 5 Minutes is not a feature on the Decade CD as it is fucking shit. So I think he grew to like the music of The Stranglers albeit begrudgingly. Mum too: like, when they touched down at Gatwick back in 1990, and with one foot into the arrivals, Mum reveals that Hugh has left The Stranglers and look, here it is in the Daily Mirror. "But, but.." I mutter as Mum has the folded out pop page, "I was only watching them at Ally Pally last week..." Yet my Mum finds out before me, on a Mediterranean island one thousand air miles away. So red tops are on sale in Sardinia and for one reason or another, parents can sometimes appreciate their offspring's music in the end. 5 Minutes only marginally misses a Top 10 placement in February 1978.
To be continued...