HOME FEATURES LIVE SPIKED BOOKS SHOP WISH LIST SPECIAL GUESTS LINKS CONTACT US MAGAZINES
Strangled Editorial update…

WELCOME TO STRANGLED - the unofficial Stranglers site – and home to The Burning Up Times PDF. Born on Friday 16th September 2005 to house debut issue 'In The Shadows', Strangled.co.uk has gone from strength to strength, thanks to submissions from the loyal fans of The Stranglers. Did you know that Issue 2 'Second Coming' received a staggering 2,700 hits in its first 24 hours online!? With five exclusive free-to-download PDFs now complete – plus live reviews, images and features elsewhere - Strangled is fast approaching an incredible 500,000 hits. I'd like to take this opportunity to thank everyone who helped and for all the kind words, support and enthusiasm you've shown over the past five years.

Unfortunately, having survived as a non-profit making labour-of-love, webhosting costs have almost doubled in this time period. At first it was never an issue, and in fairness, some of this increase is attributable to extra webspace purchased to house increased webcontent in recent times. But with costs escalating, it's only reasonable to let site visitors have the chance to make a small donation to keep Strangled going, rather than one person forking out. And it doesn't have to be much: if 40 fans sent the price of a pint, Strangled will remain afloat until 2012.

So if you've never donated (or contributed for that matter) but have been meaning to, now is the time. For PayPal account holders, it's simple. Just click the button. For other methods, please email me. Once again, thank you for your continued support - thank you also to those visitors who have previously donated - and let's hope unofficial Strangling continues. Your editor-at-large, Gary.
---
| | |
| --- | --- |
| V... | Saturday 25th February 2012 |
It has been announced the band are to play V Festival this August following their V debut in 2008. Tickets go on sale this Friday for the 18th and 19th August weekender at Chelmsford's Hyland's Park and Staffordshire's Weston Park. Rabar Weston Park. Rabarock Festival in Estonia is also confirmed for 16th June.

| | |
| --- | --- |
| JJ on TV... | Thursday 2nd February 2012 |
JJ is appearing on the One Show on BBC1 Friday evening.
Hear Time Was Once On My Side focus track HERE

One Giant step…
As we approach the 35th anniversary of debut album Rattus Norvegicus, The Stranglers are set to release their 17th album called Giants, which is due out early March. However, fans quick to purchase the forthcoming Weekendinblack Convention DVD Box Set will have their own Giants ahead of the rest, lucky them! Already sizeable hype heralds the unleashing of Giants, following-up 2006's Suite XVI with what JJ has described as their most eclectic album ever. Readers may recall JJ's teaser several months back when he revealed this album was: 'Stranglers-Motown, a typical Stranglers album, with lots of weird time-signatures, interesting subject matter and virtuoso music.' Intriguing..! The album comprises ten tracks, notably featuring 'a heavy metal tango' sung in Spanish! But perhaps even more fascinating is that Giants kicks off with the band's first instrumental opener since Waltzinblack. The track listing is as follows:
G I A N T S

ANOTHER CAMDEN AFTERNOON
FREEDOM IS INSANE
GIANTS
LOWLANDS
BOOM BOOM
MY FICKLE RESOLVE
TIME WAS ONCE ON MY SIDE
MERCURY RISING
ADIOS [TANGO]
15 STEPS
Written amid tours and festivals, Giants is almost three years in the making. It comes after a gigantic 5 year album hiatus, bar the odd compilation album. One of which - Decades Apart - brought us two new tracks, I Don't See The World Like You Do and the punchy Retro Rockets back in 2010.

The first two tracks on Giants originate from before all that: once a contender for Suite XVI, Freedom Is Insane broke ice in its present form last March when it slipped into the Black And Blue Tour set list. Many sensed enough quirk and distinctive Strangleriness to tick boxes and press buttons, although it has to be said that some fans were divided at first. However, it was warmly received by the time of November's Weekendinblack Convention, along with the other newbies they performed live, such as Lowlands, Boom Boom, My Fickle Resolve and the eponymous track.

With Louis Nicastro at the mixing console, Convention compere John Robb says that Giants production is key: 'It's sharp, energetic and raw.' A fan insider says the distinctive trademark bass lines and synth runs feature heavily, as do strapping melodies and some odd time sigs for good measure. Baz adds adjectives like 'very greasy, very British… nice guitar riffs… JJ's best vocal performances ever… a lovely swirling keyboard riff… and Dave's solo at the end is sublime.'

You may also remember it is JJ's intention for this to be the best album they've done, and album expectation has rarely been higher. But could it be their last? Potential focus track Time Was Once On My Side is said to be a hark back to their punchy punk past, with its theme alluding to no one getting any younger. Yet Jet Black – tagged the oldest man in British rock at the ripe old age of 73 – shows few signs of retirement. But just how long can both he and the band carry on? Heroically battling his various health issues, as much as he says he enjoys touring, it is understandably gruelling, as are making albums. But you cannot help wonder how many other bands can withstand a whopping 38 years on the road? And still remain sane? And alive?! On the subject of Jet, according to one recent interview, JJ says Jet shows few signs of winding down: 'I think he wants to carry on until he dies onstage.'

Hopefully, that won't be the case as the band prepare for their 41-date Tour of UK and Europe, starting in Leeds on March 1st – with London's Roundhouse already a sell-out – with plans afoot to perform in South America for the first time in their career.

Until then, it all hangs on Giants… at least until the follow-up! Due out on March 5th, Giants will also come in a limited 2CD pack which will feature the Convention acoustic set, plus there will be a limited edition vinyl LP too. And what do we think of the cover art? Hanging around? Four noosemen of the Apocalypse? The jury is still out here at Strangled!

| | |
| --- | --- |
| Charity gig... | Saturday 20th August 2011 |
Finchley Boy Al Hillier has been in touch with news of a charity gig.
| | |
| --- | --- |
| Heaven or Elpee | Tuesday 26th July 2011 |
Word reaches us that 1991's Stranglers In The Night album is to be re-released in mid-August featuring re-jigged artwork (an improved version of the white cover) plus bonus tracks of the b-sides Coffee Shop and So Uncool. At the moment we don't know if there are any other tracks featured. The source is thought to be European company and will be a very limited edition. Delving further back into the 80s catalogue, a Dutch company is to release two (double) LPs in vinyl format: Aural Sculpture and Feline both have bonus tracks included.
Tuesday 7th June 2011

Martin Rushent has died

The man, the myth: producer Martin Rushent has passed away. To anyone who knows anything about studios – in fact, anyone with a pair of eyes and ears – it was blatantly clear that Martin was the king of the control room. I witnessed some of his wizardry at his state-of-the-art home studio in an upstairs room in a house in Upper Basildon, mixing, twiddling, EQ-ing, fading. He was a sorcerer. He said his job was to make dreams come true in the studio. The dreams of the many, many musicians he worked with. Bassey, Bolan, Stranglers, Buzzcocks, Visage, Human League; the things that dreams are made of. The list is endless. He told jokes – bad ones at that – and filled the studio, the pub or his own back garden with life. You see, Martin was larger than life. He swore like swearing was going out of fashion and he smoked like a trooper. A bon vivant sucking on Camels and knocking back Rioja like there was a drought on. A talented, chatty, friendly, helpful dream-maker.
He was also honest to a fault, had an opinion on everything, and knew how everything worked. The Red Lion was his favourite local where we supped and chatted. Most of it was published! But then I took out my camera to snap him. Suddenly the control freak in him came out. He insisted on doctoring his photos for publication in The Burning Up Times, but I also insisted I could do that perfectly well, and I told him: 'You don't need Paint Shop – you're already beautiful… inside.' He filled the bar with laughter and more cigarette smoke and got another round in. After, we headed back to his home, his studio, and he made me part of his family. As a person whose hobby is music, I heard mixes that had yet to see the light of day, and my humble opinions were genuinely valued by the great man. But Martin was also the best interviewee anybody could ever imagine interviewing, and I came away from his home that sunny Sunday afternoon on cloud nine, not just with a Dictaphone jam-packed with facts, but because he had treated me, looked after me and entertained me non stop. We got on. He had plans to nurture me in the skills of a studio engineer. What better person to teach me, I remember saying over and over on the way home.
But Martin was always busy, but often on Facebook: last week he was looking for more artists to record. I think he loved meeting people as much as he loved mixing their music. He asked Facebookers what the going rate was, as he'd have to charge something. A couple of weeks before, he announced there was a beer festival in July at the Red Lion, and tied it up with his upcoming birthday by telling everyone that if they knew him – or wanted to say hello – they could come down and join in with the festivities. The event was getting near – I wanted to go – so me and the missus were on the verge of making arrangements to get down there for that upcoming weekend, when… I discover on Facebook of Martin's passing. Time ran out. From one sunny, funny Sunday to a gloom-filled Sunday with the rain pissing down outside as I try to read those words over and over again… Martin Rushent has passed away. He's probably having a nice glass of red now. And I think of all the things I never got to ask him... and I rue the opportunity that fell apart to work alongside him. I will miss the old bugger. Once met, you'll never forget Martin Rushent. Rest in peace. And as far as The Stranglers go, they sounded best when Martin was in the chair. Fact.
Gary Kent
| | |
| --- | --- |
| My poker face... | Monday 15th November 2010 |
You can find the latest images of the band to promote next years Black And Blue tour HERE

Following on from the UK tour, the band play a handful of acoustic dates in Holland and Belgium in April with percussionist Neil Sparkes. See Strangled LIVE.
| | |
| --- | --- |
| Black and Blues... | Sunday 3rd October 2010 |
| | |
| --- | --- |
| | Fantastic news for R&B fans: Wilko Johnson - former Dr. Feelgood guitarist and star of Oil City Confidential - will be providing the support on The Stranglers Black And Blue Tour. Anyone who has seen Wilko in action will already know his shows are not to be missed, so get down the front early! |
| | |
| --- | --- |
| Stranglers 2011 dates... | Monday 13th September 2010 |
| | |
| --- | --- |
| Stranglers live... | Monday 16th August 2010 |
There's more activity in the live pipe for 2011 when the band go off once again round the UK. The tour is expected to extend to 15 dates during March, although details have yet to be confirmed. Strangled is wet with anticipation of hearing new material planned for the shows. Meanwhile…
New Stranglers site...
Strangled has a new addition…

In case you didn't know, there's a Strangled.co.uk Facebook. Stranglers fans can indulge in even more online Stranglers, share photos, add comments… and you might even get to find out what goes on behind the scenes of this very website! Who's writing what about whom and when, as well as news updates and stuff. Spread the word - click HERE.
| | |
| --- | --- |
| Gig chat... | Wednesday 14th July 2010 |
With some summer festivals under their belts, The Stranglers appearance at T in the Park on Sunday seems to have been an unmitigated success, just like all the other dates. JJ:
'We've now completed the big ones. Slovakia was great – Ireland and Scotland were slightly wet and mudfests. But everyone had a good time nevertheless. Glastonbury was awesome.'
Meanwhile, Baz appears in the latest video interview from our French friends Anne-Marie and Bernard of Rock-interviews. HERE
| | |
| --- | --- |
| JJ's last 24 hours... | Wednesday 24th March 2010 |

Thanks to Robin from ClashMusic, here's JJ's take on his last day on earth HERE

© JJ image: Mike Jones
| | |
| --- | --- |
| JJ on Radio 2... | Wednesday 17th March 2010 |
| | |
| --- | --- |
| | You may have caught JJ on Johnnie Walker's excellent Sounds Of The 70s Show on Radio 2 on Sunday. Hear it again on BBC iPLayer – before any BBC cutbacks! |
| | |
| --- | --- |
| Wasting Time/Social Secs... | Saturday 6th March 2010 |
Call it what you will! Wasting Time or Social Secs - hear the full version HERE

Also, BBC iPlayer has the Radio Scotland interview with Baz and JJ up.

For a limited period only HERE
| | |
| --- | --- |
| JJ on Janice Long R2 show... | Saturday 27th February 2010 |
Cool interview with JJ HERE
| | |
| --- | --- |
| Stranglers Live DVD... Summer festival dates... | Wednesday 24th February 2010 |
Rumours of the upcoming London date being filmed are true: the Hammersmith Apollo gig is to be recorded for a DVD release set for May. You can pre-order your copy HERE
More summer festivals have also been added, including Greece, Bulgaria and a return trip to T in the Park in Scotland. All this, in the week that download-only single Retro Rockets takes off into the public domain… have you got yours yet?
| | |
| --- | --- |
| Radio interviews - Glastonbury! | Saturday 20th February 2010 |
Steve Lamacq's Roundtable featuring JJ now on BBC iPlayer HERE
And JJ also appears on Planet Rock with Nicky Horne: the Hugh reformation is addressed, and JJ announces some exciting news re: Glastonbury 2010 HERE
| | |
| --- | --- |
| Retro track from 1979 unearthed - new 2010 track revealed! | Saturday 13th February 2010 |
Is this a palimpsest? I bet we've all tried to find the original version of Yellowcake UF6? You know, Nuclear Device's instrumental b-side spun in reverse on the turntable. Now we get to finally witness the Raven-era song as it was intended – spun the correct way this time – only now with the original vocals! All thanks to Amazon's preview!
While you're there, check out the newest Stranglers track too!
Wasting Time HERE
I Don't See The World Like You Do HERE
| | |
| --- | --- |
| Tour de force... | Tuesday 9th February 2010 |
In the run up to the UK tour kicking off in Glasgow on the 26th, the band remains busy in the studio during February. But JJ finds time to tease us with 'lots on interesting things are in the pipeline…' but refuses point blank to divulge! Sounds exciting… While on the subject of the upcoming dates, JJ adds: 'Jet seems to be on form so I'm hopeful he will do the tour. He didn't come to Greece, which was just as well because the amount of smoke there would have caused problems for him. However, those three shows went down very well.'
| | |
| --- | --- |
| Stranglers rocket to the moon... | Tuesday 26th January 2010 |
New song Retro Rockets will be out on February 22nd as a download only single, tying in with the latest compilation album, Decades Apart, which is due out on March 1st on CD. Interestingly, this new compo differs from the other 300 inasmuch that it features each incarnation of the band, and is top 'n' tailed with two great new tunes, I Don't See The World Like You Do and the aforementioned Retro Rockets. Top 'n' tailed… carrot… dangle, geddit?

CD1
Retro Rockets
Get A Grip On Yourself
Peaches
Go Buddy Go
Something Better Change
No More Heroes
5 Minutes
Nice 'n' Sleazy
Walk On By
Duchess
Nuclear Device
Waltzinblack
Golden Brown
La Folie
Strange Little Girl
European Female
Skin Deep
No Mercy


CD2
Always The Sun
Nice In Nice
All Day and All Of The Night
96 Tears
Heaven Or Hell
Sugar Bullets
Time to Die
Golden Boy
Lies and Deception
In Heaven She Walks
Coup de Grace
Norfolk Coast
Big Thing Coming
Long Black Veil
Unbroken
Spectre of Love
I Don't See The World Like You Do

Meanwhile here's the latest radio interview JJ and Baz did: HERE and HERE
| | |
| --- | --- |
| New track... | Thursday 21st January 2010 |
They aired Retro Rockets live in Leamington - now a teaser of the studio version HERE
| | |
| --- | --- |
| Live in Europe | Monday 9th November 2009 |
The Jet Black Appreciation Society on MySpace has some news regarding next years live concerts: 'Our sources tell us that the Stranglers 'Decades Apart' UK tour 2010 will continue with a short European leg before heading off to Japan for three gigs. Get ready to tango in Paris, Leuven and Amsterdam at the end of March! The Paris gig has been confirmed as March 25th at La Bataclan, however, the other two dates are as yet UNCONFIRMED, but would be the two days following the Paris gig.'

http://blogs.myspace.com/jetblackappsoc
| | |
| --- | --- |
| Stranglers to start work on new album in October | Monday 28th September 2009 |
JJ Burnel talked to The Burning Up Times this week with news The Stranglers will be camped out in Bath this winter creating their next album. No details are forthcoming as yet, and he is content with the way things are going. In Japan with three of his Shidokan karate students, one of whom is competing in the All Japan Tournament this week, he tells us: "The summer festival season is over and on my return in October we will be starting work on the next album. I will have a week before going to Bath for the winter." The late summer non-festival UK gigs were a particular highlight, especially with the continued healthy return of drummer Mr Black: "Jet acquitted himself very well and I suspect the re-introduction of material which wasn't necessarily Greatest Hits gave us a bit of a boost." Quizzed on the recently un-earthed footage of the band back in 1977 from French TV he declares: "Where was it filmed? No idea where, but the TV presenter became huge in France, called Yves Mourroussi. A very young Burnel indeed and quite an aggressive little bastard at the time!" Here's hoping he hasn't totally lost his edge for the recordings that will spring forth over the coming months...
| | |
| --- | --- |
| Decade theory: another compo! | Wednesday 9th September 2009 |
A recent budget-priced Stranglers compilation has caught our eye at Strangled. Decade features songs from 1981 to 1990 and includes nine singles and seven album tracks, some of which are compilation virgins.

1 - Golden Brown
2 - Strange Little Girl
3 - European Female
4 - All Roads Lead To Rome
5 - Skin Deep
6 - No Mercy
7 - Spain
8 - North Winds
9 - Always The Sun
10 - Nice In Nice
11 - Was It You?
12 - All Day & All Of The Night
13 - 96 Tears
14 - You'll Always Reap What You Sow
15 - Never Say Goodbye
16 - Never To Look Back

That's not all. According to an insider, Sony Music are releasing a five CD box set on 28th September. This comes after the company failed to release the 4240 Greatest Hits last year.
Proof HERE
| | |
| --- | --- |
| Break a leg! Paul shows 'em on stage... | Saturday 29th August 2009 |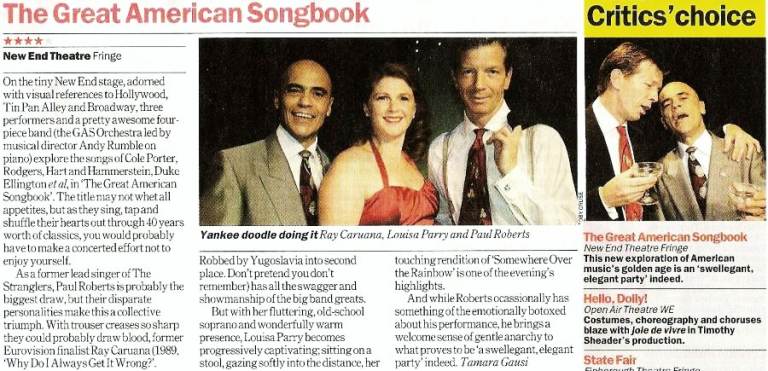 Paul Roberts is appearing in a London stage musical performing classic American show songs at the New End Theatre, 27 New End, Hampstead, London NW3 1JD until 13th September. Some may have seen him on BBC TV promoting the show. We at Strangled wish our erstwhile Strangler all the very best with the latest project.
While we're on the subject, just in case you didn't catch it, Paul shows off his comedic bent in a short promo for one of his recent shows:
Comedy Store vid HERE
New End Theatre HERE
Paul's site HERE
| | |
| --- | --- |
| JJ in Sunday Express | Tuesday 7th July 2009 |
'Ian was completely right,' says JJ, 'and after that I had total respect for him. It was a good lesson and it reminded us not to get above ourselves.'

In Strangled Features, we unearth a rare Jet Black radio interview given on the day Hugh was sentenced for drug possession.

In the Sunday Express Supplement (05.06.09, p.57) is JJ's favourite photograph – our bass man with Ian Dury backstage at The Rainbow – when guests filled when Hugh was inside. We sent along the shot which originally appeared in Strangled magazine and cleaned it up for publication. It may have been used? But in the text, JJ recalls the Rainbow event, and also their first encounter while filming the 5 Minutes video. Ian was also filming there, and the band interrupted his shoot by being loud in the dressing room. After tearing them off a strip, Ian walked out and The Stranglers were left looking at each other in astonishment.
| | |
| --- | --- |
| Euroman Cometh PDF out on 09.05.09 | Wednesday 29th April 2009 |
| | | |
| --- | --- | --- |
| | We are pleased to announce that May 9th will see the latest in our free-to-download online magazines. 'Ode To Joy' celebrates 30 years since JJ's Euroman Cometh album, and the publication date is a particularly pertinent one: it also happens to be Europe Day which, as the Schuman Declaration proposed, was the start of the creation of what we now know as the European Union in 1950. However, in true Europhile form, an Esperanto version of our online magazine has been shelved! | |
| | |
| --- | --- |
| Burning Up Times PDF | Monday 9th March 2009 |
The next PDF will be on JJ's Euroman Cometh album. Publishing date will be announced soon to coincide with Euroman's 30th anniversary celebration. For this, we are looking for input from fans for the regular section - 'What Euroman means to me…' – where and when you bought the LP? What tracks stand out? What does it remind you of nowadays? Did you catch the Eurotour? Please email:

Submission closing date: 22nd March 2009.
| | |
| --- | --- |
| Euromen Cometh – with album plans from JJ… | Wednesday 7th January 2009 |
JJ met The Burning Up Times at the weekend for our forthcoming feature on Euroman Cometh due out in the next month or so, in time for the 30th anniversary of its release. Fittingly, he was about to leave for The Stranglers' European Tour and graciously agreed to be interviewed on his last day in London before embarking on the tour bus for Belgium and beyond. We found him looking relaxed and in great spirits after a busy training session in the gym. Over a couple of drinks, JJ had this to say:
'On the back of the amazing UK Tour we're really looking forward to playing Europe. But I can't wait to get working on the next album. The tour bus will enable us to work on songs in between gigs because there are various lounges within. So me and Baz will be taking our acoustic guitars to work on new stuff.'
JJ was particularly eager to nail down the arrangement for one song that remains close to his heart: 'I've written possibly the best song I've done. It's quite a long track - in acoustic form at the moment – and nine months in the making. It's called Goodbye – but don't read anything into that! I want this album recorded this year and out in 2010.'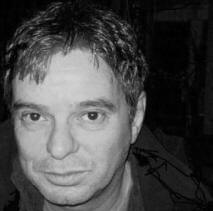 JJ enthused on the remarkable chemistry within the band at the moment and added: 'Jet has been fantastic and Dave is playing his best keyboards. Baz is like he's been born a Strangler isn't he? He's a brilliant guitarist and treats the old guitar lines with the greatest respect, like a classical musician.'
Festivals are planned for the summer, but agreements won't be struck until March or so. And on the mooted big name support slot, JJ said: 'Nothing's definite yet but we're top of the list. But then - the way we're playing right now - I wouldn't want to follow us!'
As the Euroman Cometh feature being typed up as you read this, meanwhile we expect some grand write-ups from our correspondents on the European dates.
JJ, West London 03.01.09 © Gary Kent

| | |
| --- | --- |
| 4240 canned by Sony... | Monday 22nd December 2008 |
| | |
| --- | --- |
| | Sony BMG will not be releasing greatest hits package 4240. JJ Burnel tells The Burning Up Times: "Sony have completely fucked up. A lot of effort was put in getting licensing from EMI and what have you, and there was going to be a DVD. At first they said they weren't going to release it for the tour, so we said, well OK, sod you, we can tour without the album. And we've just had the most successful tour financially in 25 years. Then Sony were going to put it out in January, and now they're saying they're not releasing it at all. Useless." Clearly the credit crunch has something to do with their decision. But JJ appears unflustered by Sony's attitude and is optimistic about the whole Stranglers enterprise. "We doubled our numbers on the last outing. People are coming out to see us." And the feeling is they may have nabbed a few Pogues fans after the recent gig in Manchester. They are about to embark on a huge European tour, by bus, and have been approached to play with one of the world's biggest acts in 2010. "We're very busy at the moment," says Burnel. Sony are definitely off the Christmas card list, then. |
| | |
| --- | --- |
| Festive Greetings! | Monday 15th December 2008 |
Don't know about the band, but we know Stranglers fans that are still recovering from that storming UK tour! And so now the final gig of the year has been played, it seems like yesterday the band were preparing for the summer festivals: what an amazing year! And seeing Jet back behind the kit has brought a smile (and the odd tear) to the face of many a Stranglers fan – and now we all look forward to next year's European dates – and also your live reviews and photos. 2008 saw not one, but two issues of The Burning Up Times, plus the odd interview – with some amazing demos unearthed in the process. On behalf of the team, we would like to wish all our readers a very Merry Christmas and a Happy New Year – and a big thank you for your continued support.

Oh, and enjoy your latest gift. Just call it a Xmas present from us!
| | |
| --- | --- |
| JJ on Jet... | Monday 6th October 2008 |
JJ has been busy: "I returned from Sri Lanka on Tuesday after we had won the heavyweight and middleweight titles in a full contact tournament only to fly back out to Dubai the following day for The Stranglers gig." With a full day of newspaper interviews underway as you read this, JJ is back at Charlton Farm for more rehearsals tomorrow in preparation for the Autumn Tour: "Good news is that Jet is likely to be fit for the first few shows," continues JJ, " - and we'll take it from there. If he gets tired we'll do it with Ian until he's strong again."
| | |
| --- | --- |
| Let's Tango In Paris – and Gent! Trip update… | Tuesday 30th September 2008 |
Following confirmation of The Stranglers European tour next year, details concerning the proposed coach trip to see the band have emerged from trip organiser Owen – with not one, but two concerts planned.

Departing from Central London on Thursday 5th February 2009 and returning on Saturday 7th - the itinerary will include the Paris and Gent gigs - with a hotel stop-off in between. The coach returns to London on Saturday morning around 7am. This promises to be a exciting opportunity to catch the band on their penultimate and final European dates before heading off to the Antipodes.

With costings of the trip to be finalised, Owen is presently ironing out seating logistics but will let you know as soon as possible. If you haven't already (or if you have not received a reply) please get in touch with Owen directly:
| | |
| --- | --- |
| Tour news | Saturday 20th September 2008 |
The Burning Up Times hears that the Stranglers will be touring Australia after the UK leg of the Hits tour. Details are not available to us, but if you live in Sydney, Brisbane or Melbourne you may be in for a treat!
| | |
| --- | --- |
| Issue 3 part 2 | Monday 15th September 2008 |
The Burning Up Times online magazine Issue 3, part 2 is now available to download from the homepage. Enjoy.
| | |
| --- | --- |
| Forty Two Forty: last of the summer wine? | Sunday 24th August 2008 |
Sony BMG release a new Stranglers compilation on Monday 15th September called Forty Two Forty. Apparently the CD/DVD pack includes all the promos from Epic Records - as well as clips from the 2007's Roundhouse concert. This comes just a year since the last compo, The Story So Far. It is also reportedly to be the last while the band are still going. We take it the definitive Greatest Hits package planned two years ago isn't happening…
| | |
| --- | --- |
| Advertisement | Monday 30th June 2008 |
| | |
| --- | --- |
| Never mind all the bollocks… | Friday 20th June 2008 |

As last weekend's big festival event got underway at the Isle of Wight, the Meninblack found themselves back in press hullabaloo. During an interview with Virgin Radio's Sarah Champion, JJ refuelled the old rivalry with the Sex Pistols, albeit when pushed, to comment on Lydon and co playing the same bill. In one line, JJ mocked them for playing songs from a solitary LP:
'They've had thirty years to learn one album. People should look forward to the fact they might be able to play it now.'
Clearly disturbed, Mr. Lydon swiftly counter-attacked in the Telegraph: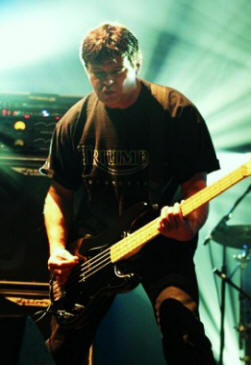 'They must have run out of money for their hairpieces if they are slagging me off.' He said. 'We only need to make one record, They're touring thirty records they could have put into one. The Stranglers are jealous because they are idiotic, there's nothing there, they don't stand for anything.
As far as we at Burning Up Times are aware, none of The Stranglers have donned hirsute appendages lately! Although we should note The Stranglers – to their credit – successfully saw out 1977, as seen in our latest PDF. As we went to press, Mr. Lydon was unavailable for comment on rumours of making a follow-up Pistols LP – a mere thirty one years on from Never Mind The Bollocks.
Also in the Virgin interview - while linking to Jimi Hendrix's famous last major live appearance in 1970 - JJ added he was born in the same hospital where Hendrix died. Baz talked of other bands citing The Stranglers as influential, mentioning the Kaiser Chiefs as being quite close at times to The Stranglers in terms of sound, particularly in the keyboard department. But no mention was made of Jet's non-appearance at the gig. Drum technician and stand-in, Ian Barnard once again gave an impressive display at the back on the night.
The Stranglers at Isle of Wight on YouTube – click HERE.
The Stranglers at Isle of Wight images – click HERE.

JJ Burnel hit by eye scare

Friday 13th June 2008

JJ Burnel has had emergency surgery to save the sight in his right eye. The drama started in the last week of May when JJ awoke to the sensation of having "vaseline smeared all over my eye". When this didn't clear up a trip to a Harley Street specialist confirmed that an emergency was afoot. Within a couple days he was under the knife for a vitrectomy, and spent the next few days recovering with an eye patch.

Unable to drive, rehearsals down on the farm stalled somewhat. It turned out the vitreous jelly in his eye had collapsed, with the threat of a subsequent detached retina. "It's 35 years of full contact karate that titled the balance, basically," said Burnel on the eve of the band's Isle of Wight show.

Luckily he'd recovered enough by last Monday and the band spent the week honing the various sets they'll be playing in the coming months. All at Burning Up Times wishes JJ well as he continues to heal and The Stranglers storm their way through the summer festival season.

Burning Issue!

Tuesday 6th May 2008
Thirty one years ago today, The Stranglers released Peaches.
Today we have published part one of Issue 3 of The Burning Up Times online magazine.
As usual, it's free to download from the Homepage. Enjoy.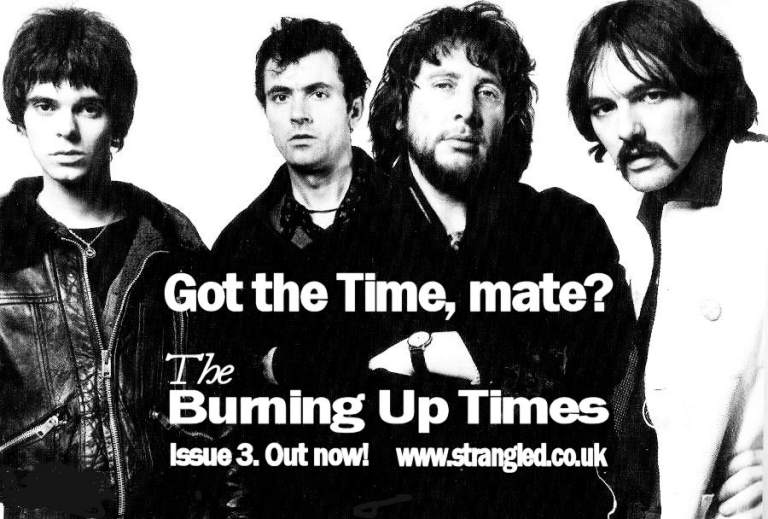 | | |
| --- | --- |
| SingalongaStranglers... | Tuesday 18th March 2008 |
There's a new book out for musicians and Stranglers collectors alike: 'The Best Of The Stranglers' features the lyrics and guitar tabs to nineteen Stranglers tunes including Grip, Hanging Around, Nuclear Device, Let Me Down Easy and Norfolk Coast. Priced at £19.45 (including UK postage and packing) it is available from: Musicroom.com

Mojo magazine have just published a Collector's Special Edition which focuses on 1978. Apart from The Stranglers, many other New Wave acts from the day are featured including Blondie, Elvis Costello, The Skids, The Jam and Devo.

In time for its silver anniversary in April, Edsel Records are to release - on CD for the first time - JJ and Dave's solo album, Fire & Water. The 1983 LP formed the basis of a film by Vincent Coudanne entitled 'Ecoutez Vos Murs'. While reflecting the experimental aspects of the post Feline-era keyboard sound, it includes one of the finest Vladimir and Olga offerings ever: here, Olga is confined to the health resort against her will while Vladimir enjoys time with his new nautical friend, Sergei. The very noir Detective Privée explores moody Gallic minimalism to great effect, thanks to Dave's evocative keyboards and JJ's polyglottics. Pop comes in the shape of Nuclear Power and Rain & Dole & Tea (and Maggie Moon from Mike Oldfield's Moonlight Shadow). There's also the noxious Dino Rap! The full track listing is as follows: 1. Liberation; 2. Rain & Dole & Tea; 3. Vladimir & Sergei; 4. Le Soir; 5. Trois Pedophiles Pour Eric Sabyr; 6. Dino Rap; 7. Nuclear Power (Yes Please); 8. Detective Privée; 9. Consequences; 10. Rain & Dole & Tea (Remix).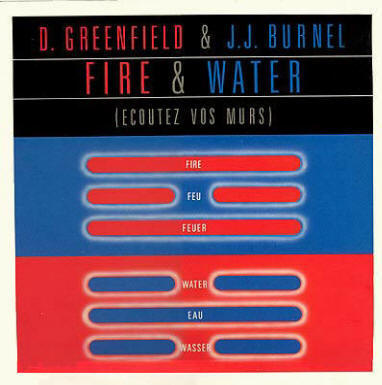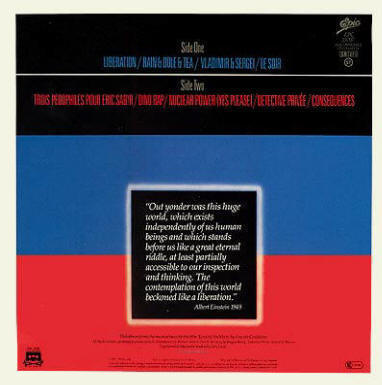 | | |
| --- | --- |
| News update; The Burning Up Times PDF | Thursday 28th February 2008 |
This is short notice - but we have a slot for an advertiser in the PDF. Issue 2 had 3,500 hits from the first night-next day alone! New readers are finding us each week. If you wish to reach our worldwide readership, email us before we change our mind: editors@strangled.co.uk. Now - the interesting stuff: with Issue 3's content door now closed, publication looks imminent as the final articles and images are being crow-barred in. Word from the Production Editor is that it's the biggest one ever - so size is everything after all. He'd also like to remind everyone that 2008 is the best year to celebrate Rattus rather than 2007 – after all, this year is the Chinese Year of the Rat! Thank you for all your emails asking about Issue 3 – and your patience.
You guessed it – it's no news week (again) in the world of The Stranglers. We have to report there's still no official word vis-à-vis any further Stranglers appearances at UK festivals - not that it really matters to fans when all the main festivals have been sold out for months! In the meantime, we are pleased to announce the winners (below) of the Features section caption competition!
Caption competition runners-up:

"Glass, bottle – bottle, glass - just like that!"
Nick, Dorset
"Human flesh is porky meat – with a nice Chianti. F-f-f-ff!"
Tony Hopkins, Surrey
"JJ was expecting a little more when he was introduced to a cheeky full bodied French piece!" Jim, Yorkshire

And the winner is:
JJ: "200 happy campers – one of me? I make that Pimm's o'clock!"
Ray Creed, Hertfordshire
| | |
| --- | --- |
| Europe a go go - all aboard the Rat Bus! | Saturday 26th January 2008 |
Fancy getting on a coach to see The Stranglers play in Europe? Burning Up Times contributor Owen Carne is planning such a thing. Obviously, no European concerts have been confirmed by the management to date, but it is hoped a European tour will happen sometime 2008, preferably summer or maybe autumn. The proposal is a return coach trip, departing from Central London, then cross-Channel, with a hotel stop-off for one night. The following night is the gig itself, with the return to Blighty straight after. Owen says this is an ideal opportunity for the uninitiated to see the band abroad, but with an eye on the logistics of travelling, he adds: "I'm hoping will be a Northern European date, Northern France, Belgium or Holland, and on a weekend," while reiterating a trip still hanging in the balance: "all this depends on official word on the band's live itinerary."

Right now he needs to gauge interest – just under 100 fans have already said they're up for it in principle - so if you haven't put your name down yet, and you are interested, or would just like some more details, then Owen would like to hear from you: mib-euro-trip2008@live.co.uk.

So, everything's up in the air until tour dates are published. Meanwhile, word has reached us on a big festival date in the UK lined up for the band this summer. It's strictly rumour, and gossip on festival line-ups is rife this time of year. All the same, our lips are sealed, naturally, until officially confirmed by the band and management. Very, very, very interesting all the same. Don't chuck away last year's unused Piz Buin just yet, eh?!
| | |
| --- | --- |
| Season's Greetings to our readers | Sunday 23rd December 2007 |
Just a quick line to wish all our visitors a very merry Christmas and happy New Year. Of course, there are some Stranglers fans out there who won't need seasons greetings - if they have been fortunate enough to obtain copies of the excellent Rattus at the Roundhouse DVD! Currently listed as out of stock – maybe Santa has a secret stash? Feedback from those who have been glued to their TV's over the past week watching the 30th anniversary gig has been nothing short of phenomenal. Congratulations to The Stranglers and all who made the night happen. Perhaps it's time to look at another upcoming anniversary-in-black..? Black And White will also be 30 years old in 2008. Enough chat – see you next year, when there will be a third PDF to download from us. It promises to be a fantastic journey... but until then...
| | |
| --- | --- |
| Roundhouse 2007 DVD; New Vlad episode | Saturday 8th December 2007 |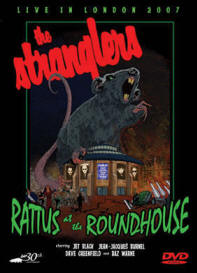 For all those who were there, and those who weren't – the 'Rattus at the Roundhouse' gig last month featuring the 1977 set-list is now available for pre-order on DVD from the official merchandise site. The disc arrived at The Stranglers offices last Monday and JJ describes it as "awesome". The disc will contain the whole set, "fuck ups and all. Well, we have to show them don't we?" says Burnel. The ill-fated repeated set will he "hidden" on the disc somewhere, but "won't be that hard to find!"
The now legendary set restart was not because the gig was being filmed says JJ. "I honestly forgot all about the filming. I just wanted to get it right. We'd lost all momentum. I put it to the vote, as you may remember, and I just decided on the spot 'what the hell, let's start from the top'. I wasn't thinking about the DVD. But then the sound went again anyway!"
Fans can also look forward to another treat. The Burning Up Times can reveal that JJ is recording the next instalment in the Vladimir saga. Last heard in Vladimir and The Pearl, Vlad makes his way from Mexico to Europe where he takes advantage of the expanded European Union to begin amassing a fortune, "a kind of Vladimir and the oligarchs…." says JJ. The as-yet untitled episode will be available for download from The Rat's Lair; no release date has been set.
Bonus features for the DVD also include some backstage soundchecking and a photo gallery. It's an all region DVD. Track listing, according to the merchandise site, is as follows: No More Heroes; Ugly; Bring On The Nubiles; Dead Ringer; Sometimes; Dagenham Dave; Goodbye Toulouse; Hanging Around; 5 Minutes; Bitching; Burning Up Time; I Feel Like A Wog; Straighten Out; Something Better Change; London Lady; Peaches; Get A Grip On Yourself; Go Buddy Go with encores of The Spectre Of Love and Duchess.
Available HERE
| | |
| --- | --- |
| Greenfield's gizmo gets blame for gig glitches | Wednesday 7th November 2007 |
No doubt Dave's keyboard rig on tour years ago may have been temperamental at times, particularly the Hammond L100. However, nothing prepared anyone for what happened at Sunday's Roundhouse concert. Keyboards cutting out caused the set to grind to a halt, and modern technology is the fault!
"It was a MIDI software error." manager Sil Willcox explained. "It's because we had a lot of equipment running underneath the stage on the night, what with the filming and everything, a lot of new equipment. That sort of thing can affect software."
The band stopped while technicians tried to fix the problem, and even replayed the entire set from the top after eight songs in. Not only that, the gig consisted of performing the same set list as 30 years ago at the same venue, plus encores: filming of the one-off special for future DVD release hung in the balance on several nervous occasions.
MIDI is the communication system between electronic musical instruments and sends messages using protocol. It can synchronize synthesizers using a timecode. It can also link MIDI synthesizers together to be played on one single synthesizer.
At his West Country farm, Sil was relieved after the techno headaches at the weekend. We wondered if this is likely to threaten the upcoming Belgian acoustic gigs.
"Well, it was fixed on the night and it went ahead, so yes it's been sorted out."
Stranglers 2008 live dates are expected to be announced in February.
Read the Roundhouse reviews in Strangled LIVE
| | |
| --- | --- |
| Stranglers fan, Stephen Reid dies, age 39 | Saturday 3rd November 2007 |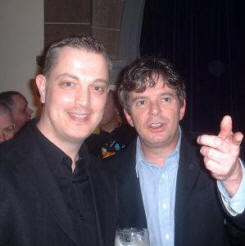 It is with deep regret news has come to The Burning Up Times of the death of Stephen Reid from East Kilbride, Scotland. His friends broke the news to other fans at Thursday's Glasgow gig. The cause was, we are told, heart failure. Stephen was just 39.

A one-time contributor to the Burning Up Times PDF, many will also know him as a knowledgeable and respected member of the MiB Forums by the name of Steveareno. His views were always a welcome addition to any discussion. Our sincere sympathies go out to his family and friends. For many of us, losing a Strangler buddy is like losing a close, close friend. Rest in peace, pal… The next PDF will be dedicated to you, sir.

Stephen with JJ at Oran Moor last year
Reader Donald MacKay sent us a few words to say about Stephen:
I first met Stephen outside the stage door of the Usher Hall in Edinburgh, where a few fans had collected to try and get a chat with Hugh before his support slot promoting Wired on the Big Country Tour. He was interested in the stuff everyone had with them for signing, and we exchanged addresses for possible swaps. Obviously he was very keen!
I bumped into him at many a gig after that, both Stranglers and Hugh solo. He was always at the front with his pals, including Brian. I know Stephen got involved with Hugh's information magazine for a while, including travelling to Hugh's home to interview him. He was an avid fan of all things Strangler related. Then a strange thing happened last Thursday night: during the gig, several yards in front of me in the crowd, I briefly caught sight of Stephen's pal Brian. So I thought, yep, good to see the usual crowd are in supporting the band. Stephen and Brian were always at gigs together, including Hugh's gigs. So naturally I'm thinking Stephen was there.

We walked out of the ABC onto the street and who is walking towards us but Brian (Brian doesn't know me so he passed by). I thought this was really odd cos he was on his own. I had previously noticed a lack of 'Steveareno' posts on the MiB Forums site, who would have been enthusing about the upcoming gigs. Also, I was going to ask him for some information for the upcoming 1977 PDF, because Stephen was an avid collector photos, press cuttings - in fact Ebay probably made half their profits from him.

So I was deeply shocked on Friday morning when I saw the news on the website. Stephen was a few years younger than me, and I knew he had a wife and kid(s) - he talked about taking his wee boy to the football.

So we have lost one of the faithful, way too young. I didn't really know him very well, but I always respected his knowledge and passion for the band and the music. He will be sadly missed but remembered, especially at future gigs. I have no doubt his presence will be there.
Deepest sympathy to all his family and friends.

Donald

| | |
| --- | --- |
| Jet Black! Jet Black! Jet Black! | Thursday 20th September 2007 |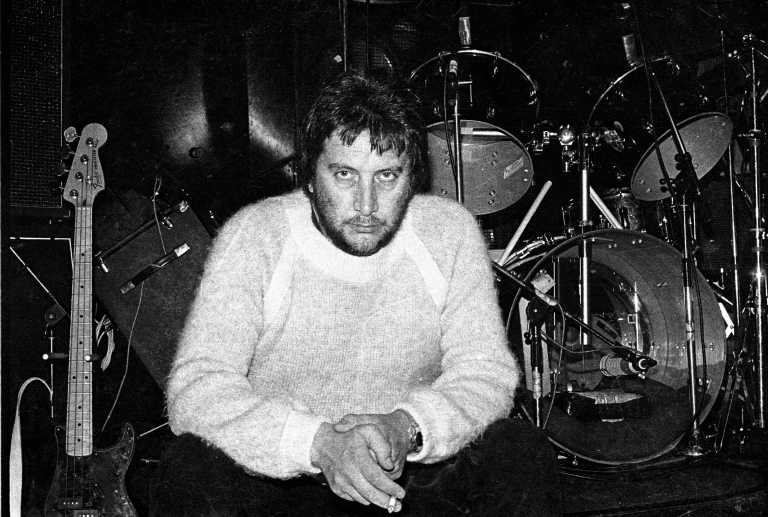 Jet Black took some time out a few moments ago to do an interview planned for the forthcoming Burning Up Times PDF. It's a real coup for us, for as you know, Jet doesn't do interviews!

We have to report our number one drummer was professionalism personified and in fine fettle, displaying no signs of laying up the drumsticks yet: "I'll probably play 'til I drop…" were his precise words. He's also looking forward immensely to the upcoming Roundhouse show, with rehearsals taking place in the West Country as you read this. One the night he says there'll be "some new oldies and some new newies,…" although he didn't divulge the precise set of songs; but he did admit it won't veer too far from the '77 Roundhouse set.

Jet was fluent as gave us an insight into the band in their halcyon era of Rattus and Heroes and the lead-up too, for Issue 3. From one of the questions, he even offered to send us the contact details of the subsequent owner of the infamous ice cream van that carted The Stranglers and all of their equipment to and from gigs in the early days. We left Jet to start a rehearsal with the rest of the band while we type the transcript. We'd like to thank manager Sil for his assistance, and naturally, Jet who gave up his time and effort for us. It has to be said - this autumn promises to be real treat for Stranglers fans.

Regarding the next PDF: we'd like to thank all concerned for their help. The bulk of the content is in but there's a fair bit of back room work still to be done, as you are no doubt aware, but we hope to have a publishing date soon. Until then, see you at the forthcoming shows! BTW… gig reviews (and photos) are always welcome here, (hint, hint!).
| | |
| --- | --- |
| Stranglers swiped from the history books? Surely not! | Sunday 19th August 2007 |
| | |
| --- | --- |
| | Incredible, isn't it? Anyway… attention men and womeninblack. Listen up. Issue 3 of The Burning Up Times PDF is awaiting your contribution – this is a celebration of Stranglers' albums Rattus Norvegicus and No More Heroes and their ground breaking year of 1977. |
Okay - fear not! We've already got some substantial interviews under our belt, so we're not asking you to hunt down the carpet fitter who glued down the orange carpet tiles in the drum booth at TW Studios for a PDF grilling – or the bloke who mended the rear brake shoes of the legendary ice cream van that carted the band about… although we wouldn't mind finding the whereabouts of it nowadays – it's a Bedford, registration number GVA 279K – last seen in Lancashire some years back. Have you seen it ? Where it is now?
Why '77? It must be said Rattus & Heroes bore a fascinating psychedelic-edged punk hallmark that became The Stranglers' benchmark. So why is it they always seem excluded in rock history? Many of us witnessed the latest erasure from pop culture in the BBC TV documentary series, 'Seven Ages of Rock': in the 'Punk' episode, they carefully swerved round The Stranglers throughout, but the irony wasn't wasted on us fans; the narrator spoke of US bands Patti Smith and The Ramones - with a Roundhouse poster in the background which was emblazoned with The Stranglers! Conspicuous by their absence, everyone knows they were at the forefront of music then. They outsold the lot.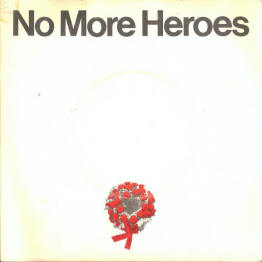 So, what we need is a solid document from EVERYONE on The Stranglers' big year – whether the literati want that or not. For Issue 3 we need YOUR take on the music, Image, impact… the best single, the coolest B-side, the most poignant album track,. Gig review, even. Did you witness the band in action? Even if you were a bystander in 1977 – don't be one in 2007. This is the fans' perspective – not telly media or rock critics. Get a grip. Get involved. Get active and scribbling to redress the balance.
Subs deadline, Saturday 1st September please. (50 - 500 words)
SINGLE CREAM
Debut single Grip underachieved at No. 44 in February 1977, but by No More Heroes,
the band had reached the top flight with 3 consecutive Top 10 chart smashes.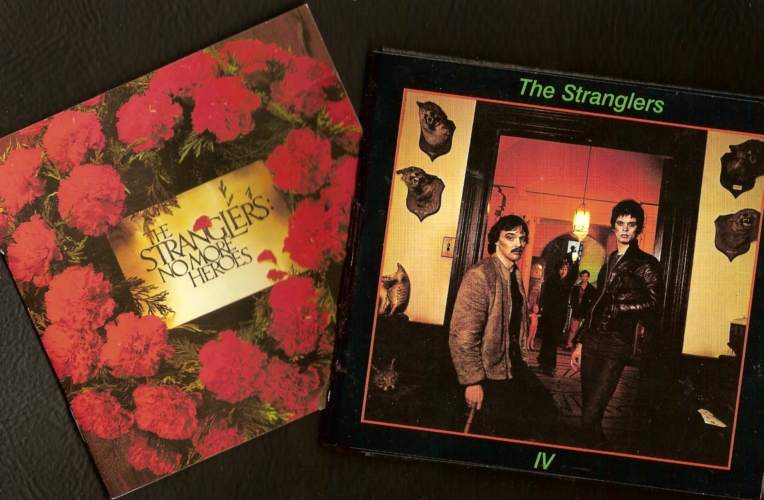 DOUBLE BUBBLE
Two LP's out, just months apart. Not only were their
singles 'overlapping' in the charts, but so were their albums!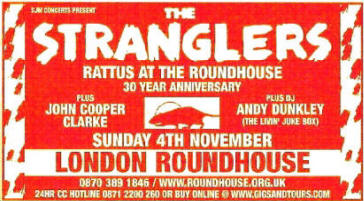 Rattus at the Roundhouse, a 30 year anniversary
Just in case you've been in a bunker for the last two months, tickets are on sale for the upcoming Stranglers' gig at London's legendary Roundhouse Theatre. This one-off event celebrates 30 years on from their record-breaking 5-night stint in November 1977 – as well as 3 decades since their albums Rattus and Heroes. The Roundhouse box office is 0870 389 1846 or online at:
The buzz among fans concerning the Roundhouse has been unprecedented, and in the spirit of the occasion, Stranglers' stalwart DJ Andy Dunkley, the Livin' Jukebox, is booked to appear along with veteran punk poet John Cooper Clarke. We had hoped Spizz could make the support slot, seeing as he played at Battersea and he is still gigging with Spizzenergi. Alas, the deal had already been struck, plus, MiB management wanted a quick clear-away before The Stranglers come on and when the cameras start to roll. The subsequent DVD will document this special event for those who can't make it. For those of us who can - make sure you bring your dentures with you when you smile at the camera. Obviously that only applies to the old crusties like us! As far as the set list goes, it is thought the band will work from an original 1977 set from the Roundhouse – with newer numbers included. Glasgow and Manchester gigs precede, and it is thought the set will remain constant throughout the 3 dates.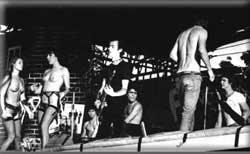 The Stranglers' diary is filling up: as we type, arrangements are underway for the band to be photographed courtesy of a 'well-known snapper from the Punk era' to promote the Roundhouse concert. A suitable and central venue is all that's required. Meanwhile, the band have just returned from the Japan dates, and an acoustic tour of Holland and Belgium has been announced for October and November, which almost rounds off a busy 2007 for The Stranglers. Next year sees JJ off to Japan for Karate duties as well as and song inspiration. And talking of 2008… it's the 30th anniversary of Black And White - and The Burning Up Times hopes the album can have a Roundhouse, or similar treatment. In this day and age, would London mayor and ex-GLC Ken Livingstone allow another Battersea Park, we wonder?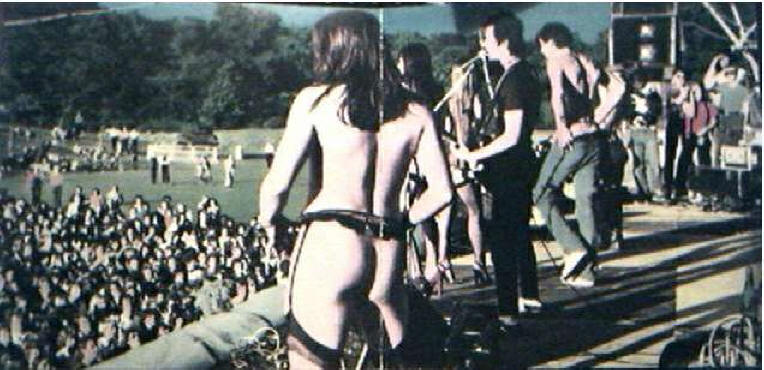 The infamous Battersea Park strippers moments before the police arrived to take down their particulars. Upcoming gigs at Strangled LIVE
| | |
| --- | --- |
| Another Stranglers compilation! | Wednesday 1st August 2007 |
Out August 13th 2007: 'The Story So Far' – a twin CD, 36-track compilation taken from all of The Stranglers' studio albums recorded for EMI including last year's 'Suite XVI' and comes listed in chronological order revealing the progression of the band; from 1977's 'Peaches' and 'No More Heroes', through 'Nuclear Device [The Wizard Of Aus]', 'Bear Cage', 'Strange Little Girl' to 'Golden Brown', 'Norfolk Coast' & 'The Spectre Of Love'. Catalogue number: EMI 3972972. We notice there are a couple of live tracks included – as well as one listed as 'explicit'!
CD1: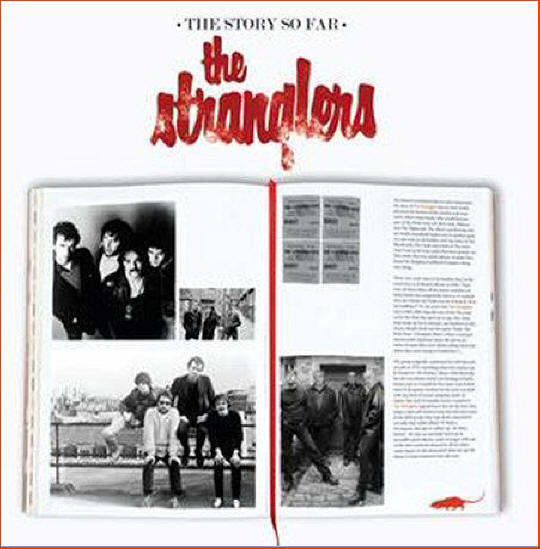 1. Peaches
2. (Get A) Grip (On Yourself)
3. London Lady
4. Ugly
5. Dagenham Dave - Live
6. I Feel Like A Wog
7. Bring On The Nubiles [explicit]
8. Bitching
9. No More Heroes
10. English Towns
11. Peasant In The Big Shitty
12. Tank
13. Sweden (All Quiet On The Eastern Front)
14. Nice N' Sleazy
15. Mean To Me
16. Walk On By
17. Shut Up
18. In The Shadows

CD2:
1. Nuclear Device (The Wizard Of Aus)
2. The Raven
3. Don't Bring Harry
4. Duchess
5. 5 Minutes - Live
6. Bear Cage
7. Just Like Nothing On Earth
8. Thrown Away
9. Waiting For The Meninblack
10. Non Stop
11. Strange Little Girl
12. Tramp
13. La Folie
14. Golden Brown
15. Big Thing Coming
16. Norfolk Coast
17. Unbroken
18. The Spectre Of Love

| | |
| --- | --- |
| Cornwell, Roberts, Ellis... | Wednesday 16th May 2007 |
Fraid there's not much to report in The Stranglers camp right now - but there are a couple of things worth mentioning about erstwhile members of the band. On Saturday 26th May, Hugh Cornwell plays a full band set at 'The Horn' in St. Albans in Hertfordshire. When he last played here (June 2005) on the eve of his brief Canadian tour, he brought the house down. We're hoping this one will be just as good. Check out his other dates HERE. If you can't make it, you can always make do with the upcoming review within these pages.
Meanwhile, Paul Roberts releases '100' on Monday 21st May. It's a live CD of the Black In Town gig at the 100 Club featuring John Ellis, and available HERE. More gigs are in the pipeline - although John tells us he won't be involved this time: "I had a great night." He says. "It was great seeing everyone again but I want to move forward now. But I hope to work with Paul in the future."

Finally… what's all this 'coming soon' on the index page, eh? It's a special feature on it's way to you - SPECIAL GUESTS will be a new section all about the extremely varied support acts of The Stranglers over the years. Bands have been tracked down and memory banks well and truly raided – just look out for the upload in 'SPECIAL GUESTS'… err, coming (very) soon!
| | |
| --- | --- |
| Word on the Burning Up Times Online PDF | Monday 7th May 2007 |

We swore there would never be another. But after much swearing, there will be! PDF Issue 3 will focus on The Stranglers' big year – 1977, and will feature all things 'Rattus Norvegicus' and 'No More Heroes' – the first time we've undertaken two albums in one go. Well, if The Stranglers could do it,… Four magnificent singles, three Top 10 hits, two smash hit albums – all in one PDF.
Initial groundwork is underway from a variety of welcome sources – and a couple of great interviews and articles have already been completed. We are also aware at first glance, this topic may have already been done to death in the media – but not by you! Which is why we are looking at what hasn't been fully covered – a fans' perspective - and what really deserves chronicling. For this, WE DO NEED YOUR CONTRIBUTIONS – your ideas, your articles, your press clippings, your thoughts, your reviews, your interviews - it's your PDF. You know the email address to get in touch. Get involved, or not. The choice is yours!
| | |
| --- | --- |
| Jet Black ill, drum tech stands in | Tuesday 6th March 2007 |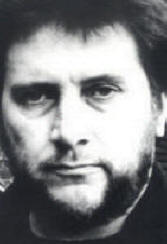 News has reached us regarding Jet's recurrent health problems. Confirmation comes as British fans mingle in Iceland. Jet's illness means he will not be performing tonight's gig in Iceland, but he will return...
One source informs us Jet's drum technician will step in for the first Stranglers gig of 2007. The following gig is on Saturday in Belgium, and then in Germany on Monday. As Stranglers fans are already aware, this is not the first time a stand-in has jumped into the breach, as drummers Robert Williams, Tim Bruce, Rat Scabies and Keith Tobe will testify over the years. Jet may be 68, but anyone who can still rock after overcoming shingles, back injuries, cyanide poisoning, and asthma to return Phoenix-like to the most durable of British rock bands, deserves not only a medal, but a well-earned rest. The Burning Up Times wishes Jet all the very best - and a very speedy recovery to return to the drum seat as soon as possible. Get well soon, Mr. Black!
| | |
| --- | --- |
| Stranglers return to Battersea, well JJ... | Saturday 24th February 2007 |
The Stranglers are booked for a charity event at Battersea, South London - or not. We've since discovered it's a JJ and Baz acoustic event, amid all the hilarity of the night. See Strangled LIVE
| | |
| --- | --- |
| Time's Out! | Friday 17th November 2006 |
Right: Time Out Letter (TO November 15-22)

Below: JJ overreacts!
| | |
| --- | --- |
| Unbroken..? | Tuesday 14th November 2006 |
Could this be the next single? eBay
| | |
| --- | --- |
| Stranglers break on verge of US tour… JJ a hero | Saturday 11th November 2006 |
The Stranglers are taking a well deserved break. And JJ tells us that the Amsterdam gig was the last of the year. Following on from the magnificent Suite XVI tour, plans for next year involve the already booked European tour. Of note, though, were JJ's thoughts on a proposed US tour, as well as Japan and Australia. The economics of touring the States have taken a beating for non-US musicians, and crew alike, as the country demands £1,000 a pop for a working visa… and the band want to take their own crew.
"I think we'll wait for the Stateside release before we make our minds up," he says. "There are various offers on the table. A West coast tour, including Vancouver in Canada. An East coast tour, to include Toronto. And a tour of the whole lot." US fans should hopefully see something of the band next year. But JJ warns: "It's got to make money, I'm not paying to go to that place!"
Other gossip includes talks for a Japanese release of Suite XVI on a local independent label. The label has been hugely successful in the last year promoting local talent and it's very keen to sign The Stranglers. Japanese gigs seem certain to happen… as does a trip to Aus while in that time zone.
JJ is pleased with the worldwide reception to the latest LP, stating again that it's already outsold Norfolk Coast. That's because it's good, offers your reporter. "No, that's not it. It's more than that. Historically the media never cared if we made good records. Something's changed. It's now cool to name check The Stranglers. New bands are talking about us. For instance the bass player in Kaiser Chiefs (Simon Rix interview here) cited me recently as one of his heroes." Well, as a lot of you out there would say, join the queue mate.
One eagle-eyed reader saw a link of the French Tour here …where it states the Nancy date has yet to be confirmed, as are all dates prior to the official site's publication. Even more observational readers have spotted the site's anachronistic logo beneath the header!
Life is sweet for Jean Jacques Burnel

Sunday 17th September 2006

The band have just finished their final rehearsal for their Suite XVI UK tour – and JJ sounds excited: "We are all really looking forward to it. We've got a pool of 20 songs rehearsed, old and new – with 5 or 6 from Suite XVI… Which ones? You'll just have to wait and see!"

Precisely twenty-eight years on from the infamous Battersea Park gig, JJ lets slip 'Threatened' is one of the oldies, having just rehearsed it 15 minutes before. JJ then teased us with talk of future plans: "We're considering going to America for 6 or 7 live dates, no more. Gone are those days of touring for months on end – we couldn't stand it!"

The future looks bright – with a soundtrack in the air ("a British gangster movie, full of thugs…") and premature news of Suite XVI's successor: "It's going to have some epic instrumental passages, as in Toiler, Down In The Sewer, in fact we're working on one at the moment. All I want to do is write - it's such a creative time, for all of us - and we're all getting on so well."

Suite XVI is in the shops tomorrow. See the reviews in Strangled FEATURES

Suite XVI UK Tour kicks off in Inverness on Tuesday. See Strangled LIVE

Spectral Formats Friday 1st September 2006

Spectre of Love is the first single from Suite XVI, released on 11th September in two formats and two covers, courtesy of cover artist Phil Johnson.

CD single...

1 - Spectre of Love

2 - Instead of This (acoustic live)

Slime-coloured 7" single...

A Side - Spectre of Love

B Side - Death & Night & Blood (live)

Spectral reviews...

There are some fans' reviews on Amazon here

... and MORE reviews of Suite XVI in Strangled FEATURES

Radio what's new? Stranglers on Radio 2… Thursday 17th August 2006

While Spectre Of Love gets a fair sniff of Radio 2 ether, Janice Long says The Stranglers are making an appearance on her September 8th show as well.

BBC Radio 2 88-91 FM

http://www.bbc.co.uk/radio2/shows/long/upcomingsessions.shtml

Stranglers live DVD & CD news!

Monday 14th August 2006

On Stage, On Screen…

The Burning Up Times hears exciting news of a new Stranglers DVD, or two. 'On Stage, On Screen' features both the electric and acoustic sets from last December's Shepherds Bush Empire gig - plus the short film Norfolk Coast, which premiered on the night, starring JJ in the lead role. The DVD features one of the last performances with Paul Roberts. Go here for details.

New single The Spectre of Love is due out on EMI on 11th September and the album, Suite XVI on 18th September. Meanwhile, Sony's compilation DVD, Definitive Stranglers - originally due out this summer looks more like an autumn release now, according to our source. We think they need to ketchup! Sauce, geddit? I'm sure someone will relish that!

Hugh Cornwell's live CD… or four!

A Hugh Cornwell live album hits the shops on Monday 25th September. Entitled 'Dirty Dozen' it features solo tracks as well Stranglers classics, taken from April 2005's triple-night residency at London's Carling Academy. However, a triple CD featuring a gargantuan 45-tracks from the Islington residency is also available via the web. 'People, Places & Pieces' can be pre-ordered here: http://www.hughcornwell.com/news.html

To coincide, Hugh embarks on a dozen-date UK tour, kicking off at Brighton's cosy Komedia on Wednesday 11th October and ending at Kings Cross Scala on Thursday 26th October. Meanwhile, we hear Hugh's Beyond Elysian Fields follow-up album is written and waiting to be recorded, with its release set for sometime next year along with a proposed American tour. Stay tuned for a cool TV interview here:
http://www.webchats.co.uk/webchat.php?ID=298&past=yes


News of a single - we call JJ for information

Thursday 20th July 2006

Sound ripples…

According to EMI's press manager, Dorothy Howe, promotional copies of Suite XVI have been strictly limited to editors of music magazines with long leading publishing dates ahead of the album's September 25th release. The Burning Up Times can confirm security is strict having been denied a copy ourselves.



But we weren't too upset..!


JJ had already kindly offered to play the entire album to the BUT editors! Imagine that - JJ playing a new Stranglers album IN YER FRONT ROOM!!! On a sultry Sunday afternoon two days after the Bilston gig, we all met up in a West London boozer before going back to devour Suite XVI. The album is their strongest for years - a great progression from Norfolk Coast.

But then last Sunday, many other fans had a chance to hear a teasing preview of the album's preceding single, the second track: The Spectre of Love - was aired on Radio 2's Janice Long's Show. And September 11th was announced as the release date.



Speaking to JJ tonight - following their successful Guilfest appearance - we checked for confirmation: "So Spectre of Love is the single, is it?" he asked, with genuine surprise [LOL] OK. Great!" At which point, he went on to explain he was not enthused with all the business end of record releases: "I can't be doing with all of that - sometimes my eyes just glaze over in these meetings. I mean - we're not a singles band, are we? I couldn't sit down a write a hit single, could you?! I'm just interested in writing and performing as a Strangler, that's all."

JJ talked briefly about the Guilfest appearance, mentioning some technical problems with the sound. We told him of the overwhelming post-gig feedback - and how it was the tightest they'd played yet. JJ was very pleased.




The deep end…

The subject switched to the new bass guitar sound, and we suggested it's not dissimilar to the treble-throbbing Black And White era - just as jagged but a bit more rounded.

"Yes - it is. Although it's a different machine - it's a Shuker signature, my very first custom bass. To think, after all these years of playing a Fender Precision, I never had a signature bass off 'em! But Shuker came along and modelled it on my old green Fender, so the neck is virtually the same width. It feels just right playing it. I can just hit a note and get it right with this bass."

With reference to a well known music rag headline circa 78, we put this to the bass-meister: "So, the twang's the thang, then JJ?"

"Ha! Definitely!"


See JJ's new bass:
www.shukerguitars.co.uk

Hear The Spectre Of Love: www.stranglenet.com

The green Fender P courtesy of: www.concertphotos.uk.com


JJ Burnel's bass rig:

JJ Burnel Signature Shuker bass
Ashdown AL-MK500 Amp Head
Ashdown ABM 900 Amp Head
Ashdown 4x10 Cab
Ashdown 1x15 Cab
The Burning Up Times PDF
Sunday 16th July 2006
Issue two of The Burning Up Times has been extremely well-received - according to you lot. In return, we would like to say a very big thank you for the overwhelming stack of emails congratulating us on the recent launch. Consensus says that it was well worth the wait. Glad you like it – don't forget it's free to download and to pass on – so spread the word! On a similar note, we've also received readers' requests for us to publish a glossy magazine-style version. At first glance, the cost of printing and postage is rather expensive, and any price tag we would have to attach would reflect these costs. A bit dearer than the regular music monthlies, for example. So, a reasonably cheap printing firm would be ideal. Are there any readers out there working in the print industry..? If so, please get in touch with us at editors@strangled.co.uk

Alternatively… retail park stationers do a free comb-binding service. Staples, for example, do a 10mm plastic comb binder (black or white), with an acetate front cover (clear or smoke-effect), and a thick card rear cover (black or white) - all for as little as £1.62 all in. Obviously, you will have to print off your own copies first. But what looks really effective is, once you have printed them, take a Stanley knife and a metal ruler, and trim to 2500mm x 2100mm. Just remember to count your fingers when you're done, otherwise all those afternoons in front of the set watching Blue Peter would have been a waste! Bound with a black binder and clear front cover, I can say they look really cool sitting on a desk.
I predict a riot! Issue 2 has landed! Tuesday 20th June 2006
The time is 20.06…
The date is 20.06.2006…
And it's 26 years to the day of the Nice University riot… just one of the incidents in the mighty Meninblack's difficult 5th album. Here's our riotous 2nd PDF - enjoy! DOWNLOAD

CLARIFICATION!!! Wednesday 14th June 2006
JJ has called The Burning Up Times to clarify points that have arisen from Stranglers forums in the debate about Paul's departure from the band. "Someone has got the wrong end of stick..." he says... as your editor reached over to his desk to check his life insurance policy, JJ put the record straight, and not for the first time recently. "I never thought it was a mistake becoming a five piece. That's how it was at the time, and that's how it developed and I was very pleased with the way it went. It was great. But now we are back to being a four piece, and that feels great too..." Enough said.
Paul Roberts quits The Stranglers Monday 5th June 2006
The rumours are true – Paul Roberts has left The Stranglers. Many fans spotted a clue when he answered one particular question in our Online chat with Paul Roberts back in April…
<![if !vml]>

<![endif]> If Soulsec takes off, can you see putting The Stranglers on a back burner for a while?
Erm, yep.
Soulsec questions received fulsome answers, whereas Stranglers ones lacked any substance… Once the decision was made, all 5 Stranglers agreed to wait until after Saturday night's sold out gig where they walked on for the first time in 16 years as a 4 piece. The crowd were shocked – but will they carry on? JJ talks exclusively to The Burning Up Times…

JJ Burnel contacts The Burning Up Times –
and gives Stranglers fans a shock exclusive in the process
Coup de grace
Gary Kent
AUL WAS becoming a little distanced. More semi-detached... and we didn't want to go through the motions – not now." JJ Burnel was forthright as he hatched news of a major change within the ranks of The Stranglers - confirming rumours circulating websites over the last 24 hours: PAUL TO QUIT - PAUL ROBERTS IS NO LONGER A STRANGLER. "Yes, we're carrying on as a 4 piece – the classic line-up." He adds.
Driving from Charlton Farm Studio to the Barbican Centre in London to conduct his regular Thursday evening karate class, JJ had to get this news off his chest – and I quickly grabbed the nearest pencil and proceeded to fill up a pack of Post-It labels.
"With Paul gone, there are no hard feelings, not like when Hugh left. It's by mutual agreement – totally amicable, as far as I'm concerned. Why did he leave? Paul had other things in the way of commitment, like Soulsec, and his Santana tribute band. He was obviously frustrated within The Stranglers, and now he can pursue his ambitions. Also, none of his songs were accepted for the new album… I mean, we all put our songs in the melting pot, we always have done, to work on them, but it wasn't happening with his. There was a lack of commitment. This all came to a head three weeks ago, but we've kept it quiet until now. It also left us with a dilemma..."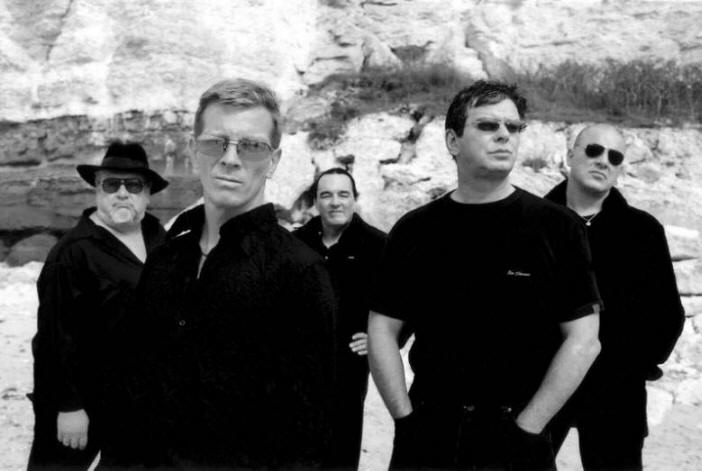 The next album…
An album of material is already in the can, with Paul on vocal duties. Now minus their front man - Jet, Dave, Baz and JJ had to make a decision, fast:
"Over these last few weeks, we have been back in the studio re-recording the vocals on each track. Fortunately Baz has a great voice - and my voice is moderate, shall we say. Will there be a Dave song? No – not until there's one that's right for him. Out of the 11 songs on tape, I sing 4 or 5, and Baz sings the rest. And this is amazing - there are also a couple of tracks where both Baz and I sing together – joint vocals - something that hasn't happened since It Only Takes Two To Tango from La Folie.
The album comes out in September. It's called 'Suite XVI' as in Sweet 16... We've just finished listening to the playback at the Farm and it's even better than Norfolk Coast.
I'm really pleased with it. For the last 30 years, I've been searching for that one album I could be 100% proud of – and I think in that time we've come close here and there – but this, I feel is the real thing. Yeah, I know I said it's jingly-jangly before - some of it is. I was referring to the guitar more than anything. But it's fucking heavy as well – the heaviest we've come up with – and poppy.
It's everything a Stranglers album should be: seriously melodic, full of weirdness, nuttiness… surf guitar, and great keyboards and synthesizers. Dave is more focused than ever, he really is. And our obsession with 'black' is in there; I said before about the song about the Black Death, called Bless You. I've been playing this album back more than any other, non-stop. I know Jet has as well, and Sil; they're all really pleased with it.
Is there a potential single on it? [LOL] There are about 5 actually – it's embarrassing! There are also 6 or 7 minute songs – and some great instrumental stuff. There's a slow number on it, and then there's a wacky one – I Hate You, which we've done in a Country & Western-style pastiche. The way the band play it is so funny. There's another called Soldier's Diary – it's probably the fastest song we've ever played. Faster than Shut Up - it's about 217 beats per minute – you know, it's just on the limit for Jet to play. Actually, there are a couple of really fast ones in it – and his drumming is brilliant. I don't know what Jet is taking, but…"
The next gig…
"We are well-rehearsed for this – although we've made a few mistakes getting it right! Without Paul, Dave has had to come up with a lot more backing vocals. I'll be singing all the songs I used to, like Burning Up Time, The Raven, Dagenham Dave… Death & Night & Blood and Never To Look Back. We've rehearsed 25 in all for these summer gigs. We plan to expand the repertoire as the weeks progress. But Norfolk Coast is not in the set at the moment. If it comes back – I will probably sing it, after all, I sang it before, didn't I?
The next gig is Weston-Super-Mare in two days time. It's a new, family-orientated festival in the southwest. The plan is to walk on at 10.30 and do The Raven as the opening number, with me singing. No one would necessarily guess… that is until we go into the next song – Big Thing Coming – without Paul. We wanted it to be a surprise, you see, all 5 of us agreed to keep schtum about it until the day after the gig. But somewhere along the line news leaked out. Anyway, Weston on Saturday will be our debut as the new 4 piece. I'm really looking forward to it… and I don't think Paul leaving will affect the fan base at all."
The next step…
"We'll carry on like this. Sony are releasing a Greatest Hits CD (as The Burning Up Times exclusively revealed back in February) and I believe Big Thing Coming is on it too. Sony asked us to promote it. At first I said I don't want anything to do with it – you know, another Greatest Hits… unless I can talk about Suite XVI in the interviews they've lined up, and they agreed. It comes out this month - for Fathers' Day.
In September, EMI are releasing Suite XVI – that's all signed, Paul's leaving doesn't affect that. For the first time we've got USA record company interest too with this one. We look and sound great! Do I think there'll ever be another Stranglers album after this? I dunno – I've been wondering that to myself since the 10 album! Actually, I think there is another album inside me. And I suspect one in Baz too."
SO, THERE it is. The first cabinet reshuffle since Baz replaced John Ellis in 2000 on guitar, and grimace duties. Many fans have only just got over unfounded rumblings of Jet's departure through ill-health, subsequently quelled by JJ on these very pages. In spite of this latest upheaval, the 2006 album looks like a tantalising new trajectory: heaviest… poppiest… fastest… oh, and jinglier and janglier, to add to the adjectives. But amazingly, this year also sees The Stranglers reach the ripe old age of 32 years - on 11th September. Suite XVI will be their 16th studio album. I put it to JJ it is almost 16 years since Paul took over the mic following Hugh's departure in 1990 – who was, by some strange quirk, also in the band for 16 years. JJ was taken aback:
"Wow – that's a coincidence! I hadn't realised that! It just gets stranger and stranger, doesn't it?"
We ended the conversation mulling over the relevance of September dates that could make a great launch of the new magnum opus.
"When was Battersea? The 16th? Like Suite XVI… that's interesting. What about September 11th? Now that's significant…"

Paul Roberts, ex-singer of The Stranglers
N THE wake of Hugh's departure in 1990, Paul Roberts, together with guitarist John Ellis, changed the dynamic of The Stranglers.
Paul is a mic-swinging, air-punching, shirt-ripping front man, bursting with energy and humour. He gave the band a welcome kick up the backside. Mk II albums, however, failed to fully harness their true musical potential, and Paul detractors were never far away with their Hugh comparisons. When Baz took over on guitar, Mk III enjoyed a powerful revival of fortunes with 2004's Norfolk Coast album: songs were more crafted and catchy – even spawning the unimaginable – a Top 40 hit, with Big Thing Coming. It is with this collection of songs on Norfolk Coast that many fans agree - including JJ himself - that Paul finally found his voice.
Paul will be missed by many Stranglers fans, for his exuberant energy and humour… I wish him all the very best of luck for the future.
Joe Ordinair
Stranglers photo: Hunstanton, courtesy of EMI Records.
Paul photo: Soulsec at The Plough 2005 © Alex Wesche

Stranglers fan, Gaz Cook, dies aged 41 Saturday 3rd June 2006
It is with deep regret we report the death of Gaz Cook from Barrow-in-Furness, Cumbria. Our thoughts are with his family. Gaz kindly contributed to both issues of Burning Up Times. He also regularly posted on Burning Up Time MiB Forums, where his knowledgeable posts were eagerly read. He was one of us – a real Stranglers obsessive: he once sent me a CD once with his own versions of Stranglers classics, which he recorded completely on his own. Gaz uploaded his clever cover versions here:
http://www.themeninblack.co.uk/gallery/index.php?cat=6
Second Coming – a reality! Thursday 25th May 2006
There's a big thing coming your way! Second Coming, issue two of The Burning Up Times' PDF will be available free to download right here on 20.06.2006… 26 years to the day The Stranglers played their "riotous" gig at Nice University. We predict a riot when you read all about it! It's big, by the way!
Teasing JJ: New album in sight as we get a sneak preview
Tuesday 2nd May 2006
Listen up! The Burning Up Times has been lucky enough to get a sneak preview of one of the new tracks the Stranglers have laid down for the new album. "Bless You" ostensibly deals with the Black Death, "but it's deeper than that when you dig down" says a chipper JJ, meeting to discuss Meninblack for the second issue of the PDF at a public West London location. Scoffing the rumours of Jet's demise as bollocks created by "some wankers out there with an agenda" he once again refers to Jet's stellar skin work. The song is over five minutes long and is a great piece of work.
The early gentle acoustic riffs, reminiscent of "House of the Rising Sun" give way to the kind of bass breaks and keyboard work last heard on JJ and Dave's Fire and Water, the song "Consequences" springs to mind. Paul's vocals form a solid rock around which the band seem to have some fun, breaking off this way and that, Baz turns in some heavy guitar licks all of a sudden, and all the while a gentle Hammond sound from Dave and some Feline harmonies and delicate backing vocals give this song a schizophrenic twist. Not high on tempo, and certainly not as sluggish as "Tucker's Grave", this track is like a "Don't Bring Harry" meets "Always The Sun" mutation... with some mental bits in it. Oh, and Jet's drum playing -- and for this listener more importantly, the drum sound – is, indeed, worthy of the fanfare that's preceding this album. We could be in for a treat. Track 10 is being laid down this week…
Strangled Update
Wednesday 19th April 2006
In Strangled LIVE we catch up with Hugh at the end of his Song By Song tour and there's a review from the organiser of the successful Glasgow charity bash on Good Friday featuring JJ and Baz.
But first, Paul Roberts gets in touch with The Burning Up Times...

Online chat with Paul Roberts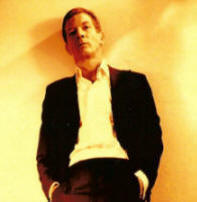 <![if !vml]>

<![endif]> So Desert Soul is the new Soulsec single - what's it about, Paul?
Hello Gazzle. How are you?? OK. Power… destruction… and deception. It also represents people everywhere who struggle to get on with their lives despite the demands and shit they have to deal with when they believe they are doing the right thing.
<![if !vml]>

<![endif]> Did you write it?
Yes I did. I also recorded and mixed it... (Paul's friend and producer Cenzo Townsend was going to mix it, but their diaries clashed) and I played as much as I had to on it! And I made a lot of tea!
<![if !vml]>

<![endif]> Do you write all Soulsec songs?
Yes – and the others in the band are welcome to add to what I bring in. I work with guitarist Brad mostly.
<![if !vml]>

<![endif]> What do you use to write?
Erm… head, words, guitar, piano! Quite standard really, but mostly wherever the vibe comes from.
<![if !vml]>

<![endif]> How would you describe the Soulsec sound – does it differ from The Stranglers much?
Well, that's up to you and the fans to describe. We cover any genre we like and all the guys in the band are exceptionally good musicians – but all work must have good lyrics!
<![if !vml]>

<![endif]> Was Desert Soul almost a Stranglers song?
Well, it was put forward…
<![if !vml]>

<![endif]> Is it available in the shops?
Only here at the moment: www.soulsec.com but we are also waiting for a company in England to take it on, with interest also from a major German publisher.
<![if !vml]>

<![endif]> Are Soulsec playing live in 2006?
No idea at the moment although we have been invited to play at the Beautiful Days Festival – but that's next year! So we'll have plenty of time to rehearse for that!!! We also have a major agent in Brussels now.
<![if !vml]>

<![endif]> You used to play Stranglers songs at Soulsec gigs, like Face. Do you still do that?
No.
<![if !vml]>

<![endif]> If Soulsec takes off, can you see putting The Stranglers on a back burner for a while?
Erm, yep.
<![if !vml]>

<![endif]> JJ tells us you have more discipline in your voice on Norfolk Coast. Has your technique changed, do you think?
You really expect me to answer this?? I am a singer and have been for a long time – many different things require different approaches… when you become a singer you will learn this… ha ha!
<![if !vml]>

<![endif]> How's the new Stranglers material coming along – you played some to EMI didn't you?
Yes, about 5 or 6 songs. They are pretty similar to Norfolk Coast, and we already have a producer for the album.
<![if !vml]>

<![endif]> JJ mentioned a new track with some great drumming by Jet – what's that one?
Dunno what track that is! But Jet is actually ferreting away as we speak!
<![if !vml]>

<![endif]> Have you written any new songs for it?
Yes I have. I've had a lot of input into the others too.
<![if !vml]>

<![endif]> Where's the best Stranglers audience?
Glasgow.
<![if !vml]>

<![endif]> What songs would you like to see in the live set?
Some '91 to '99 stuff would be nice!
<![if !vml]>

<![endif]> You've been in the band as long as Hugh – how did you do it?
I don't know – I just get on with it…
<![if !vml]>

<![endif]> What's best about being a Strangler?
That's a Jackie question! No comment! Ha ha…
SOULSEC: Desert Soul. Gary's review ****
An impressive pub gig at Walthamstow's Plough Inn had my appetite well and truly wetted. But that was over a year ago, and thankfully the debut single has just arrived through the letter box; expectantly, I sat back and press play. Chopper rotors whoosh – soundtrack samples abound and ethereal key pads lead to a loopy-loop synth - subliminally hooking your mind and soul like a crossbreed of Norfolk Coast meets the KLF's 3am Eternal. Rock power chord quads not unlike a Nik Kershaw hit pack a punch, with a neat Sinister-like key shift in the bridge before going back to the catchy, commercial chorus; the place where Paul's voice has the space, flowing anodyne and melodic – as does the acoustic alternative that follows, making it hard to choose between the two, while the latter allows for vocal timbre, both versions are impressive and worthy.

Norfolk Coast film news and JJ gig: gig cancelled!
Friday 24th March 2006
On Monday 27th March at the Norwich Playhouse, Norfolk, there will be a screening of Norfolk Coast, which stars JJ Burnel. It starts at 6.30pm, and features a Q&A with cast and crew… JJ Burnel was originally advertised as attending and performing an acoustic gig afterwards. This appearance has now been cancelled, although the screening of the film and Q&A should not be affected.
Deals on wheels: EMI hear the new stuff
Thursday 16th March 2006
Another exclusive! The Stranglers played their new album to EMI Records today. "We'll probably play half of it," said JJ Burnel, on the eve of the meeting with the money men.
Hard at work and with numerous tracks in the can, the band are happy with what they've got. At least seven numbers are finished, and they feature a lot of synth work from Mr. Greenfield. JJ expanded on the "jingly jangly" aspect of the new material: "It's kind of like on Sleazy and Nubiles," revealed a busy JJ on the style of Dave's keys, "and we've got versions of the tracks with the synths, and versions without… We're still deciding between the two."
Let's hope the suits at EMI approve - and let's hope they appreciate Jet Black. According to JJ: "Jet's drumming is amazing. Better than ever." The band have also accepted a number of festival appearances this summer, and they expect the album will be out in the autumn.
Six
months
on…
Monday 13th March 2006
In a few days, strangled.co.uk will be six months old. We'd like to thank everyone for all the kind words and support received in that time. New people from all over the world are finding us, which is exciting. The recent revamp went down well, especially the inclusion of the JJ interview in Strangled FEATURES (everyone found the Rat Zone yet?) …but the occasional news and gossip gets most of the praise. So thank you - and if anyone has any Stranglers news worthy of inclusion, (or any ideas for improving the site), email us:
Issue two of The Burning Up Times has taken longer than first imagined. A certain Mr. Spooner asked us back in December when it's coming out, and he got a: "Fuck knows!" In an attempt to be a little more chronologically specific – for Mr. Spooner's sake: well… you know how it reads 'coming soon' on the home page, now it really is. Even though we can't give you a fixed date yet! But it will be worth waiting for (yeah – heard that before too blah blah!)
An 'editorial' this Friday will nail down what we've got for this issue. It shouldn't take much longer after that. For those who have been in a bunker for the past six months, issue two is all about The Meninblack. It's called Second Coming. Watch this space
Stranglers 2006
While the band are down at the Farm working on the next opus, summer gigs are being confirmed and appear in Strangled LIVE

NEW LIVE CD: Coast To Coast live CD is in the shops and features a selection of tracks from the Norfolk Coast tour of 2004.
NEW DVD: The Definitive Stranglers DVD is due out this summer. Not 100% sure if that will be the final title. Word is performance videos will replace 'dodgy' promo clips (perhaps Heroes, Sleazy, Walk On By). Also, promos for Heaven Or Hell, Golden Boy and Big Thing Coming are mooted for inclusion, which will please MkII and MkIII fans. When we hear more, we'll stick it on here.
NEW GREATEST HITS CD: Yes, another! Due out this summer, there will be a major TV ad campaign to tie in with the DVD.
Stranglers DVD: update
Saturday 25th February 2006
Remember the video The Stranglers did for Get A Grip On Yourself – onstage at the famous Hope And Anchor? Thanks to one of our informed readers, The Burning Up Times can reveal that another Rattus track was filmed for posterity that day in 1977 at the Islington boozer. Footage of Hanging Around has been unearthed ready for the 'definitive DVD' package, in effect replacing the 1978 Battersea Park version currently in our collections.
Stranglers DVD and Greatest Hits package for 2006
Sunday 19th February 2006
There is a big thing coming… We can reveal major talk behind the scenes of a new Stranglers DVD planned for a summer release. We can't say much more at this stage, apart from the fact that this project looks big…. Having seen the mooted track listing, there is a lot to choose from, but it will hopefully feature some rare footage, both Stranglers and solo - bringing fans right up to date with Stranglers post-Hugh promos. You might recall Burning Up Times interviews with Hugh and JJ when they referred to the binned promo for Nice 'N' Sleazy? Well, there might be a slim chance of such an inclusion. We are also hopeful the real video to Walk On By is picked, as previously discussed here: Strangled SPIKED. We are told this will tie in with a Greatest Hits CD, with TV promotion too. So, roll on the summer! If we hear more, it will be here!
Stranglers New Album Update

Tuesday 31st January 2006
The latest from JJ Burnel is… the band have now got half a dozen tracks in the can. All we can say is that he hopes the new album will be finished by the end of April with a late September release. He also revealed that they plan to have a video for a forthcoming single animated Manga style by the brains behind the Gankutsuou TV series… who just happens to be a mad Stranglers fan….! But talks are at an early stage, so watch this space…
S
tranglers Live DVD Update... and more!
Friday 20th January 2006
The band are back in the studio and already new tracks are laid down. There's some great news about the live DVD plus loads more...
Check out the JJ interview in
Strangled FEATURES
Stranglers Shepherds Bush Empire DVD
Saturday 3rd December 2005
Last night's Shepherds Bush Empire gig was recorded for DVD release in 2006. The Norfolk Coast film, aired between the acoustic and electric sets will also be included in the package. Keep watching the site for news.
See
Strangled
LIVE
for Gary and Dom's gig reviews.
The Burning Up Times issue 2: work in progress

Saturday 3rd December 2005
Issue two, Second Coming - all about the Meninblack - has already kicked off…in more ways than one. But it will be worth the wait! Interviews have been nailed, or some cases, arranged – but articles are still coming in. So potential contributors - it's not too late yet. The deadline has been extended until we're ready to publish. But we'll let you know more, when we know it. You could say: we're Waiting for the Meninblack.
· Email us with contributions at: editors@strangled.co.uk
Stranglers tracks: work in progress, too
Saturday 3rd December 2005
Rumours among fans and forums say The Stranglers have been filtering out most of the new material towards the direction of the waste bin. It just goes to prove what a job it is following up Norfolk Coast. Fingers crossed, the band get another set of tunes in 2006 that will once more, blow us away.
The Burning Up Times issue one: thank you!

Wednesday 28th September 2005
Right from the issue one's launch on Friday 16th September, the response has been incredible. Thank you to everyone who contacted us with congratulations and support. We won't let it go to our heads… much! Besides, there's more important stuff to do: we need contributors for issue two: Second Coming. Meninblack. Come on!
· For Londoners lucky enough to catch the band live in 1978, the irony of our inaugural issue's launch date was not wasted: it was 27 years to the day since the Battersea Park gig!
Word from JJ Burnel
Wednesday 28th September 2005
JJ happily announced the band have just nailed down the studio version of Something Out Of Nothing, a track that UK gig-goers would have caught already. Or Sommat Outta Nowt, as Jet has christened it. Meanwhile, editing is being carried out on the NORFOLK COAST film in time for December's Shepherds Bush Empire showing on Friday 2nd December.
Norfolk Coast – The Movie! Exclusive…

Saturday 17th September 2005
Here's another exclusive! An email from JJ Burnel reveals that we're in for a special surprise on Friday 2nd December. Before the band hit the stage at the Shepherds Bush Empire, there will be a showing of the new short film, NORFOLK COAST, which stars Susannah York, Nicholas Ball, Lindsey Baxter and, of course, JJ Burnel. So far, it has only been seen at the BAFTAS - so JJ is delighted at such a coup. Will hotdogs be on sale in the foyer in the interval, we wonder? Stay tuned!

The
Burning Up Times is here!
A new Stranglers site –
and issue one of The Burning Up Times!
Friday 16th September 2005
Good afternoon and welcome to issue one: In The Shadows - where all things relating to the Black And White album are explored within the 42 pages of the free PDF. Exclusive interviews with JJ Burnel and Hugh Cornwell, and exclusive photos of the band onstage, and backstage in 1978. Happy reading!
Thank you for your support, past, present and future from all of us:
Editor: Gary Kent; Production editor: Dominic Pilgrim; Web Editor: Gary Kent; Webmaster: Ian Keiller
Copyright © 2005-2013 – Planet Earth, www.strangled.co.uk All Rights Reserved